National Lampoon's 'Vacation': Could it happen today?
It's the nagging fear that rests in the minds of all who plan a family summer getaway: What if it's a total disaster? For many former children of the 1980s, that fear stems from memories of "National Lampoon's Vacation." The 1983 comedy stars Chevy Chase and Beverly D'Angelo as Clark and Ellen Griswold, an all-American suburban Chicago couple who take their kids on an ill-fated cross-country road trip to a California amusement park.
Yes, the movie is hilarious. But in retrospect, some of the hardships the Griswolds experience — a detour through a dangerous neighborhood, being stranded in a desert, Chevy Chase's Members Only jacket — are genuinely horrifying enough to scare anyone planning a real-life road trip.
That got us wondering: In the GPS/cell phone/Google Maps era we live in now, is it possible for "Vacation"-style calamities to befall a modern-day trek down the holiday road?
Yahoo! Travel looked at 10 of the vacation disasters in "National Lampoon's Vacation" and asked "Could It Happen Today?"
1. "Vacation" Disaster: Car Switcharoo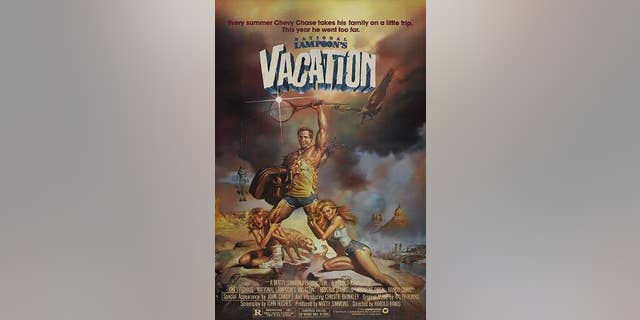 Due to a mix-up at the car dealership, the Griswolds are forced to make their cross-country trip in a hideous lemon: a new, "Metallic Pea"-green, wood-paneled station wagon called The Wagon Queen Family Truckster.
Could it happen today? The station wagons that were the family movers of choice in the 1970s and '80s have largely been replaced by SUVs and minivans. Fortunately, you couldn't buy one as ugly as the Family Truckster if you tried. Today, the two top-selling minivans — the Honda Odyssey and the Dodge Grand Caravan — aren't even available in green. As for fake wood paneling on cars, they're another `80s staple that went the way of leaded gasoline, designer jeans, and music on MTV.
Verdict: Thank heavens, no.
2. "Vacation" Disaster: Path of Destruction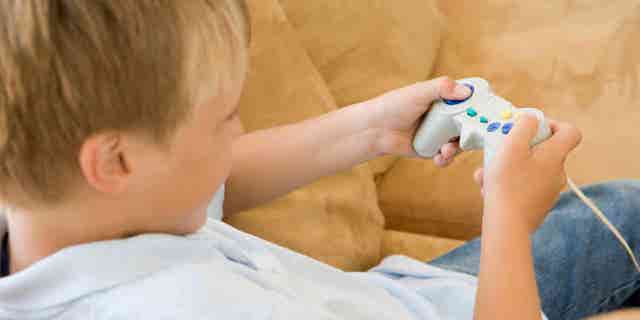 Clark plots out the family's cross-country trip on his home computer, which —as was popular practice at the time — was connected to the family TV. But Clark's kids interrupt his turn-by-turn demonstration by attacking the virtual family car with their favorite video-game characters.
Could it happen today? The better question is why, more than 30 years later, has no one invented such a GPS on which you can simultaneously play shoot-'em-up video games?!? How awesome would Google Maps be if you could both plot directions to that dreaded family wedding and then have a "Call of Duty" character call in an airstrike on your destination?
Verdict: No, but someone seriously needs to get on that.
3. "Vacation" Disaster: Dangerous Detour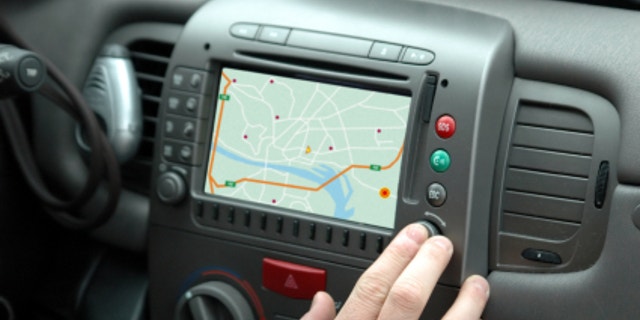 Once underway, the Griswolds take a wrong exit and end up in a bad neighborhood. The locals curse at them, steal their hubcaps, and spray paint a not-very-PC message on the side of their car.
Could it happen today? Only if you have your GPS set to "Shortest Route"
Verdict: Maybe.
4. "Vacation" Disaster: Freeway Flirt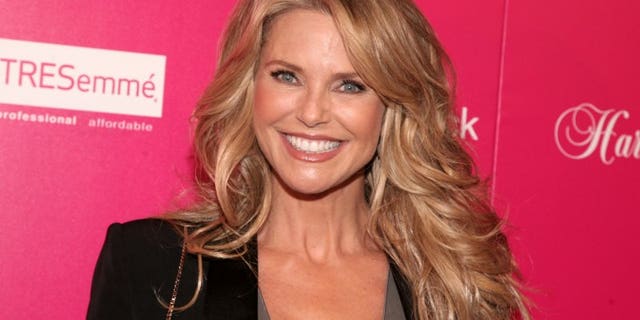 During the road trip, Clark gets flirty with a sexy fellow motorist played by Christie Brinkley.
Could it happen today? Sure, there's nothing that a young, leggy, Ferrari-driving supermodel finds hotter than the sight of a suburban dad tooling along in his ugly station wagon with his wife and kids.
Verdict: Do we even have to answer this one?
5. "Vacation" Disaster: Keeping it in the family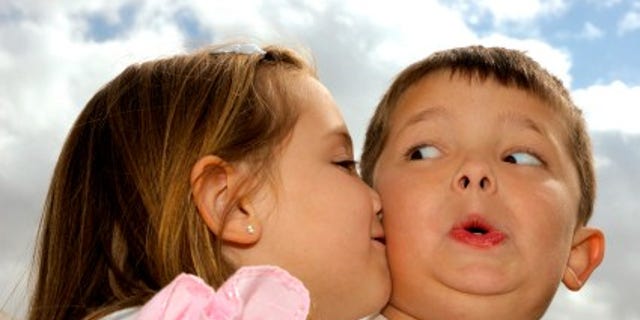 Jane Krakowski (who, at 12 years old, made her movie debut in "National Lampoon's Vacation") makes very inappropriate girl talk with Griswold's daughter.
Could it happen today? Here's Jane Krakowski on "Vacation" in 1983:
And here's Jane Krakowski on "30 Rock" just two years ago:
Verdict: The hilarious-even-as-an-adolescent Jane Krakowski saying something inappropriate to your kid on your vacation…? You should be so lucky!
6. "Vacation" Disaster: Desert Walkabout
After their car is disabled and the family stranded, Clark wanders the Arizona desert searching for help
Could it happen today? Sure, you might think that if you were in Clark's shoes you'd simply take out your smart phone and call AAA or Uber. Not so fast: The National Park Service warns that cell phone reception in much of Northern Arizona is non-existent. So even if "Vacation" took place today, it's likely Clark would have found himself in the same tough predicament.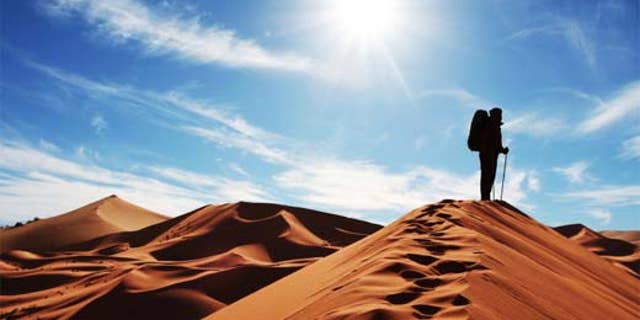 Verdict: Even in our high-tech modern times, there's still one vacation axiom as relevant today as it was in Reagan-era days of yore: Wandering off into the desert by yourself is a dumb-ass idea.
7. "Vacation" Disaster: Petty Theft Payback
Having run out of cash, Clark encounters a nasty hotel clerk who refuses to cash Clark's check. When the clerk turns away, Clark steals all the money from the hotel register, gathers his fam, and hauls outta there.
Could it happen today? ATMs are far more common now than they were in the early '80s, so it's unlikely that an upper-middle class family like the Griswolds would be without cash for very long. Heck, the hotel Clark was in would have likely had an ATM right there in the lobby. Even if there were no ATMs and Clark resorted to robbing the cash register, the hotel lobby camera would certainly have captured Clark's larceny.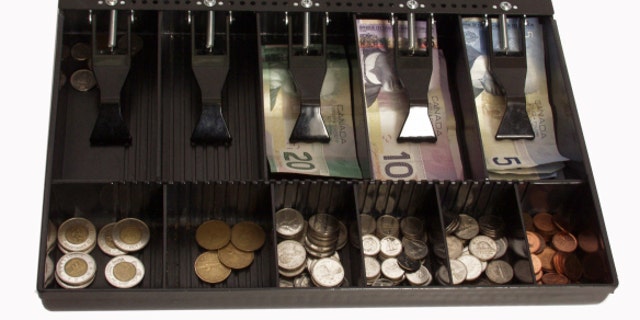 Verdict: No way. If Clark had pulled that stunt today, he would have been arrested by the time he got to Phoenix. Speaking of Phoenix…
8. "Vacation" Disaster: R.I.P. Aunt Edna
The Griswolds' elderly Aunt Edna dies in her sleep while riding in the backseat with the kids. The Griswolds, not wanting to delay their trip any further, stop in Phoenix to leave her remains on her son's front porch (in the Griswolds' defense, they did try the door first but no one was home).
Could it happen today? Well, it sort of did.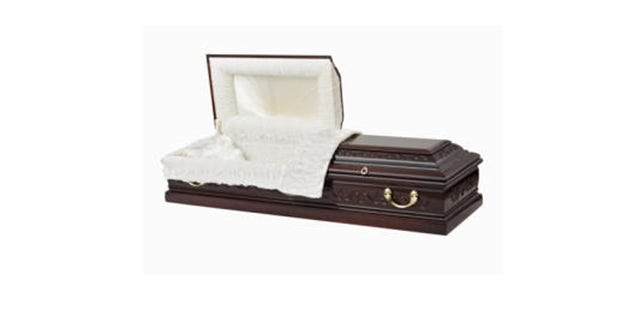 Verdict: Sure. But your vacation would likely be interrupted by criminal charges of Failure to Report a Death and Improper Disposal of a Body (not to mention Animal Cruelty; Aunt Edna's dog meets an even worse fate on the trip). On the bright side, your mugshot will probably get a lot of "likes" on Instagram.
9. "Vacation" Disaster: Theme Park Closure
When the Griswolds finally make it to their destination, the Walley World Amusement Park, they discover it's closed for two weeks "to clean and repair."
Could it happen today? The notion that such a major theme park would wait until the peak summer travel season to close for repairs was far-fetched even in 1983. And a 2014 Griswold family would have likely learned about the closure on Walleyworld.com well before they embarked on the trip.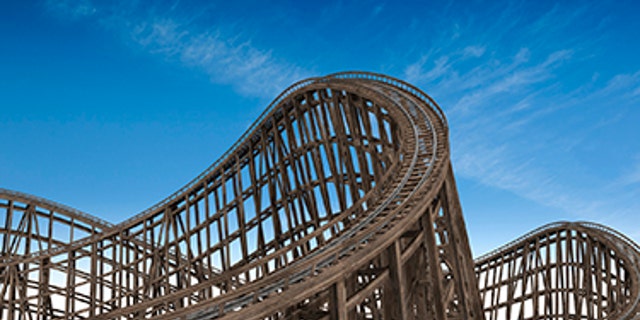 Verdict: Nope. If this movie took place in 2014, it would be over in 15 minutes.
10. "Vacation" Disaster: Good Times at Gunpoint
Clark, unhinged by this final vacation snafu, holds two park security guards at gunpoint and forces one of them (played by the late, great John Candy) to take the Griswolds on the park's empty roller-coasters. When the park owner eventually shows up with the cops, Clark gives a nice, heartwarming speech about family, and everybody has a good laugh and goes home.
Could it happen today? An armed intruder breaks into an amusement park and takes hostages, and yet it takes the cops most of the afternoon to show up? If this happened today, a SWAT team would have been in place immediately, Clark would have been taken out by a sniper team, and the news networks would have covered the whole thing with live, wall-to-wall coverage they'd have branded: "House of Horrors: Amusement Park Hostage Crisis."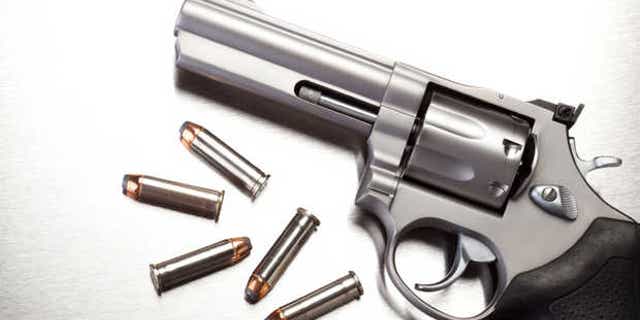 Verdict: No. The 1980s were a much simpler time when a deranged father could take over an entire amusement park in relative peace.
Final Conclusion: The Griswolds didn't go on a summer vacation; they went on an interstate crime spree. Unless you're planning a similar rolling orgy of malfeasance, you probably don't have to worry. In all likelihood, your summer vacation will go off without disaster or arrest, thus freeing you up to take another vacation next year. Maybe someplace exotic — perhaps Europe?
More from Yahoo! Travel
15 Over-the-Top Vegas Hotel Suites
Get a Bootcamp Workout Right In Your Hotel Room
The Best In-Flight Amenity Kits For the Business Traveler