Museu de la Xocolata: Spain's sweetest attraction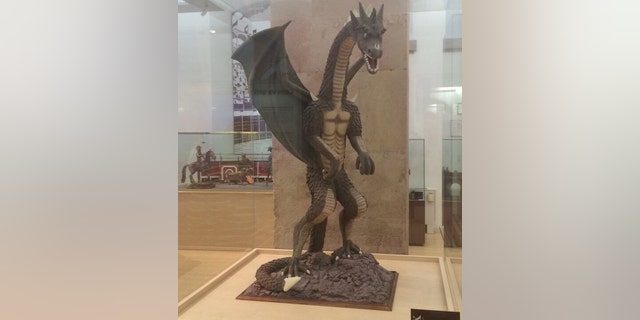 NEWYou can now listen to Fox News articles!
Mention the city of Barcelona and what first comes to mind are Spain's many beautiful beaches, distinct buildings from acclaimed architect Antoni Gaudi, Pablo Picasso's art and paella.
But nestled in the city's hip district of El Born, there's a small, private museum that holds a delicious display of edible art and the history behind a beloved global treat that has deep roots with the city.
Opened in 2000, the Museu de la Xocolata, or The Chocolate Museum, attracts some 150,000 visitors a year –more than half from Spain.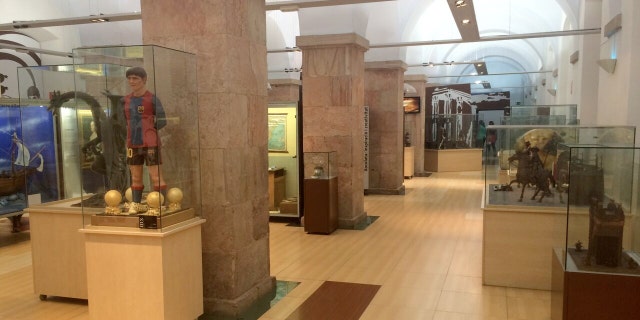 But this local secret is a must-see–even if you're not a chocolate lover, because almost everything here can be eaten, even your ticket.
Owned by the Gremi de Pastisseria de Barcelona, the city's pastry guild, the exhibit covers everything chocolate, from the earliest methods of making it, to its arrival in Europe at the start of the 16th century.
You learn how the Spanish conquistadors brought chocolate -- which surprisingly wasn't initially popular- from South America to Europe. It was first consumed as a bitter, unsweetened drink, but all that changed when sugar or honey was added—which was the beginnings of its worldwide popularity.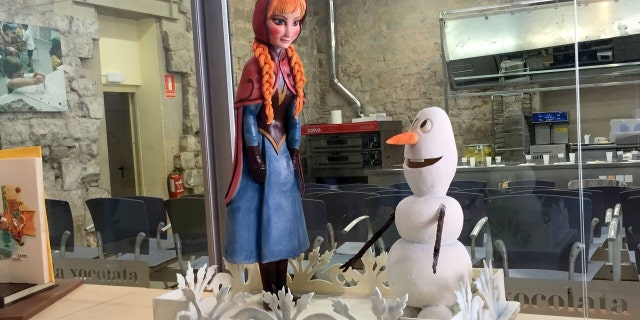 According to the museum's director, Paco Gil, the maritime city situated on the country's northeastern coast, paved the way for chocolate's entrance into Spain and Europe. "Barcelona was the port to the New World."
Short films and displays of bakeware and machinery used to produce the timeless treat can be found as you meander through the museum.
But these just set the stage for the main course; the sculptures that will make your chocolate Easter Bunny look like child's play. Visitors can take in replicas of everything from iconic Spanish landmarks like La Sagrada Familia—Barcelona's famous Roman Catholic cathedral -- to modern pop culture phenomenon like the characters from the Disney movie "Frozen." These you can't eat, but each year new you can see new masterpieces on display.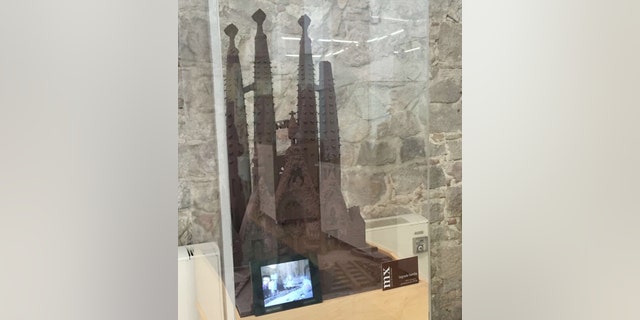 According to Gil, the Catalonian region—where Barcelona is located— has some of the best pastry makers and sculptors in the world. "Each year, by Easter we organize an international competition of chocolate figures that allows us to renew the temporary exhibition. About 20 pastry markers participate every year," Gil explained.
If you feel inspired to try your hand at your own chocolate creations, the museum offers the opportunity to eat some sweet treats of your own design.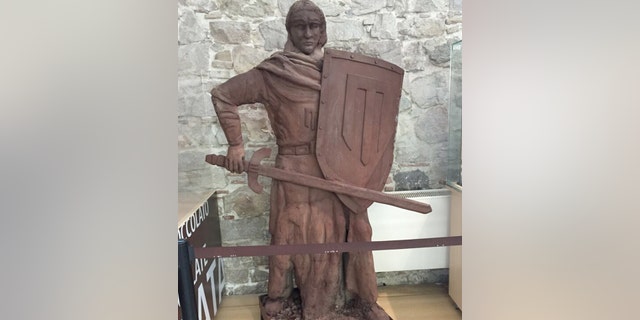 "We offer classes…for children, adults and seniors, all of them related with the Catalonian pastry tradition," says Gil. Activities range from painting with chocolate, creating molds, to engaging your palate with a blind taste test. Fees start at around 8€ and can cost up to 65€ for private sessions.
As you leave, don't forget to satisfy your sweet tooth with more chocolate, pastries and coffee in the cafe. After all, that ticket was just an appetizer. Click here to learn more about the museum and to book a class.
The museum is open Monday to Saturday 10:00am to 7:00pm and Sundays and holidays 10:00am to 3:00pm. General admission is 5€, special discounts and guided tours are available.