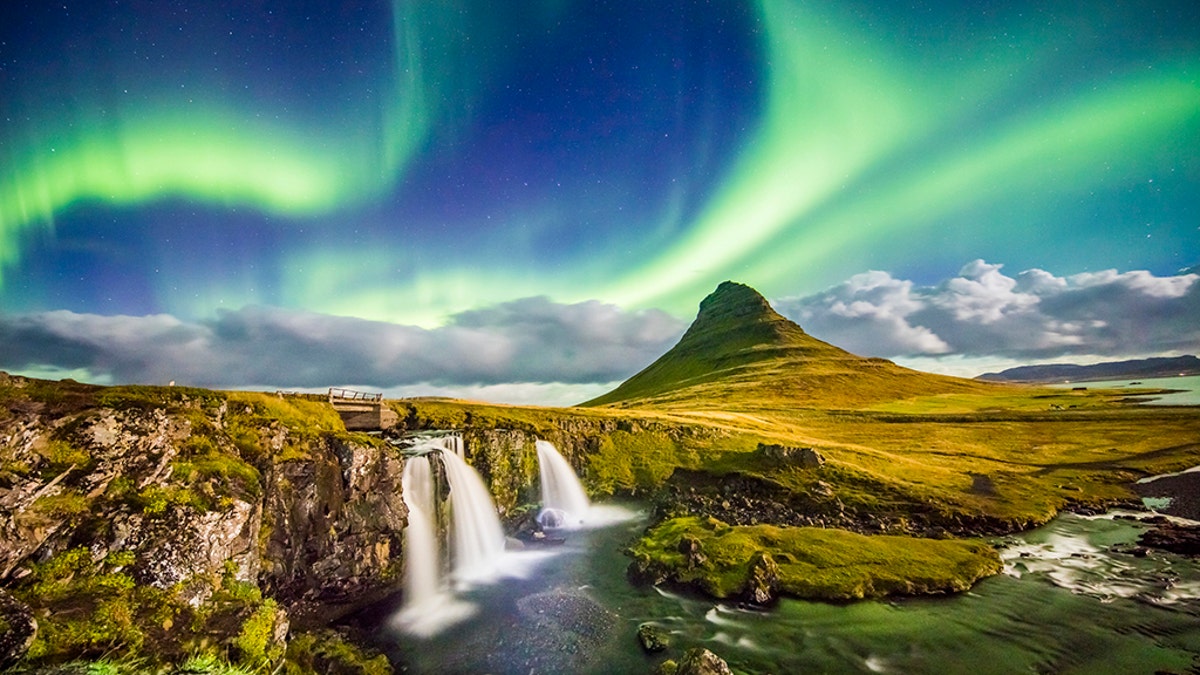 Millennials are carefully choosing where they are traveling to next based on how the places would look on their social media, a survey found.
A survey by Schofields, a British-based vacation rental home insurance provider, found 40.1 percent of those surveyed valued their travel stay due to "how 'Instagrammable' the holiday will be."
The other choices were: "cost/availability of alcohol," "personal development," chances to experience the local cuisine" and "opportunities for sightseeing." Runners-up were alcohol availability and personal development.
A thousand people between the ages of 18 to 33 responded to the survey.
Mark Ellwood, a contributing editor for Condé Nast Traveler, told "CBS This Morning" that New Zealand and Iceland have become popular destinations due to their scenery.
HALF OF AMERICAN PET OWNERS HAVE NEVER LEFT THE COUNTRY SINCE OWNING THEIR PET, STUDY FINDS
"Think about that: 40 percent of millennials who won't go somewhere unless they can Instagram it," he said. "That's baking Instagram into travel."
He continued: "New Zealand is one of the hottest destinations in the world, partly because its scenery is so Instagrammable. New Zealand has an area that focused on Instagram in its tourism marketing. Numbers went up 14 percent."
Ellwood explained a new trend is travelers posting photos of hotel lobbies.
"When you walk into a hotel lobby, take a moment and look around and think, 'What about the design here is intended to be photographed?' They're not white anymore. They're bright colors," Ellwood said. "The hotels want you to take pictures."
'LION KING' DANCER SUES DISNEY WORLD, CLAIMS SHE WAS FIRED AFTER MATERNITY LEAVE
Phil Schofield, the head of inbound marketing at Schofields, said he was "a little astonished by these results."
"To see how the holiday snaps appear online being identified as the number one reason to choose a holiday destination really did take us all a little bit by surprise," he wrote.