Mickey Mouse busted for conning Times Square tourist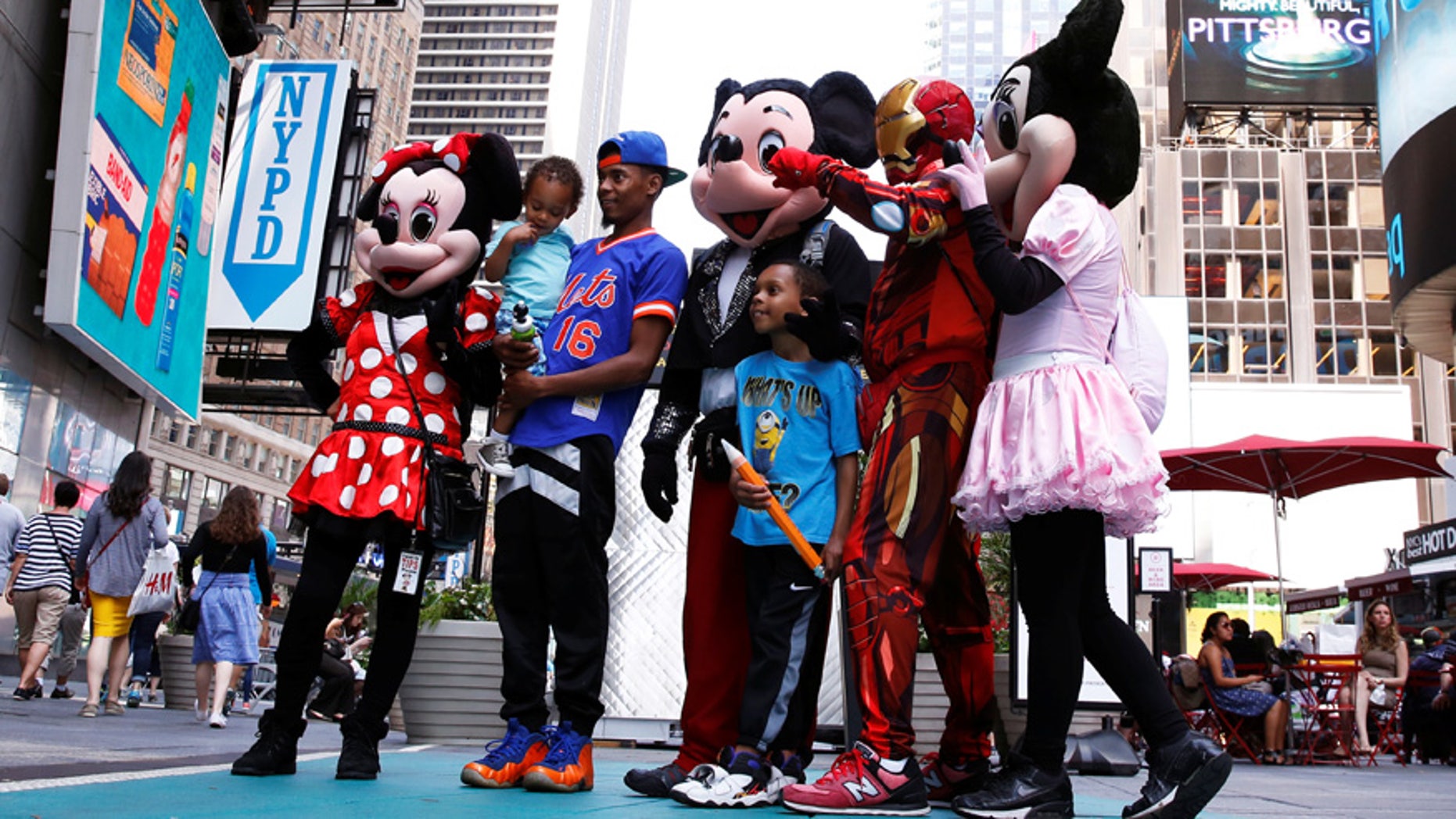 A Times Square Mickey Mouse is up to his ears in trouble for swiping cash from an unsuspecting tourist, cops said Monday.
Lester Mengersen, 52, was decked out as the friendly mouse and hustling for tips on Broadway at 8 p.m. Friday when he conned a 21-year-old Tennessee tourist into forking over $120 for a photo, a police source said.
The out-of-towner later noticed that his credit card was missing, checked his bank statement and learned $310 had been stolen from his account, the police source said.
In less than an hour, cops traced the missing credit card back to Mengersen, who was charged with petite larceny, according to cops.
Mengersen, of Clifton, NJ, was slapped with a desk-appearance ticket and is scheduled to appear in court again April 10.