Maryland farm creates larger-than-life Taylor Swift corn field maze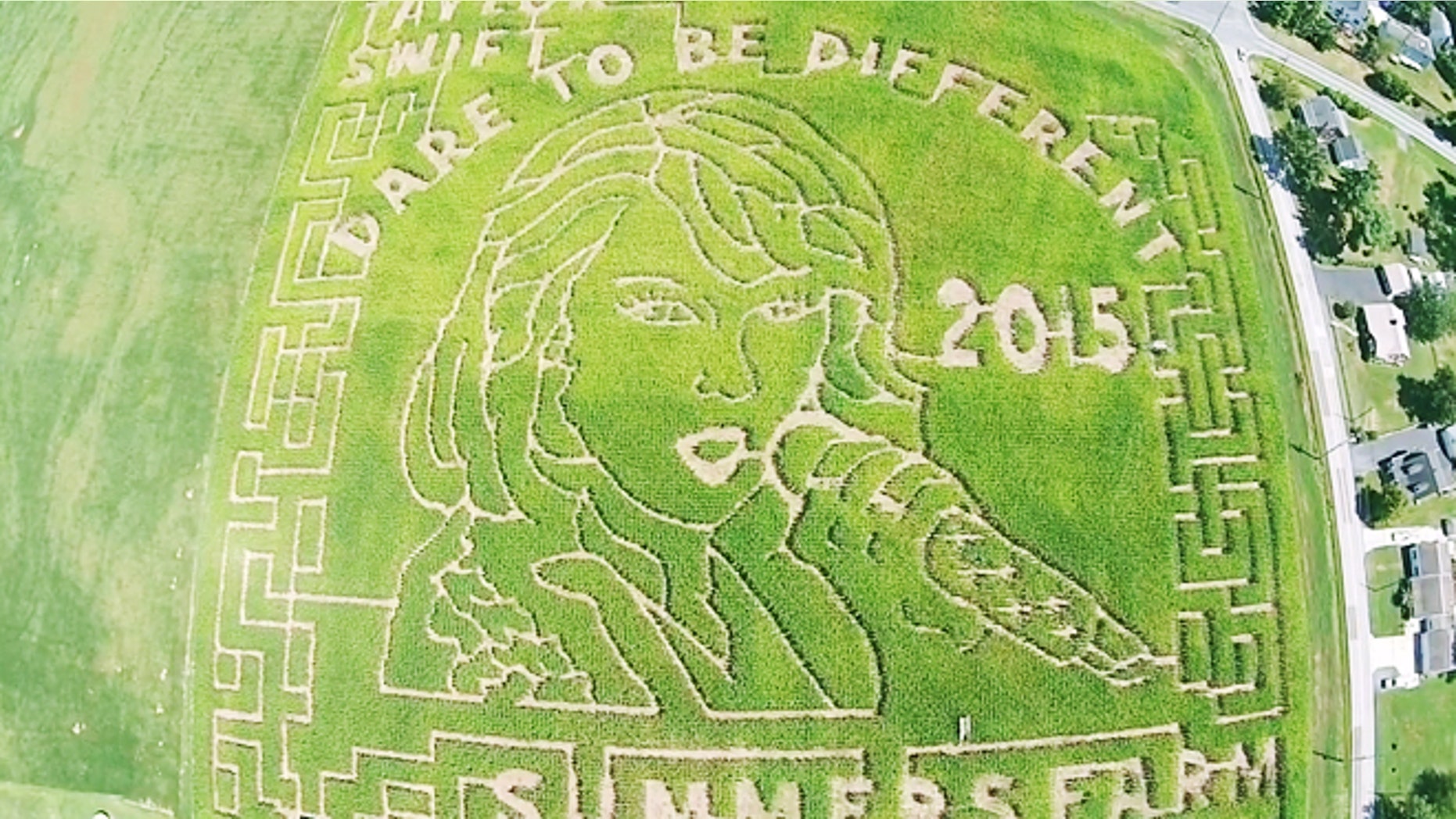 Want to really get lost in Taylor Swift's head?
This fall, visitors to Summers Farm in Frederick, Md. can embark on an epic journey through a giant corn maze design featuring the music sensation's face.
In the past, the farm has modeled the seasonal maze after the Washington Redskins and Baltimore Ravens logos, as well as a larger-than-life tug-o-war between President Barack Obama and his 2012 challenger Mitt Romney.
But this year, it's all about how swiftly guests can get through Swift. To enter, maze runners will have to pass through a traditional maze pattern of loops and squiggles before reaching her head and the "Dare to be Different" logo etched into the corn field. Along with hay rides, pumpkin picking, face-painting and more, the 12 acre corn maze is one of many attractions at Summers Farm's 19th Annual Fall Harvest Festival.
Swift herself has already seen the maize maze and blessed the masterpiece via Instagram captioning the photo "Lawn goals."
The maze officially opens Sept. 26 and runs through Nov. 1. Weekday tickets are $7.95, weekend visitors will have to shell out $11.95 to try the maze. But if you can't make it to Frederick, check out this aerial view.
[youtube Yni-11FtyD4]