WestJet bans employees from smoking marijuana ahead of Canada's national legalization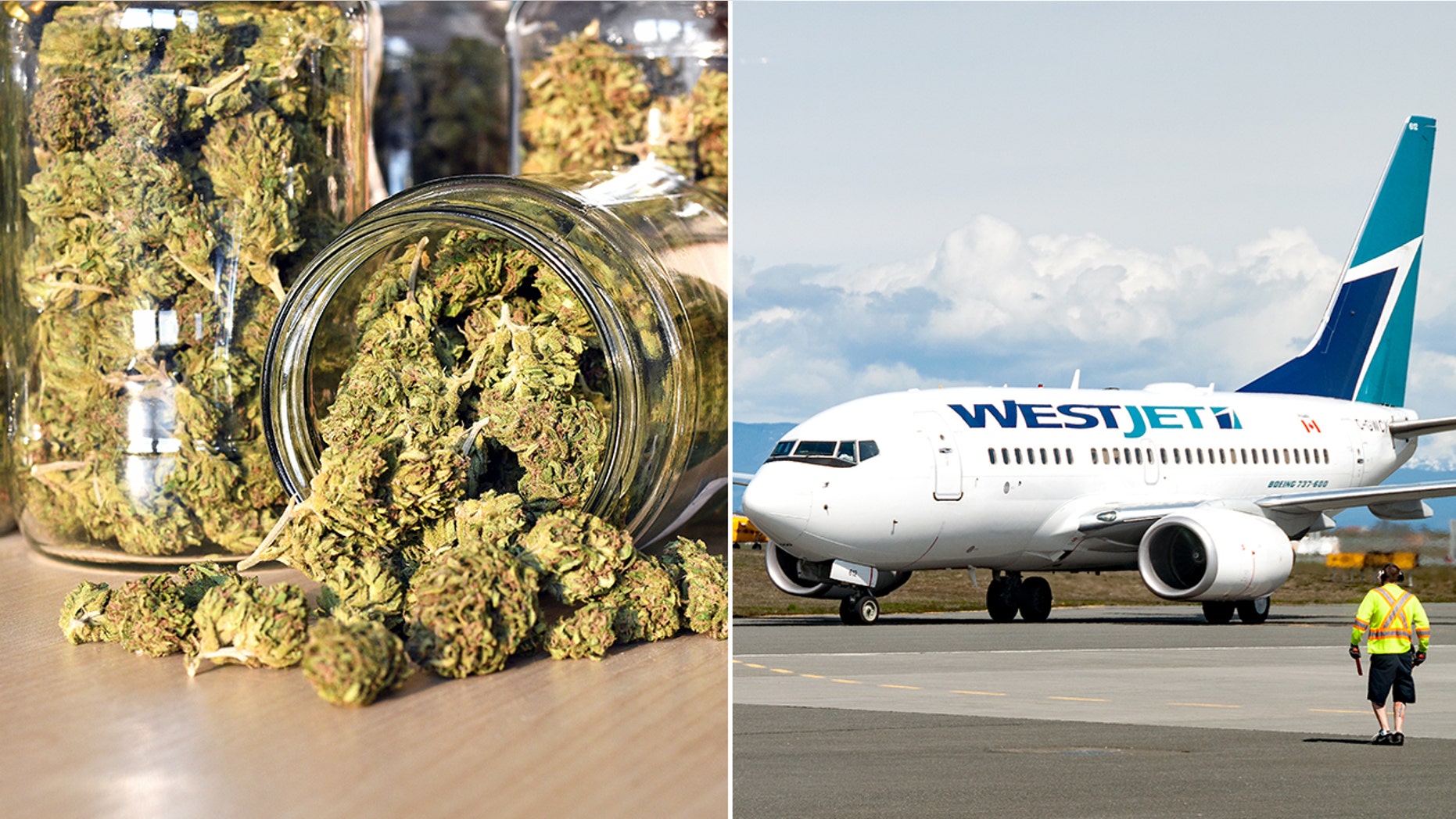 Not ready for toke off.
While thousands of Canadians can soon legally light up a bowl, airlines in the country are banning their employees from partaking in the recreational activity.
WestJet Airlines updated its Alcohol and Drug Policy ahead of the country's marijuana legalization, which goes into effect Oct. 17.
BRITISH COUPLE GETS DRUNK, BUYS HOTEL THEY'RE STAYING AT ON HONEYMOON
Employees of the company were notified of the changes Tuesday morning, which prevents specific employees in "safety-sensitive" positions from using cannabis either on or off duty. Some such positions include flight and cabin crew members, flight dispatchers, aircraft maintenance engineers and station attendants, CBC.ca reports.
"We believe these changes reflect our reputation as an industry leader in safety and our expectations that all employees report fit for duty and remain fit for duty at work," a WestJet Airlines spokesperson told Fox News.
The updated policy also includes stipulations regarding marijuana use while on company property.
"With the utmost priority placed on safety, the use, possession and distribution of cannabis will be strictly prohibited on company premises, company work sites, while on duty and at company social functions," the spokesperson said.
FOLLOW US ON FACEBOOK FOR MORE FOX LIFESTYLE NEWS
Canada became the second and largest country to legalize a national marijuana marketplace. Uruguay launched legal sales last year, after several years of planning.
It's a profound social shift promised by Canadian Prime Minister Justin Trudeau and fueled by a desire to bring the black market into a regulated, taxed system after nearly a century of prohibition.
The Associated Press contributed to this report.