Man dies in apparent drowning at Wild Waves water park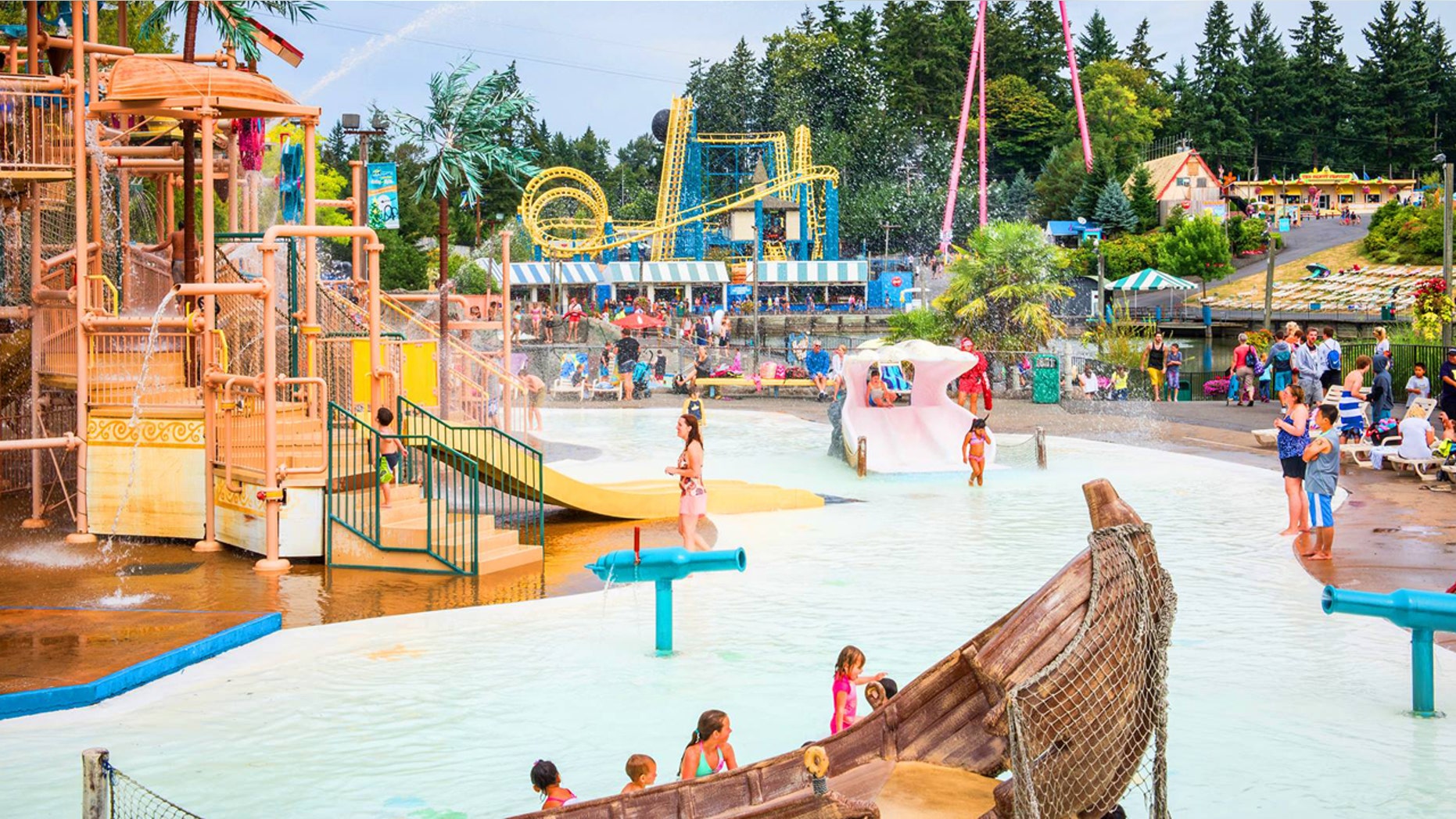 Authorities are investigating the death of a 33-year-old man who died in an apparent drowning at Wild Waves Water Park in Federal Way, Wash. on Saturday.
Officials from the park, which opened for the season just a week ago, confirmed in a statement that lifeguards pulled a man out of one of the Activity pools around 5:30 p.m. in the evening. Lifeguards on the scene began performing CPR-- but witnesses say they didn't act quickly enough.
Alexa Bugg, a tourist visiting Wild Waves with her family on Saturday, said she and her brother tried to tell a lifeguard that they saw someone in danger, but that their first attempt went ignored by staff, reports FOX 13. 
Al Henderson, another parkgoer who says he witnessed the incident, echoes Bugg's sentiment.
"He said I think someone is drowning and he told the lifeguards and then they came down and they said, no, I just think they're metal grates," Henderson told FOX 13, who said he also witnessed the incident
But even after the lifeguards began resuscitation efforts, Henderson's wife Reva Mickens say park staff seemed ill-prepared.
"When he rolled over I said, listen you need to get him up," said Mickens. "They said ma'am back up, and I said no, let my husband pull him up you need to do two compressions."
But another man who claims to have witnessed the incident says it appeared the lifeguards leading the CPR efforts were trying their best to revive the man.
"For 10 minutes they were pounding on his chest intensively," Mike Binder told FOX 13. "You could see the lifeguards were doing everything in their power to try to save this guy."
South King Fire & Rescue says its crews arrived and performed CPR on the park guest, but after several attempts, were unable to revive him.
A representative for Wild Waves wouldn't specifically comment on the witness claims, but released a statement saying  "Our thoughts are with the family in this difficult time." They also reiterated that  they're helping authorities complete an investigation.
According to Wild Waves website, there is no height requirement for its Activity Pool attraction and the skill level is listed as "Moderate." However, the park does warn that the pool is for "Strong swimmers only."
The incident comes just two weeks after a 10-year-old boy was decapitated while riding the world's tallest waterslide at Schlitterbahn water park in Kansas City.
The Associated Press contributed to this report.