Lionsgate Entertainment City to bring 'Hunger Games,' 'Mad Men'-themed attractions to Times Square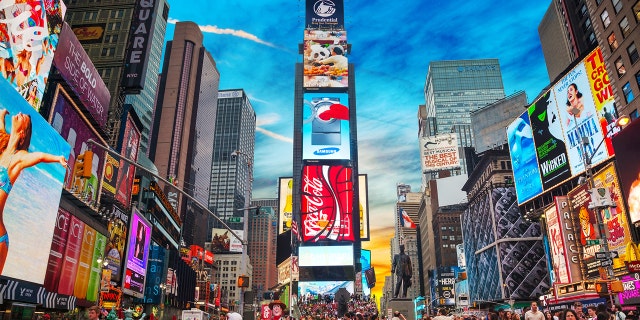 Times Square is about to get a whole lot crazier.
Lionsgate Entertainment and Spanish leisure-park operator Parques Reunidos have recently announced their plans for the film studio's first-ever branded indoor entertainment center, Deadline reports.
Set to open in 2019, "Lionsgate Entertainment City" will reportedly fill 45,000 square feet across three floors at 11 Times Square, according to the New York Post. The complex will consist of 13 main attractions, each of which will highlight Lionsgate properties including "Mad Men," "The Hunger Games," "Divergent" and "John Wick."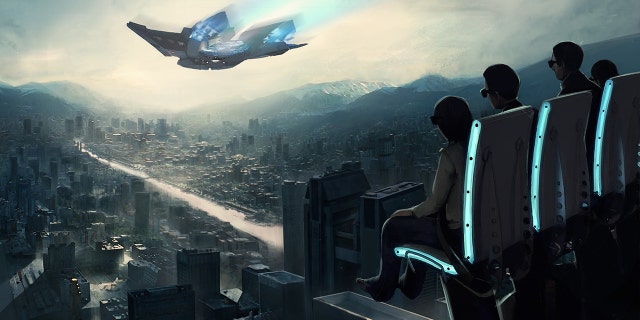 SILVER DOLLAR CITY TO DEBUT WORLD RECORD-BREAKING ROLLER COASTER IN 2018
Hoping to attract the teen and young adult crowd, as well as some of the 50 million annual visitors to Times Square, Lionsgate Entertainment City will be the first of several indoor entertainment centers that the two companies are planning to open in the U.S. and Europe, according to a press release. The construction on the first location is expected to take two years, and cost $30 million.
Attractions will include a "Hunger Games" flying simulator, a "Divergent" obstacle course, a "John Wick" faux-shooting ride. and a 4D film and live theater. There are also plans for a "Mad Men" dining experience and "Hunger Games"-inspired eateries including "Peeta's Bakery" and "The Capitol Confectionery. Theme Park Insider reports that the complex will also house Lionsgate's first Studio Store and plenty of virtual reality entertainment experiences.
DISNEYLAND IS SELLING MINI CORN DOG NACHOS FOR ONE MONTH ONLY
Lionsgate Senior Vice President of Global Live and Location Based Entertainment Jenefer Brown said that the studio is "delighted" to expand their location-based entertainment business with Parques Reunidos through this 15-year lease at their inaugural joint venture.
"Lionsgate Entertainment City celebrates so many of our greatest film and television properties and provides their fans with a unique immersive experience featuring state-of-the-art technology right in the heart of the city," Brown said.
FOLLOW US ON FACEBOOK FOR MORE FOX LIFESTYLE NEWS
No stranger to the business of entertaining the masses, Parques Reunidos operates various entertainment centers such as amusement parks, water parks, and zoos. Further, the leisure-park operator is in the midst of developing 20 similar centers in the future, the press release said.