Las Vegas McCarran International Airport resumes flights after 'temporarily' suspending them following shooting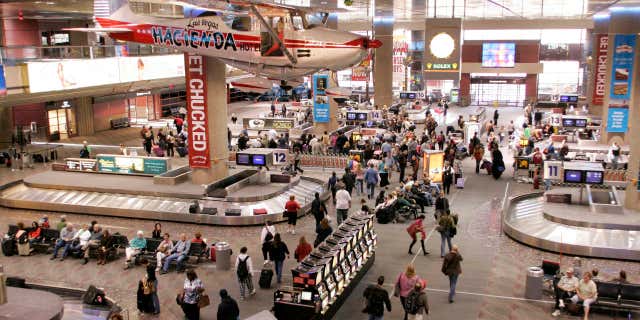 Las Vegas' McCarran International Airport resumed 'limited' flights Monday after it "temporarily halted" the flights following the gunfire near the Mandalay Bay casino during a country music festival that killed at least 2 people and left two dozen injured.
McCarran Airport first advised its passengers that some flights "will be affected" and said delays are to be expected.
It later tweeted saying all flights in and out of the airport "have been temporarily halted" following the reported shooting on the Las Vegas Strip.
The official Twitter account of the airport now claims "limited flight activity has resumed" - but warned of possible delays.
A University Medical Center spokesman said that there were at least two dead and 24 injured.