Kidnapping for fun? Simulated abductions come with hidden dangers, experts warn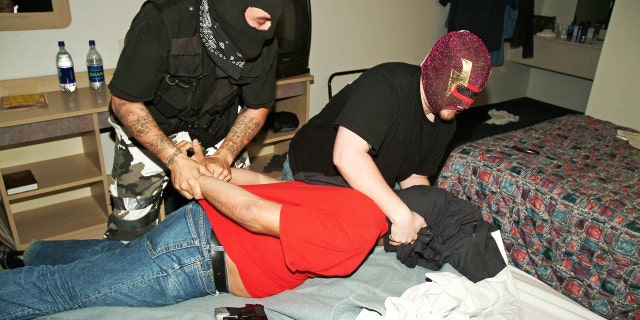 NEWYou can now listen to Fox News articles!
What's your cup of tea? If it's being whisked off the street, blindfolded, thrown into the trunk of a car, driven to an unknown location, tied to a chair and interrogated, you can check "Get Kidnapped" off your bucket list. There's a company for that.
For hundreds to thousands of dollars, California-based Kidnap Solutions LLC and Louisiana-based Extreme Kidnapping create high-stakes simulated kidnapping experiences designed to shock even the most jaded thrill-seeker. Just choose your desired storyline, and they'll do the rest.
But why would anyone want to do such a thing?
"I wanted to do it because I always have fantasies of being kidnapped by a bunch of women," said Lewis Chiu, a New Yorker who traveled to Detroit (Extreme Kidnapping's prior location) three times to be kidnapped, tied up, blindfolded and gagged by "sexy" women.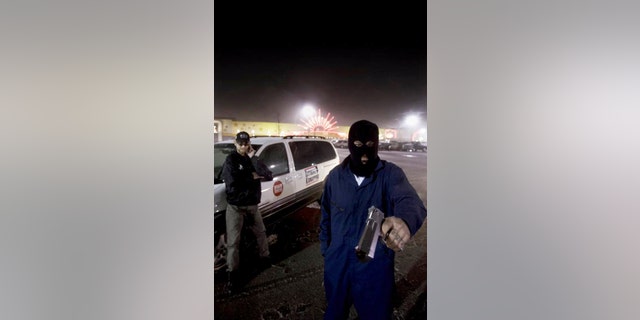 "The overall experience was wonderful," he said. "What I got out of it, it made me stronger. It made me think about my family and my mother during the experience. I realized that when you are kidnapped, you are completely vulnerable and totally at the mercy of the kidnappers."
The thrill, he said, was not knowing what would happen next. "I always knew I was in good hands, but I could never be 100 percent sure."
In a successful mock kidnap, a specialist locates the client at a time and place when he or she least expects it. The client is abducted and then it's go-time — lasting from a few hours to several days, often including restraints, gags, loud music, verbal abuse and sensory deprivation. There are no bathroom breaks.
"These [clients] have snoozed through every roller coaster, breezed through every haunted house and horror movie known to man," said Kidnap Solutions' owner, Raymond T. Moody, who has a background in theater performance. "They're looking for something more immersive, more visceral."
"It was very surreal and different from anything I've experienced in the past," said Lou Hayward, a Kidnap Solutions client. "It was unsettling at times. [I] felt like I was in the middle of a horror movie, but overall I found it enriching and unique.
And personalized. "I let [Kidnap Solutions] know beforehand I have a stomach condition, and they were willing to accommodate bathroom requests in my case," he said.
But criminal experts and psychologists who have experienced with real kidnapping victims say they would have nothing to do with a mock abduction. They wouldn't recommend one, either — not even with a "safe word" for reassurance. The experience of a kidnapping — even a mock one — presents psychological risks, they said. It's like playing with fire.
"If someone is psychologically vulnerable and thought it would be fun but gets put in a dark room or trunk, that may unravel them," forensic psychologist Dr. N.G. Berrill, executive director of The New York Center for Neuropsychology & Forensic Behavioral Science, told Fox News.
He said a real kidnapping can cause great suffering, and some victims never get over it.
"This is a pathetic way to entertain [oneself], for bored rich people. In organizing a fake kidnapping, you are aware of the process — and I believe this is perverse, not thrilling and not a real event."
Lauren C. Anderson, a former FBI executive who runs an international security and crisis management consulting business, agrees.
"I recognize we live in a free country and everyone has the right to do what they like within the law," she told Fox News. "I respect that right. But from the standpoint of someone who has actually investigated [kidnappings] in this country and internationally, it's very troubling to me."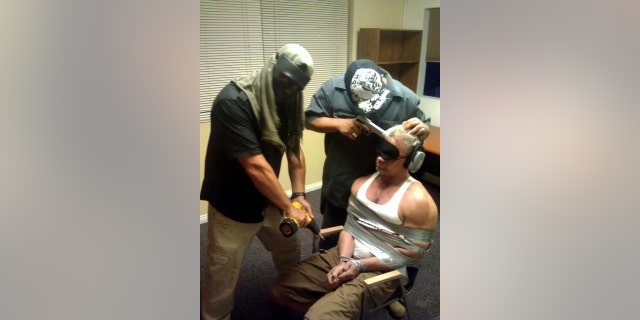 Anderson pointed to the kidnap-murders of two United Nations investigators — Michael Sharp, an American, and Zaida Catalan of Sweden — in the Congo in March. "Conflict is taken very seriously," she said. "The training is very serious. There's nothing entertaining about it."
Nonetheless, some see theatrical kidnapping as an extension of the fascination toward immersion, interactivity and virtual reality that's given rise to trends like escape rooms — spaces that require puzzle-solving to earn your freedom.
"Escape Rooms are very popular, as are interactive haunted houses, [such as] 'Sleep No More in New York,'" said Moody. "But I think [Kidnap Solutions] takes the concept one step further, if not two or three."
Mock kidnappings aren't only for individuals.
Extreme Kidnapping, in operation since 2002, also designs kidnapping experiences for corporate clients. The company's owner, Adam Thick, created a "high-impact, high-interaction" mock kidnapping for a nonprofit organization's senior executives in 2014. About 20 board and staff members searched for the captured director of development during the surprise, team-building mission.
"The clock was ticking and it took everyone's wit and energy to accomplish the mission," said Daria S. Torres, managing partner at Wall Torres Group LLC, the strategic consulting firm that arranged the event.
Extreme Kidnapping, identifying a larger market, also offers anti-kidnapping skills training and interrogation courses that teach clients what to do — and what not do — under pressure.
"Anti-kidnapping is for anyone," said Thick. "If you travel abroad, if you have kids, if you do business, you need this information."
"This is my way of bringing my 15 years of knowledge and experience and transitioning from kidnapping adventures, which is essentially entertainment, to a real-life problem that can give a person the tools to prevent a real kidnapping, or to cope with one," he told Fox News.
But the experts say these types of experiences really aren't for everyone. If kidnapping isn't your cup of tea — if it goes beyond even your wildest, daredevil dreams — there's always skydiving. Or swimming with sharks. Or sitting in your easy chair with a real cup of tea.