'Jurassic Park'-loving couple get engaged on Universal Studios ride, break record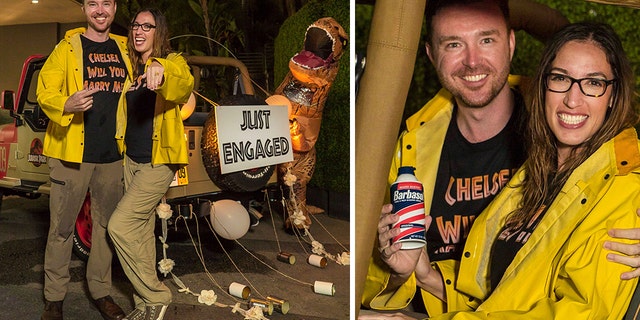 If you thought purchasing a raptor Halloween costume made you a big Jurassic Park fan, think again.
More from Travel + Leisure
With Jurassic Park: The Ride closing at Universal Studios Hollywood to make way for an updated ride themed to "Jurassic World," the newer Chris Pratt-helmed films, park guests are saying their final goodbyes — and some are taking it more seriously than others.
Upon learning that the most same-day rides on their beloved attraction was 60, "Jurassic Park" obsessives Devin Elston and Chelsea Leon reached out to the theme park to topple the record before the ride closes for good on Sept. 3.
It took over half a day, but the California-based couple ultimately did it, gaining much more than the park's top title and 62 consecutive rides in return.
Given the attraction's 84-foot drop straight into water, the Alan Grant and Ellie Sattler wannabes went through multiple outfit changes during the 13-hour challenge before Devin ultimately popped the question on his final t-shirt — which was a surprise until his girlfriend saw their ride photo.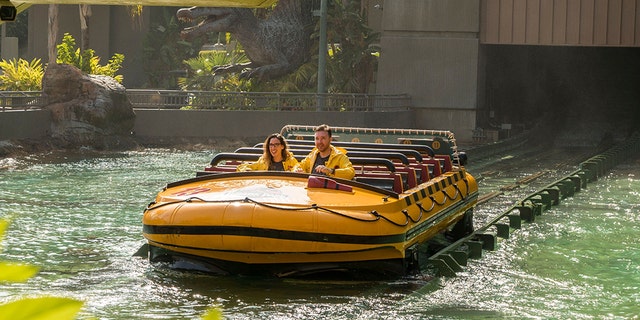 Still, their extreme fandom doesn't stop there. The groom-to-be obtained a Barbasol can prop replica to hide the engagement ring, which boasted something more precious than a diamond: a customized piece of mosquito amber reminiscent of the film's fossils holding that precious dino DNA.
Universal's theme park team got involved to pull off the feat, allowing the duo to began their endless river ride before park opening and recorded everything from the first drop to the proposal. Is it a bit of a PR stunt? Perhaps. (A replica Barbasol can, like the one Devin used, will also be available for purchase soon.) Are we crying anyway? You bet.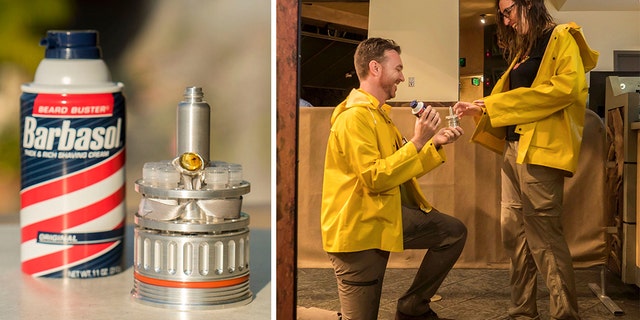 No word yet on if the nuptials will be a themed destination wedding to Isla Nublar, but we wish one thing for the happy couple: that their wedding day won't require running in heels.
This article originally appeared on Travel + Leisure.