JFK security 'under review' after escapee from mental health facility hops fence, wanders onto taxiway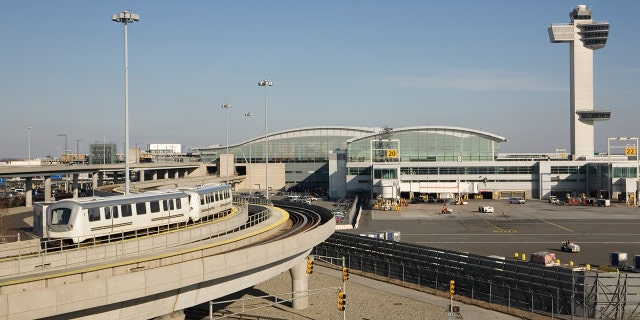 Authorities at JFK International Airport in New York say they're reviewing their current perimeter security measures after an escapee from a mental health facility managed wander onto a taxiway.
Mark Mogensen, 20, was discovered inside the restricted area on July 16, still "damp" from swimming across the Jamaica Bay, which separates the southern and eastern edges of the airport from parts of Queens, according to the New York Daily News.
"I swam across the river and jumped the fence," Mogensen told Port Authority police officers, according to court records.
ALLEGIANT AIR PLANE FINDS 'BIRD REMAINS' IN ENGINE AFTER EMERGENCY LANDING
Mogensen had gone missing from the Inova Mount Vernon Hospital in Alexandria, Va., where he had voluntarily admitted himself on July 14 for treatment of a mood disorder.
It is not currently unclear how Mogensen managed to get himself from Virginia to New York, but authorities say he was able to escape the hospital using an employee's badge.
He was apprehended and charged with criminal trespassing following the incident.
News of the security breach has prompted the Port Authority of New York and New Jersey, which oversees JFK, to investigate.
SEE IT: NASHVILLE RESIDENTS SAY PLANE RAINED DEBRIS ON CARS
"Safety and security remain the Port Authority's highest priority," the Port Authority said in a statement. "The recent trespassing incident at John F. Kennedy International Airport remains under investigation.
"Furthermore, current perimeter security measures at the airport are under review. The Port Authority employs a multi-layered security approach that includes physical security, security technology, police and civilian operations. While the agency exceeds federal standards for airport perimeter security we continue to explore ways to enhance our security posture. We have already identified some enhancements to our physical security measures. Based on the findings of this investigation, we will evaluate, and potentially implement, additional layers of protection at JFK Airport and our other facilities."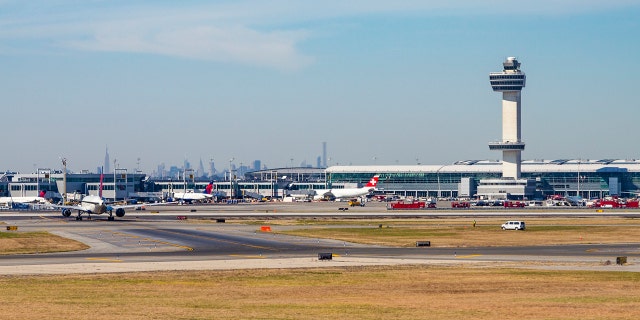 FOLLOW US ON FACEBOOK FOR MORE FOX LIFESTYLE NEWS
The Daily News reported that the current security system — Port Authority's Perimeter Intrusion Detection System — had cost over $100 million dollars.
Paul Nunziato, the president of the Port Authority Police Benevolent Association, further claimed that the system has failed to prevent breaches in the past.