JetBlue crew saves French bulldog with oxygen mask during flight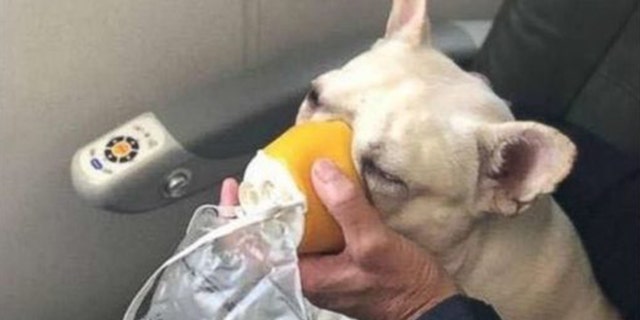 A French bulldog was rescued on a JetBlue flight by a quick-thinking airline crew -- and the owners could not be more pleased.
On Thursday night, 3-year-old French bulldog Darcy was on a flight from Florida to Massachusetts with owners Michelle and Steven Burt when she started showing signs of distress, ABC News reported.
UNITED FLIGHT ATTENDANT WHO FORCED DOG INTO OVERHEAD BIN 'LYING,' OWNER'S DAUGHTER SAYS
According to the Burts, the dog's tongue began to turn blue and she started having difficulty breathing, which prompted the flight crew to quickly step in with an oxygen mask.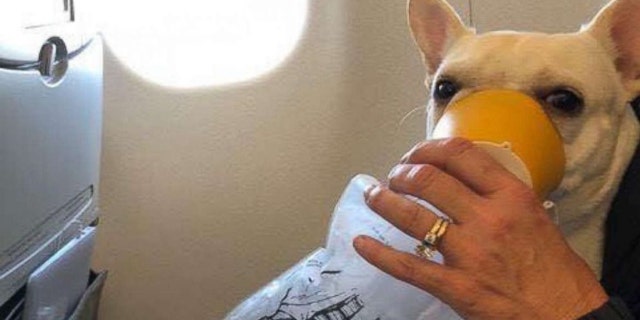 "We all are affected by cabin pressure and oxygen fluctuations, human, canine and feline, etc., but the fact that the Attendants were responsive and attentive to the situation may have saved Darcy's life," Michelle wrote on her Facebook page, ABC News reported.
Darcy was treated for hypoxia – a lack of oxygen in the body – by her owner who held the oxygen mask over the dog's face.
"I placed the mask over her face, and within a few minutes she became alert and after a short time she didn't want the mask," Michelle said, ABC News reported. "I believe [crew members] Renaud and Diane saved a life, some may reduce the value of the life because Darcy is a canine. I do not."
Burt thanked the JetBlue crew for helping Darcy during the trip.
JetBlue released a statement about the incident, which could have been dangerous had flight crew not reacted.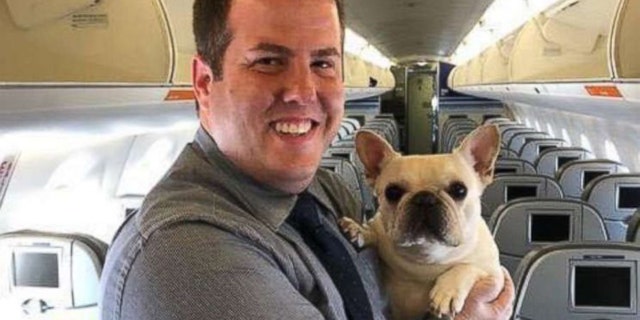 "We all want to make sure everyone has a safe and comfortable fight, including those with four legs. We're thankful for our crew's quick thinking and glad everyone involved was breathing easier when the plane landed in Worcester."
FOLLOW US ON FACEBOOK FOR MORE FOX LIFESTYLE NEWS
Many airlines ban French bulldogs from flying in cargo holds because of their respiratory issues.
French bulldogs are more prone to respiratory problems as they are classified as short-nosed dogs, or brachycephalic. Short-nosed dogs are put at a higher risk for breathing problems when flying because they are more vulnerable to changes in air quality and temperature, AVMA says.