Jet Blue Brings Back All-You-Can-Jet Plans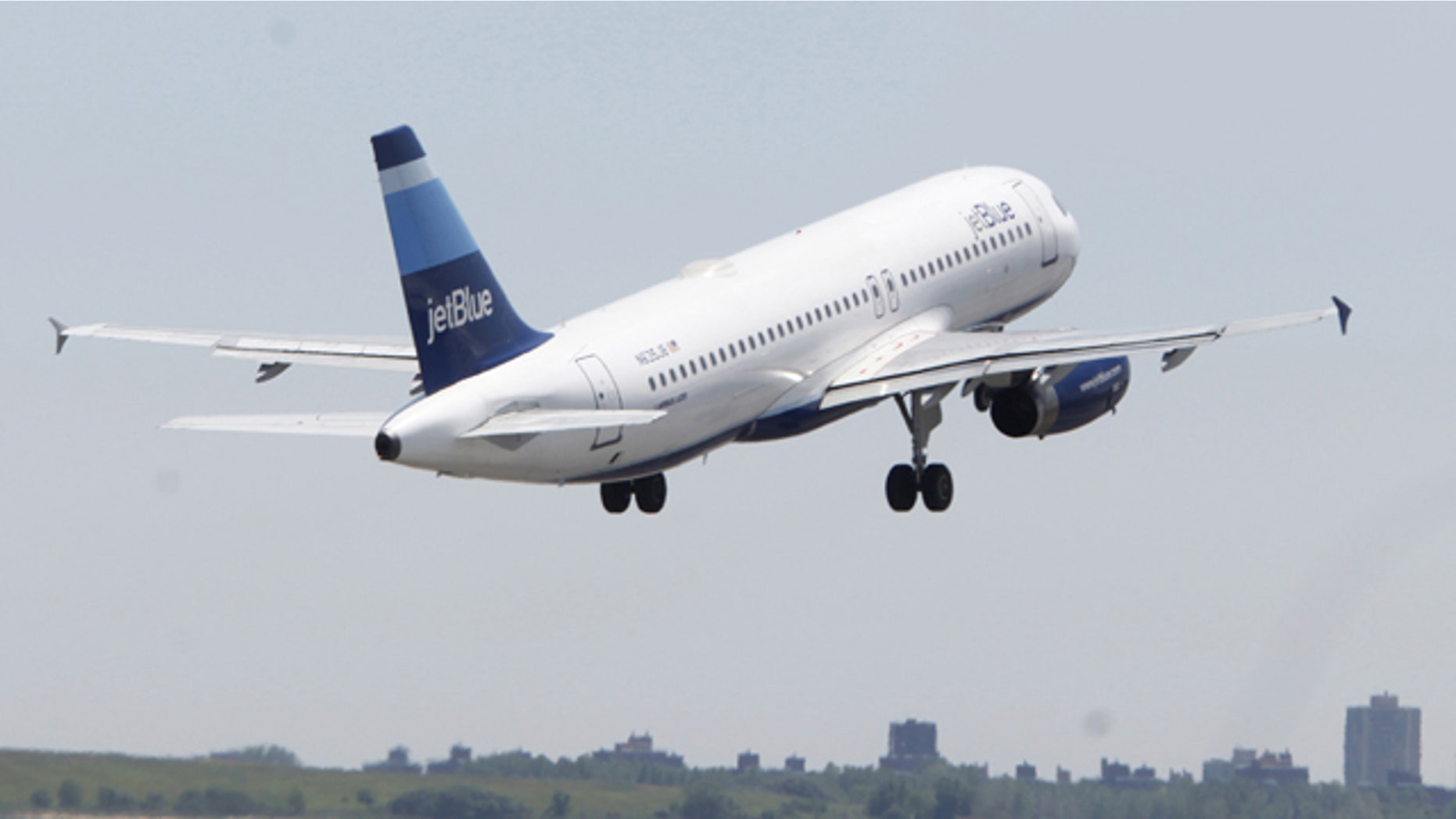 NEW YORK – Call it All-You-Can-Jet: Business Edition.
JetBlue introduced several new three-month, unlimited flight plans Thursday in an attempt to snare more higher-paying business travelers.
BluePass is available only for departure from Boston Logan International Airport or Long Beach Airport in California, which serves the Los Angeles and Orange County areas, for travel between Aug. 22 and Nov. 22.
The offer is a more focused version of its All-You-Can-Jet plan, announced in 2009. That plan, where travelers could go anywhere JetBlue flies, sold out within days, as did the second incarnation in 2010. JetBlue didn't offer the pass this year. All-You-Can-Jet was used to pump up travel volumes during September and October, typically one of the slowest times of the year for airlines.
Under the new plan there are three options. The first, costing $1299, allows for travel between Long Beach and nine Western cities. The second, at $1499, offers Boston fliers unlimited travel to 13 cities in the Northeast and Mid-Atlantic. The third option is $1999 for travel from Boston to any city JetBlue serves.
JetBlue and its rival, Southwest Airlines Co., have been eagerly courting business travelers in recent years. The two airlines have traditionally sold almost exclusively to vacationers in search of cheap tickets, but business travelers are increasingly vital to the bottom line. They not only pay more, but they fly when vacationers don't — like when kids go back to school in September.
Among the services JetBlue added to get more business travelers was its Even More Legroom seats, since the airline doesn't offer business or first class. It recently tacked on an Even More Speed option, which allows those customers that buy the roomier seats a chance to jump lines. It's also revamped its frequent flier program and started selling directly to corporations.
JetBlue is based in New York, but Boston and Long Beach have become important centers to its business. JetBlue started flying out of Boston in 2004 and now offers the most destinations (42) of any airline from the airport.
Long Beach is the airline's main airport from which it serves the Los Angeles area; it has a much smaller operation at LAX.
Customers can book starting Aug. 15. Just like the All-You-Can-Jet pass, there are a limited number of passes available and JetBlue won't say how many.
There are no change fees or blackout dates with the pass. Travelers can also book tickets as late as 90 minutes before departure — a key selling point for business travelers who often book and change travel at the last minute. JetBlue is relaxing its no-show policy on the pass as well, charging a $100 fee for every two flights a customer doesn't show up for within a week.
Dennis Corrigan, JetBlue's vice president of sales and revenue management, said in an interview with The Associated Press Thursday that BluePass model was based on feedback from customers who bought the All-You-Can-Jet pass.
Shares of JetBlue Airways Corp. rose 5 cents to $4.75 at the opening bell. Shares closed at $4.70 Wednesday, the lowest point in more than a year.