Japanese airline apologizes for making handicapped man crawl up stairs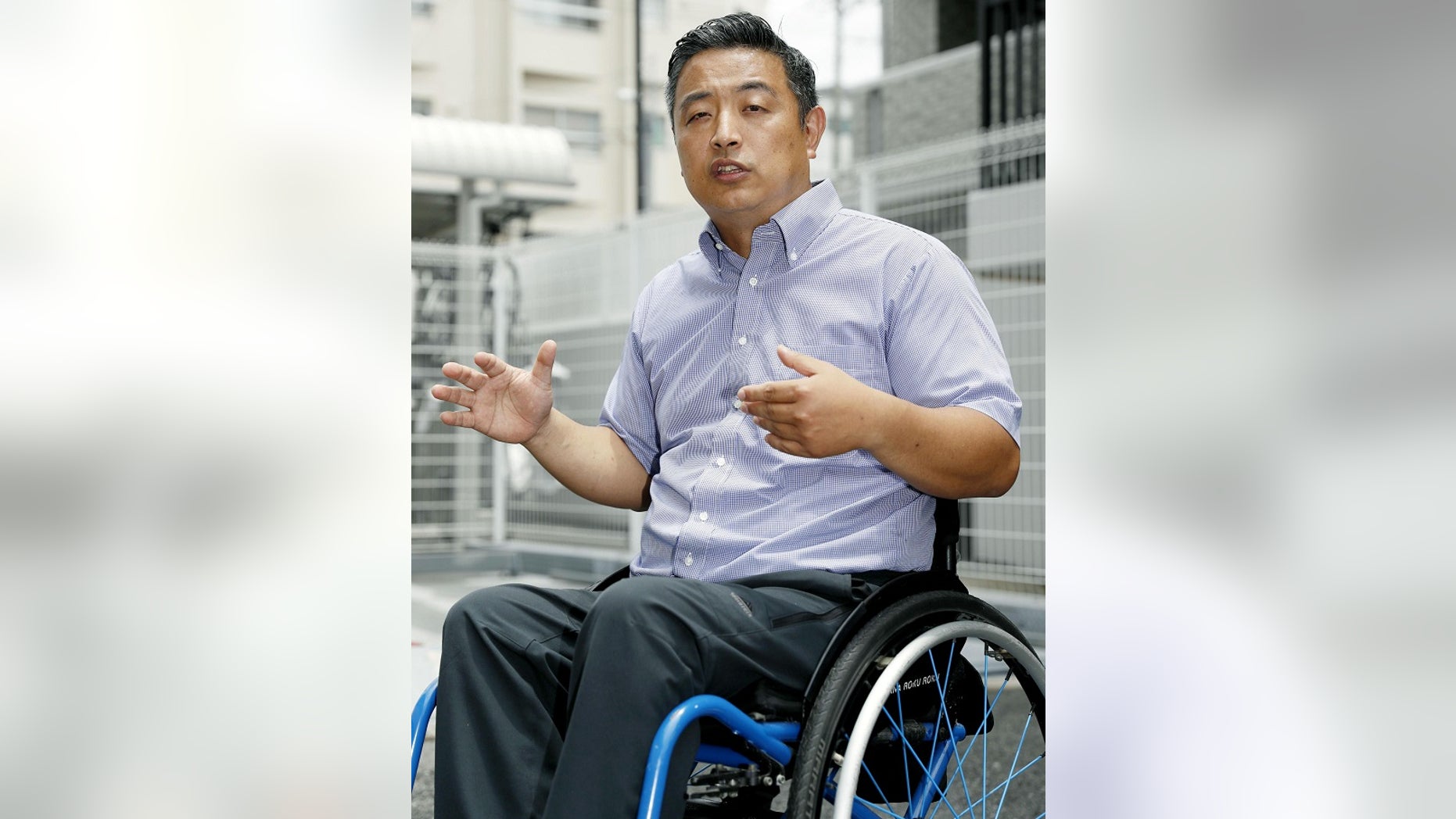 A Japanese airline apologized on Wednesday for forcing a wheelchair-bound man crawl up a flight of stairs to board his flight.
Hideto Kijima, 44, said the incident occurred on June 5, during his return trip to Osaka, Japan, from the southern Japanese island of Amami, where he was vacationing with friends.
Just prior to boarding, employees for Vanilla Air — the budget affiliate of All Nippon Airways — told Kijima that the small airport had no elevator or lift to safely carry a disabled person from the tarmac to plane. Kijima's friends offered to carry him up the staircase, but Vanilla Air said the airline didn't allow passengers in wheelchairs to be carried up the boarding ramp, The Japan Times reports.
JAPAN REPORTS FACTORY OUTPUT, UNEMPLOYMENT ROSE IN MAY
At that point, Kijima resisted airline staff who tried to stop him, sat down on the stairs, and slowly hoisted himself up to the plane.
"I just had to ignore them and keep moving up, or I could not go back to Osaka," Kijima wrote. "I've never thought I would be refused to fly for not being able to walk. It's a human rights violation."
When he got to the top, Kijima was placed in a wheelchair and brought to his seat.
Vanilla Air initially told the Japan Times that they didn't allow passengers to be carried aboard because of "safety concerns." But on Wednesday — more than three weeks after the incident — the airline confirmed that it had issued an apology to Kijima.
"We apologized to him for the unpleasant experience," Vanilla spokesman Akihiro Ishikawa said. "We also explained that we are taking measures to improve our service."
Vanilla Air says it's also installing lifts to accommodate passengers in wheelchairs.
Kijima, an advocate of barrier-free traveling, said he has visited 158 countries and used 200 airports, and has never been rejected before. The 44-year-old has been paralyzed from the waist down following a rugby incident in 1990.
THE LATEST: DEFENSE, PROSECUTION FACE OFF IN FUKUSHIMA TRIAL
Ishikawa said Amami is currently the only airport on Vanilla's 14 international and domestic routes without lifts for wheelchair users.
The Associated Press contributed to this report.