Italian taxi driver charges overweight passenger extra fee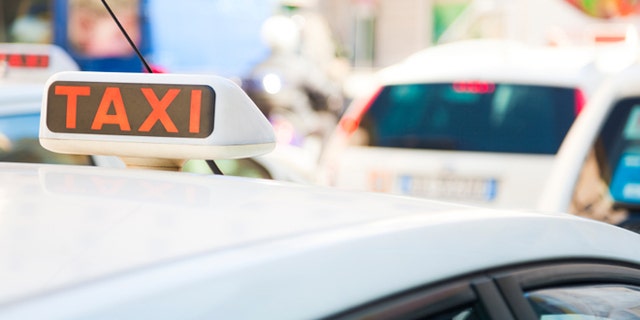 We know that Italy has a reputation for charging tourists exorbitant prices for ice cream, but the next time you hail a cab in Rome, you may want to considering dieting first.
An Italian taxi driver has been accused of charging an overweight passenger more than double the usual fare and blaming him for a flat a tire.
The customer, who reportedly weighs 336 pounds, spoke to Rome's daily newspaper Il Messaggero on the condition of anonymity-- only being identified as "M.O."
Travelling to a health care clinic just outside the city last Friday, he said the taxi driver picked him up from Rome's Termini Train Station, usually a fare of about €30 ($33). The passenger told the newspaper that he traveled by taxi regularly to his appointments so he is familiar with the fare.
But during the trip, one of tires went flat, forcing the taxi driver to get out and put on the spare. The passenger says he waited patiently for the driver to fix the tire but knew something was amiss when he returned.
"When he came back in the car, I heard [the driver] muttering and talking to himself," the passenger told Il Messaggero. "I didn't understand what he was saying, I thought he was annoyed about the inconvenience."
But when he arrived at the clinic, the passenger received a big shock when the driver tacked on an additional €50 ($56) to his fare. According to The Local, the taxi driver blamed his passenger for the incident.
"I felt humiliated. It wasn't fair," the man recounted. "This is also a kind of discrimination. It was obvious that he was mocking me because I am obese."
After returning to his hometown in Lecco, Italy, the passenger says he filed a formal discrimination complaint against the taxi driver with an association for obese people.
Catching a taxi in Rome can sometimes be tricky. The majority of complaints from passengers who say they've been ripped off come from rides in unofficial taxis that are not licensed by the City of Rome. (The official taxis are white, with a 'taxi' sign on the roof and a SPQR crest on the doors.)
But if you're thinking about a trip to Rome this summer, there's silver lining.
Due to a strong U.S. dollar, you're taxi money --and for other things --will go a lot further. A European vacation is now about 25 percent cheaper than it was last year.