Is it worth it to prepay for car rentals?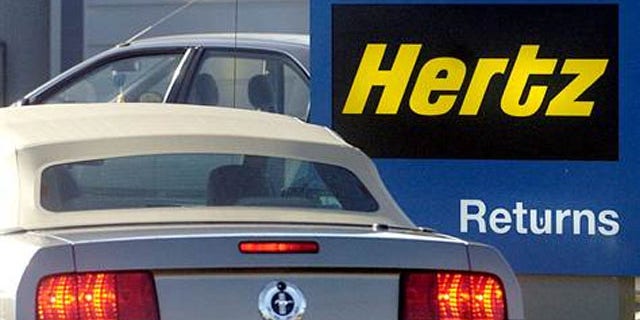 If you're in the market to rent a car, consumers have a couple of options: Make a standard reservation that doesn't typically require payment information up front, and one that doesn't lock you into an itinerary.
The other way is to prepay for the cost of your rental. Paying up front can sometimes save you 15 percent off the cost of your car. That sounds like a good deal, right? And who doesn't like saving money.
But prepaying does come with some strings attached. Changing your plans can mean big bucks in extra fees, and if you're a no-show, forget about getting your money back.
So, is prepayment worthwhile compared to the average rental? Can you get a better deal this way? We take a look at the various options to find out.
No-Shows
The no-show rate for the car rental industry as a whole can approach 30 percent in some cases. That basically means that up to one-third of people who make a reservation for a car rental will simply not show up. To counteract this effect, the rental companies must overbook a location by some margin in order to get close to being able to rent the majority of vehicles available on the lot. It's one of the reasons that you may show up at the rental counter with a confirmed reservation, only to be told that there are no cars available, or none in the class that you reserved.
A major factor in the cause of no-shows is that most car rental reservations are not secured with a credit card. That means that typically the renter has no "skin in the game" to motivate them to either show up or cancel their rental if they won't need it.
This is a significant issue that the industry has been grappling with for some time. It is also what led them to offer a prepaid model. Prepayment provides a financial incentive for the renter to actually show up for their rental. If they no-show, then they are either charged a penalty, or they forfeit the entire amount paid.
Car Rental Company Websites
When booking your rental at a the rental car company website you'll sometimes see two prices—one for "Pay Later" and one for "Pay Now". Not all rental companies offer a "Pay Now" or prepaid option, and the ones that do, don't always offer it on every rental or vehicle type, but when this option is present, the price will typically be 5-15 percent lower than the standard rate.
The idea is that by paying some or the entire rental cost up-front, you're increasing the likelihood that you'll show up for the rental, so they're willing to give you a bit of a discount to take some of the risk out of equation for them.
If your plans are firm, then a 15 percent discount might be a tempting offer, but it's important to keep a few things in mind before hitting the Pay Now button.
First off, if you need to cancel your reservation, then a cancellation fee often applies. One major rental company website states that if you cancel your reservation more than 24 hours before pickup time, a $25 cancellation fee applies, and if you cancel within 24 hours, a $50 cancellation fee applies. If you no-show, the entire amount paid is forfeited. This is typical for the industry.
The other nuance to the prepaid rate is that it typically is a discount off the published rate only. If you apply a discount code or coupon, the Pay Now option often disappears. A consumer would be wise to check the rental company website for coupons and investigate any other discount codes they might be eligible for, and compare the Pay Now rate vs. any discounted rate they can find.
Opaque Websites
Sites like Priceline and Hotwire are what are known in the industry as "opaque" booking sites. Basically they offer discounted rates in exchange for payment up-front, and you don't find out which company you're booked with until after you've paid. With Priceline, you have to bid for your rental, while Hotwire gives you an up-front price.
Certainly there are deals to be had here, but the major drawback is that the policies are even more restrictive than the rental companies. Typical boiler plate language reads: "rentals are final and cannot be cancelled, refunded, changed, exchanged or transferred. Your account will be charged for the total price shown, regardless of whether the reservation is used."
The rental companies love these bookings because it's guaranteed money in the bank for them.
From a consumer's perspective the attractiveness really depends on how good of a deal is being offered, and whether you're certain you'll be able to make trip as planned.
For a small discount off the best rate you can find on a non-prepaid rental, it may not be worthwhile, but if the price differential is large, it may be tempting. It's important to evaluate all of your options before making a decision in order to get the best deal.
Worthwhile or Not?
Prepaying for your rental, either through the rental company's website or through one of the opaque booking sites can offer you a discount off the standard rate. Typically the discounts offered by the opaque sites tend to be more aggressive than the rental companies themselves, but there are also more restrictions on those rentals, so be sure your plans are 100 percent firm, before considering a prepaid rental.
Also keep in mind that rental rates can change multiple times a day. What may look like a great rate today could turn out to be overpriced tomorrow. Savvy renters have learned to play the pricing game by checking rates daily, and if a better rate comes along, they cancel and re-book at the lower rate.
A service like AutoSlash.com can do this for you automatically. If you're locked into a prepaid rate, then you may miss out on potential savings if rates drop after you book.
Jonathan Weinberg is the founder and CEO of AutoSlash.com, a website that automatically applies discounts, and re-books your rental if rates drop.