Is a Disney cruise worth the cost?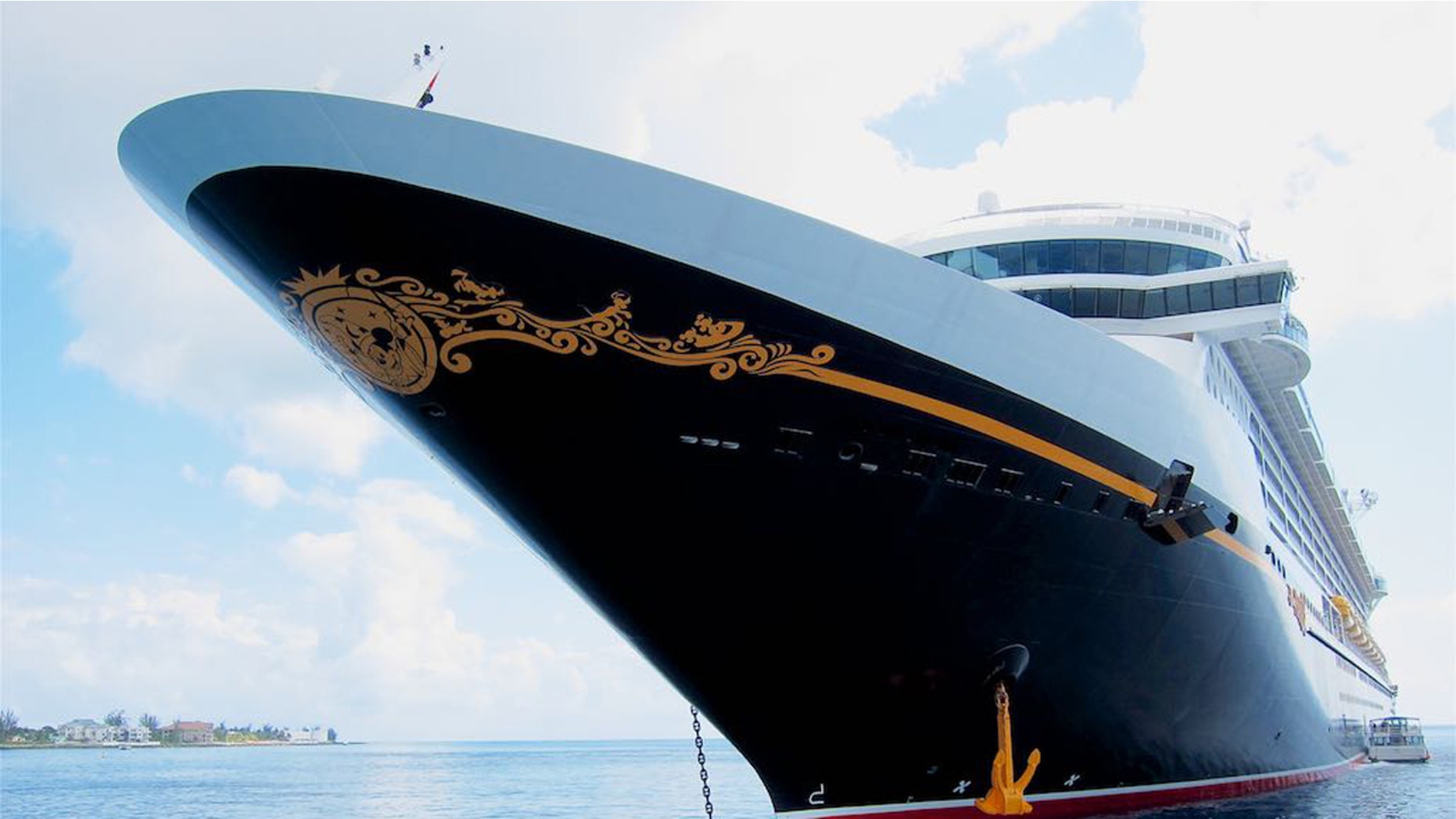 Disney is known around the world for its family-friendly entertainment offerings.
But family fun doesn't always come cheap. 
On Disney Cruise Line, you may end up paying a pretty penny for a vacation. But is the higher price worth it all?
Compare the cost of an Alaskan cruise. On Carnival Cruise Line, a seven-day round-trip from Seattle starts at $849 per person, substantially less than the just-over-$1,400 Disney charges for a weeklong round-trip from Vancouver.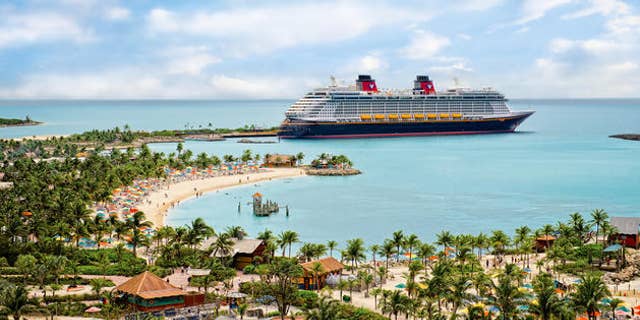 Both cruise lines have cabins that can accommodate multiple generations, and both include fine dining, stage shows, film screenings, kids' programs and areas just for adults.
But it's the details in these features that set Disney apart.
"When sailing with Disney Cruise Line, you get more bang for your buck," says Laura B. Ebersohl, a travel professional for Disney-specialist Fairy Godmother Travel.
Ebersohl notes that Disney offers free room service (whereas other lines like Norwegian keep tacking on fees), unlimited soft drinks (in restaurants and around the pool) and Broadway-caliber Disney based theater productions (which are appropriate for all ages); and it's currently the only line offering a fireworks show at sea." Plus, you get to pal around with Goofy, Minnie and Mickey.
In the Caribbean, having a private island-- Castaway Cay-- makes Disney special, better justifying a wider cost spread in the tropical region. A seven-day cruise aboard the Disney Fantasy from Port Canaveral, Fla., during this coming Halloween season is priced starting at $1,232 per person, whereas Carnival's Carnival Victory during the same season from the same port is only $419.00 per person. But Carnival doesn't have Disney's Halloween on the High Seas festivities such as Mickey's Mouse-querade Party and decorations like The Pumpkin Tree sprouting from the atrium floor.
Of course, other cruise lines also have private destinations such as Norwegian's Great Stirrup Cay and Royal Caribbean's Labadee. But other islands lack the company's signature theming and overarching narrative that tells Castaway Cay's fictional backstory of three adventurous settlers that established the island back in the 1920s.
Excursions
In the cruising world, shore excursions are priced pretty uniformly across lines, but Disney's feature port adventures that tailor to traveling families with scheduled breaks, free snacks and activity sheets for children.
Disney's Signature Collection blends local experiences with Disney storytelling. In Rome, families can explore the Colosseum, Trevi Fountain and St. Peter's Basilica. They can also enjoy a three-course lunch together before splitting up for an exclusive 45-minute kids' puppet show at Villa Borghese-- and free time for parents. The tour is priced at $259 per person for ages 10 and up and $205 from 5 to 9.
Comparatively, Norwegian offers a similar tour with a visit to the Roman Forum, instead of the puppet show and free time for $249 per adult and $185 per child – only slightly less expensive-- but without the Disney exclusive.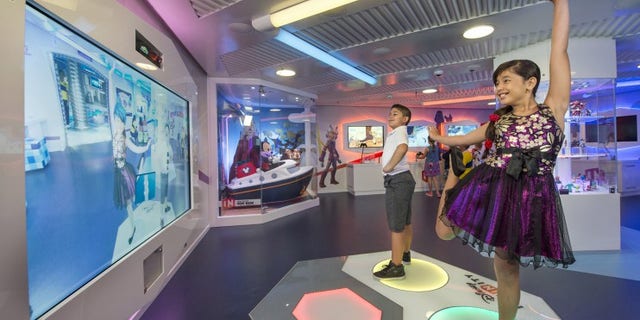 Family-friendly amenities
Disney is often associated with standard competitors like Carnival and Royal Caribbean, but it has select features, like dining options and overall service, that rival premium lines like Celebrity. Disney was the first line to introduce family staterooms with separate bathrooms-- a feature Holland America only just included on its new Koningsdam.
"Staterooms are so well designed for families with the split baths and almost all have tubs which are ideal for families with small children," says Teresa Downs, Cruise Planners franchise owner. "… the mood onboard the ships is just happy and classy without being pretentious."
Disney's four ships do not have casinos, which makes for a more family-friendly atmosphere. Instead of slots and black jack tables, the ship devotes the extra space to expansive children's facilities like Disney's Oceaneer Club and Disney's Oceaneer Lab.
There are specific venues for tweens and teens as well, and the youth facilities are all complimentary. Comparable to other lines, only babysitting at the nursery costs extra. On Disney, that means everything Marvel, Pixar and Star Wars-related – including the new Millennium Falcon space on the Disney Dream – is free for kids to enjoy.
Dining
Disney cruises may be geared toward kids but there's plenty of food aboard that all ages will enjoy. Rotational dining splits the usually singular main dining room into three distinct restaurants-- each with its own theme-- and your party and wait staff cycle to a different one each evening, keeping children and adults entertained with fresh food and storytelling.
Guests over 18 also can dine in the Palo Italian specialty restaurant fleet-wide and the Remy French restaurant on the Disney Dream and Disney Fantasy. Like specialty dining on other lines, these come with a surcharge.
But if you're looking for a celebrity chef-themed restaurant-- a big trend on the high seas now-- then Disney isn't the line for you.
Other lines may offer more in the way of specialty restaurants, but Disney places greater emphasis on its family dining, finished off with plenty of character interactions not found on any other ship. So, you won't be able to chow down on a Guy Fieri burger, but Donald Duck may join your table for dessert.
Entertainment
Everything Disney does is designed to tell a story. Consider Andy's Room on the Disney Magic bringing "Toy Story" to life, "Wreck-It Ralph"-themed Vanellope's Sweets and Treats on the Disney Dream, Europa for adults only to escape to European metropolises on the Disney Fantasy or Marvel Super Hero Academy coming to the Disney Wonder this fall with Spider-Man along for the ride.
Details even extend to a magical pixie dust glow below the Dream's and Fantasy's waterline that illuminates the sea at night.
Royal Caribbean, likely Disney's closest entertainment rival, has partnered with DreamWorks to offer character meet-and-greets and meals, an aquatic production show and the screening of first-run films.
But Disney integrates its animated and live-action film franchises throughout every space onboard. Afterall, the same Walt Disney Imagineers that craft its theme parks create the magic on its fleet of ships.