Inside the Black Swan: The world's most elegant superyacht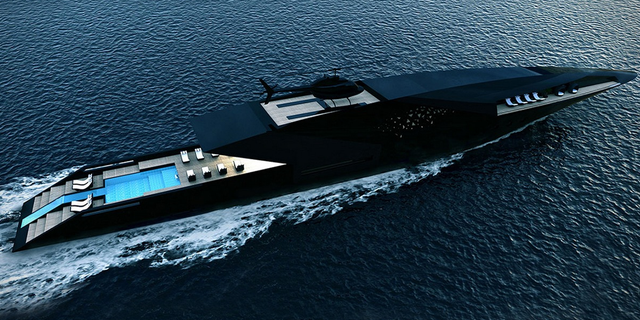 NEWYou can now listen to Fox News articles!
As the name suggests, superyachts are meant to garner attention. From Zaha Hadid's stunningly crafted ships to vessels featuring waterfalls, these massive floating crafts are becoming ever more exquisite in design.
And the latest concept superyacht, by designer Timur Bozca, is no exception. Dubbed The Black Swan for its black exterior and graceful aesthetic, the striking structure is proof of the power of simplicity.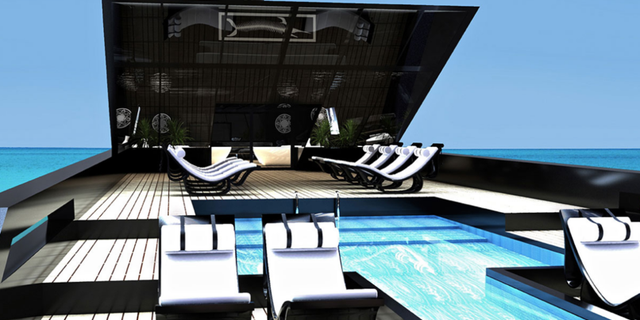 According to Bozca, who splits time between offices in Istanbul, Milan, and London, the superyacht was crafted by connecting "simple lines together with dramatic angles and curves."
"Using the powerful image of an arrow as my inspiration, I tried to create an aerodynamic exterior that would give the yacht a distinctive look, while also improving the efficiency of the craft in the water," said Bozca in a statement.
More from Architectural Digest
Go Inside a $53 Million Private Jet
Inside Jennifer Aniston's Gorgeous Beverly Hills Home
10 Awesome Hotels in California's Wine Country
10 Hotels with Unbelievably High-End Amenities
Sarah Jessica Parker's Epic East Village Townhouse
The yacht will include four engines that can generate 23,172 horsepower, hitting a top speed of 32 m.p.h. Made from aluminium and steel, the yacht features a stunning pool that funnels toward the stern and seems to disappear into the ocean.
The Black Swan also includes a sundeck, balconies that are hidden from view, and a rooftop helipad.
The superyacht will be able to accommodate up to 12 guests across a master suite and six guest suites. The yacht is still in its initial design stage, but if built as shown, it would cost upwards of ten million dollars.