In Eurozone Disaster Scenario, Travel Could Lose $88B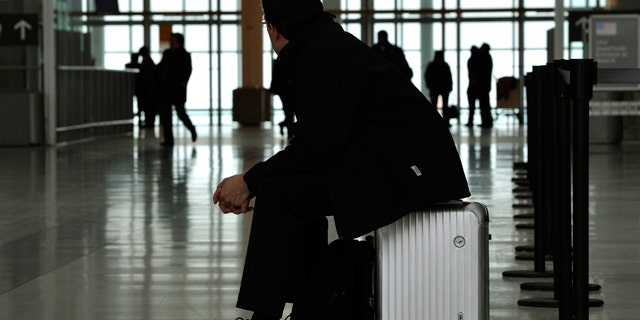 A eurozone disaster would "wreak havoc" on the U.S. business travel industry and cause tens of billions of dollars in losses over the next two years, a new industry study shows.
In an extreme scenario, which includes the unlikely dissolution of the eurozone, the travel industry could take an $88 billion hit, according to the Global Business Travel Association.
With trips falling as much as 9% and spending dropping 16%, the severest case, which also assumes a global credit crunch and private banking meltdown, would bring travel to levels not seen since the recession in 2008.
However, far more likely is a prolonged recession in Europe, or GDP sinking between 1% and 1.5% over the next five quarters. That would result in business travel growth flattening in 2012 and 2013, the study shows, with spending falling 7%, or $40 billion, and trips sliding 5%, or by 42 million.
[pullquote]
If things remain the same and Europe is merely hit by a mini recession, as expected, U.S. travel spending would continue to grow, albeit slowly, the study shows. Spending would increase by $263.5 billion in 2012 and $277.3 billion the year after, with trips climbing 443.1 million and 443.6 million, respectively.
The outlook, conducted by Rockport Analytics using a type of hypothetical complex model based on GBTA's Business Travel Quarterly Outlook, was designed to examine the potential effects of a more serious European debt crisis on business travel in the U.S.
Real eurozone GDP is expected to fall by about 0.2% in 2012, which could slow exports, shrink corporate profits and tighten credit markets. A drop in exports would hurt U.S. manufacturers and their supply chains, putting non-essential business spending, including travel, on hold.
"The sovereign debt problems of the Eurozone may seem like an ocean away, but do not be fooled," GBTA said in the report. "An unraveling of the European debt situation will be quickly and profoundly felt in the U.S. economy and in the business travel industry."
Europe is the U.S.'s largest trading partner, comprising almost 20% of all exports. To put that in perspective, exports of goods to the European Union totaled $525 billion in the first 10 months of 2011.
As political and economic uncertainty continues to heighten in Europe, investors have become wary of what would happen to the financial system if one or more nations leave the union.
While a collapse of the eurozone appears unlikely right now, risk analysis company SunGard found recently that even an exit by the five so-called PIIGS counties – Portugal, Italy, Ireland, Greece and Spain – could cause European financial stocks to sink 25%, sending the S&P 500 down as much as 15%.
Since businesses are already cautious with cash, including spending and hiring, the global stress of the sovereign debt crisis and higher borrowing rates in Europe has the potential to cause further restraint, even in the U.S.
The GBTA predicts international outbound travel to Eurzone destinations, which only makes up 2% of all U.S.-initiated business travel, would be the first and mostly heavily impacted trip segment if the situation there worsens.
Domestic trips, which make up a majority of all U.S. business travel, or about 98% of trips and 87% of travel spending, would also be impacted, though to a lesser extent, particularly if Italy and Spain move to the brink of default.
Of course, European policymakers are trying to contain the threat before it spirals further out of control. Rockport Analytics said it is hopeful the European Central Bank adopts fiscal austerity programs to cap and control debt woes and keep private banks in check.
"This data serves as a wakeup call to the entire industry as we watch European policy makers work to contain the debt crisis," the GBTA chief operating officer, Michael McCormick said in a statement.