Iceland opens world's largest man-made ice cave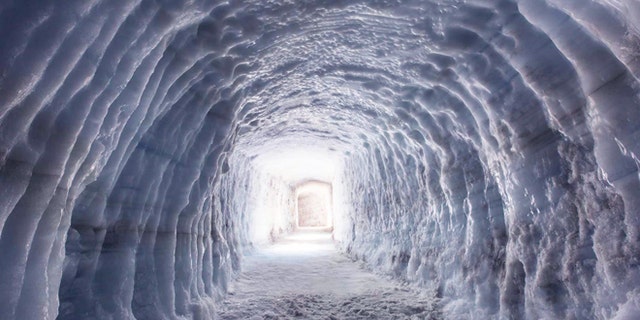 NEWYou can now listen to Fox News articles!
If your beach vacation is getting too hot to handle, consider a different type of trip that will really cool you off this summer.
The world's largest man-made ice cave is now open in Iceland where tourists can travel over 2,500 feet into the heart of one of the world's largest glaciers, Langjökull in the midwest highlands of Iceland.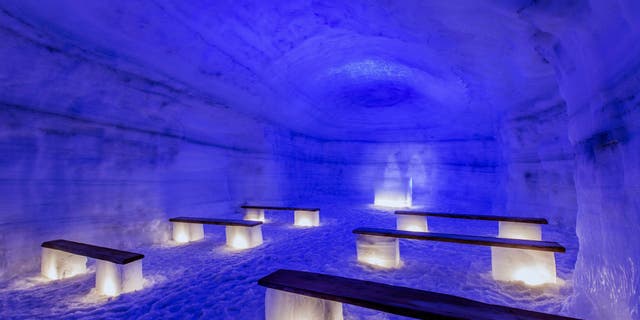 The Into The Glacier experience tours are the brainchild of two adventure tour operators in Iceland-- Baldvin Einarsson and Hallgrímur Örn Arngrímsson—who wanted to give visitors the feeling of being completely surrounded by ice, as well as allow viewers the chance to see breathtaking "blue ice"—the phenomenon where ice buried beneath the glacier surface appears in stunning shades of blue.
The process of building the cave started in 2010 and though it is mainly a tourist attraction, students and researchers at the University of Iceland will use the cave to measure periodic ice movements. The cave is half a mile long and, at its deepest point, is nearly a 1,000 feet below the surface of the glacier.
Tours through the glacier can take up to four hours but visitors who are appropriately dressed can also spend an additional hour enjoying light refreshments in a stunning setting. Deep within the glacier, LED lights guide the way through the twists and turns, that together run half a mile long. There are several intricately carved smaller caves and chambers-- even a wedding chapel that can be used for intimate "Frozen"-themed weddings. Other chambers can even be rented out for parties.
Touring the cave itself takes about two to three hours, but experiences can be booked as part of a day trip from Reykjavik. The glacier is accessible via a special glacier truck but for an all-encompassing view of the icy landscape, the tour guides recommend arriving by helicopter.
Tours of the Langjökull start at about $137 and go up to $2,050 for an exclusive all-access tour. The cave is officially open to all tourists June 1.