How to give the gift of travel and not spend much at all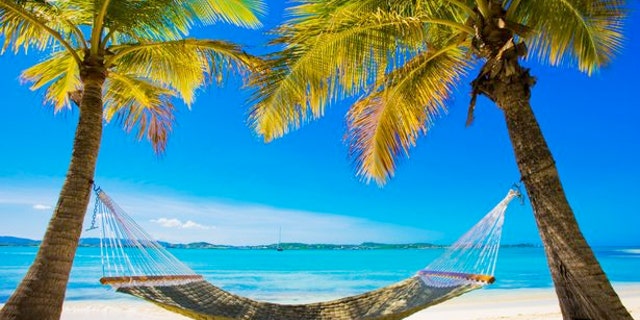 I love gadgets but they're not cheap gifts. A new iPad, for example, can set you back $499.
Here's a cheaper idea: The gift of travel. You can even join the trip and still get a bargain.
When to go
U.S. flights: The best time for cheap deals is wintertime. We're seeing fares as low as $39 and $49 one-way on Frontier and JetBlue respectively. If you're looking for beach time, the Caribbean tends to be pricey this time of year but Florida remains a bargain.
Europe flights: January deals are especially good. As of Dec. 8, Iceland-based Wow Air was offering flights from the U.S. to London for $199 one-way, to Paris from $206 one-way , while Norwegian Air advertised flights to Barcelona and Madrid for $235 one-way and deals to Oslo, Norway for a mere $143 one-way.
How to purchase travel
Shop online: Use an airfare search site to compare prices because no single airline always has the best deal. Then, find what you want and make the purchase but this will only work if you are absolutely certain of the gift recipient's desired destination and availability to travel. If there are any doubts, keep reading.
Buy a gift card: If the recipient is in a city served by a single airline, this could be an option and gift cards are available on most airline websites. However, you must be certain the airline goes to a destination your recipient would like to travel to.
Talk it over first (preferred): Give a box with a note inside explaining your intention, then talk it over with the recipient so you can plan the perfect itinerary.
When you're ready to buy
Don't use the phone; there's a fee for that, so shop online. If you have points/miles you can use, this might be a good time to use them. Don't don't transfer points, though; you'll likely get hit with a fee. If you have to cancel, it's typically a little easier to get points back.
Where to stay
If you want to keep all costs down on your gift of travel, stay with family or friends or look for modestly-priced chain hotels/motels. Consider Airbnb or one of its many competitors like Guesthouser (but as always, check out unfamiliar sites carefully; comments from others who've used the services can be invaluable). The truly adventurous may want to investigate Couchsurfing where you flop on someone's sofa for a pittance.