How to Beat the Lines at Walt Disney World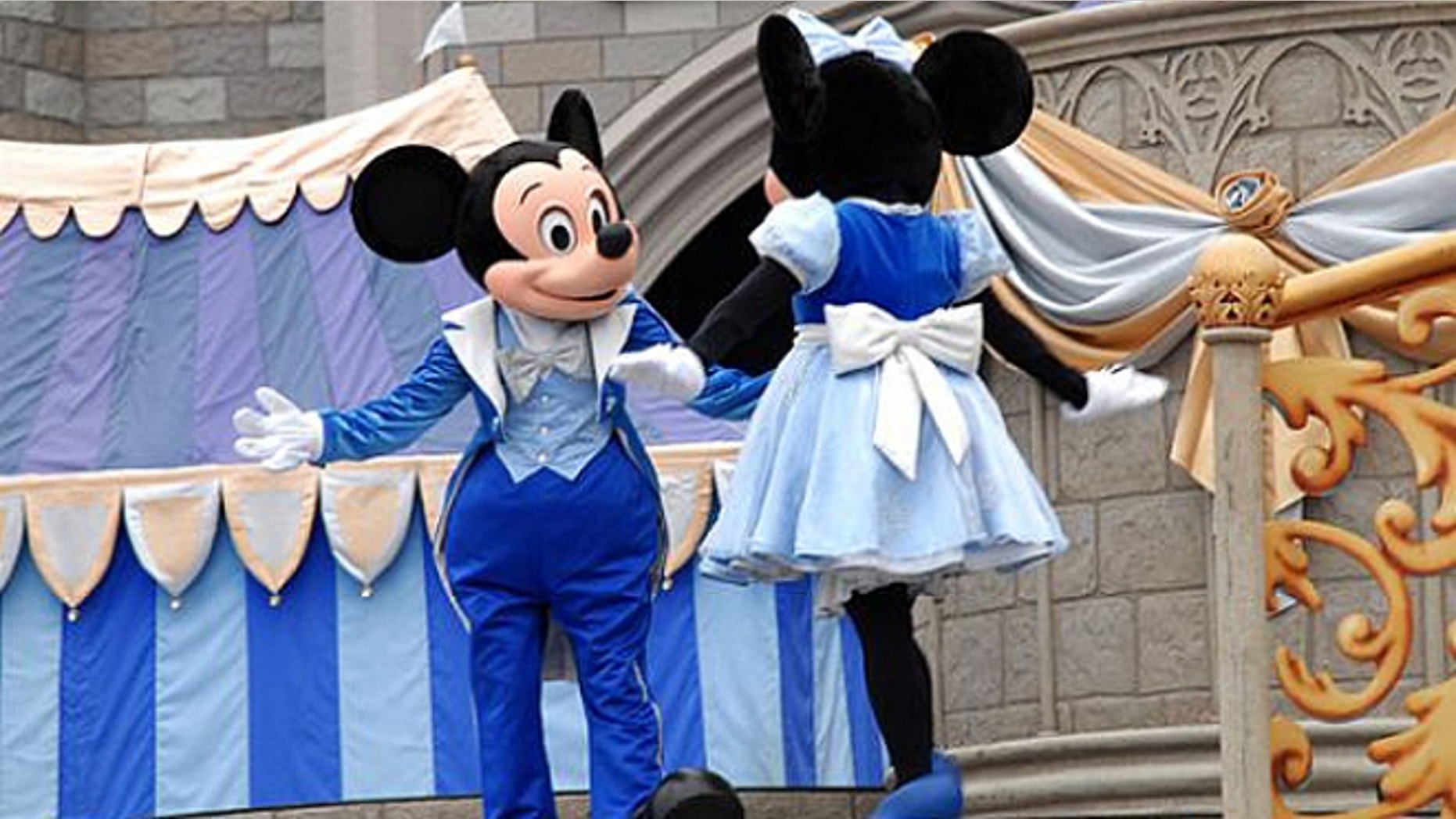 If you're heading to the Walt Disney World (WDW) theme parks in Orlando and want to make the most of your time there, hundreds of books have been written on the subject. And for what it's worth I've edited two of them and have visited the four major WDW parks – Magic Kingdom, EPCOT, Disney's Hollywood Studios, and Disney's Animal Kingdom -- many times. But compared to the know-how of some of the veteran park goers quoted herein, my expertise is, well, Mickey Mouse.
At the very least, let me explain FASTPASS, the free express pass available at some Disney rides and attractions.  If you show up at a ride and feel that the projected wait time for it is too long, that ride may also have a FASTPASS option. If it does and you want one, insert your plastic Disney admission card into a FASTPASS machine to get a paper ticket, which will indicate a one hour window between x and y times when you'll need to return to the ride. If your family wants to do that ride together, you'll each need your own FASTPASS, in which case it's most efficient if one person collects the whole family's admission cards and gets everyone's passes for that ride, taking care to wait until every last FASTPASS ticket spits out of the machine; many a FASTPASS has been inadvertently left behind.
FASTPASSES for popular rides can run out within the first hour or two of any given park's opening. When your FASTPASS time window opens, you can enter the ride's FASTPASS line queue and, along with other FASTPASS holders, board the ride before everyone else waiting in the regular line. Your FASTPASS ticket will also indicate at what time you can get your next FASTPASS. As for which FASTPASSES to get and when, as well as other strategies for beating the lines at Walt Disney World, mouse over these tips.
Game the FASTPASS system
Anyone can get a FASTPASS, but it takes knowledge of park geography and ride wait times to game the FASTPASS system. Matthew Mirandi suggests that if you "were to race into the [Magic Kingdom] as it opened, the best strategy is to get a FASTPASS somewhere local. At the Magic Kingdom, this would be at Space Mountain at Tomorrowland. Leave there and penetrate deeper into the park, and hit up say, Thunder Mountain Railroad. By the time you get off that ride, it will be your window for Space Mountain." Important to keep in mind, Mirandi says, is that you don't actually have to wait to use your FASTPASS before you get another – you just have to wait for the next window indicated on your ticket to open. "So before walking over to enjoy Space Mountain, get a fast pass for Splash Mountain. After the walk back to Tomorrowland, riding Space Mountain and stopping at a bathroom, your Splash Mountain ticket should be up and you can plan ahead to game a pass for Buzz Lightyear."
Click here to check out some Long-Lost Disneyland Rides
Mother of four and WDW guidebook author Krista Hull has a particular FASTPASS strategy for popular EPCOT ride Test Track. "Be at EPCOT when it opens, go left when the meandering crowd goes right, grab a FASTPASS immediately for Test Track, and then hop in the non-existent [regular line to ride Test Track] right away. We do this every time we go to EPCOT. Usually, the ride is deserted first thing and we can ride two or three times in a row without touching our FASTPASS before grabbing breakfast at Sunshine Seasons. Then we are ready to blow past the crowds and use our FASTPASS obtained earlier."Over at Disney's Hollywood Studios, Florida-resident Don Reilly points out that "Aerosmith and the Tower of Terror are located in the same area. FASTPASS one and hit the other. It is surprising how often there is a long line at one and a short line at the other."
Be lonely but happy on the single rider line
Doug Ingersoll, author of The Complete Idiot's Guide to Walt Disney World as well as the Walt Disney World Complete Travel Guide iPhone app, notes that "several of the thrill rides have single rider lines, and some are certainly not on the beaten track. They are different than the FASTPASS, and can get you to the front of the line even faster. You just have to be willing to ride solo." You'll find single rider lines at EPCOT's Test Track, Rock N Roller Coaster (Hollywood), and Expedition Everest (Animal Kingdom).
Swap your baby for a good place on line
Another way to experience a ride a lot faster than the rest of the line is to ask a ride attendant for a rider swap (aka baby swap) ticket. My wife and I used this strategy on my favorite WDW ride, EPCOT's Soarin'. While she watched our youngest child – who was too young and short to ride – I boarded Soarin' via a FASTPASS lane and upon exiting, I watched our youngest while my wife took my rider swap ticket and in turn used the FASTPASS lane to enjoy the ride. The attendant kept the ticket when my wife showed it, in the event we got it into our heads to use it again. A bonus was that our eldest child was permitted to ride with each of us during our turns. It pays to ask at every attraction if these swap tickets are available.
Don't wait in line to meet Every...Single...Character
What's the one thing more exasperating than wasting a half hour in line so a costumed Disney character can sign your child's autograph book? Waiting for a half hour right after that for another autograph. That's why you'll want to seek out the EPCOT Character Spot, in the Innoventions West building, as soon as you get to the park. You may wait for about half an hour in line, but the payoff is having your child get autograph and photo op time with up to seven characters -- Mickey, Minnie, Donald, Pluto, Goofy, and Chip 'n' Dale – usually within ten minutes. With this one-stop shopping completed, your kids may be willing to bypass those characters if they see them again elsewhere.
Know when it's off peak for meet and greets
Another way to minimize time-draining encounters is to seek out the characters at off times. Consider doing character greetings at Magic Kingdom's "Mickey's Toon Town at the Magic Kingdom during parades and fireworks to experience shorter lines," suggests Florida resident Tangela Walker-Craft. Another off-peak opportunity is when it rains -- and it will, at least once. If you're at the Magic Kingdom during a storm, says Florida resident Raffi Darrow, "as you enter and pass under the Main Street Walt Disney World Railroad station, you'll find the 'Exposition Hall' on your right, hosted by Kodak. We have found characters here waiting for the rain to stop as [other] families hurriedly exit the park."
Leaving, what a good idea
Parting can be not-so-sweet sorrow at the Magic Kingdom, especially if you stick around until it closes. If you do, says Holly Sullivant, "bypass the crowds trying to get on the main monorail back to the parking lot. Go to the left and get on the monorail headed towards Epcot and the resorts. There's barely any line and it drops you off at the same spot as the main monorail if you get off at the Epcot stop. It will save you at least half an hour wait."