Hottest (and best) tour guides for hire
Tour guides can make the difference between a good vacation and a great one. They get paid for their knowledge and people skills — not for walking the runways or posing for calendars. Still, there is no shortage of guides who could make a living on their good looks alone.
Here are some tour guides who are very easy on the eyes, but they earn every cent of their tips through hard work and dedication to their trade.
1. Sergio Sinesi, Austin Adventures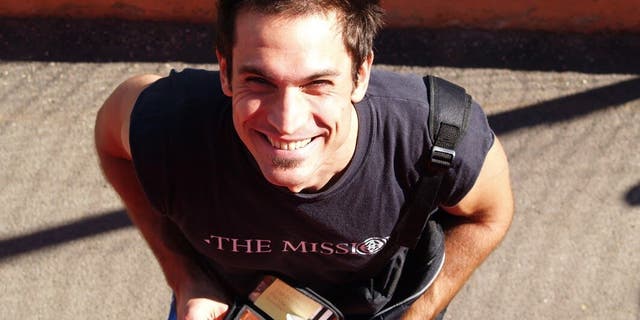 With a name like Sergio, sexy is almost a given. When he's not wearing spandex in a European bicycle race, Sinesi can be found in an Austin Adventures t-shirt guiding multisport vacations in Europe. His ubiquitous smile and Italian accent are alluring, but what make him even more attractive are his extracurricular skills. He's a certified massage therapist who specializes in Shiatsu, and he's a tech-savvy, part-time computer programmer.
2. Mary Collins, Carpe DC Food Tours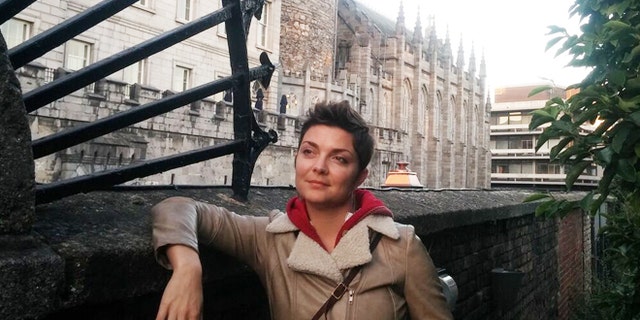 The focus is on food — tour participants get to taste dishes at six Washington restaurants — but Collins helps visitors appreciate the architecture, art, culture and history of the nation's capital, as well. Before she co-founded Carpe DC Food Tours, the former ballerina started her guiding career at James Madison's historic home and George Mason University, where she earned an MPA in nonprofit and international management. An avid traveler and advocate of "voluntourism," Collins donates a portion of each ticket sale to charities that put food on the table for D.C.'s neediest residents.
3. Brian Jump, REI Adventures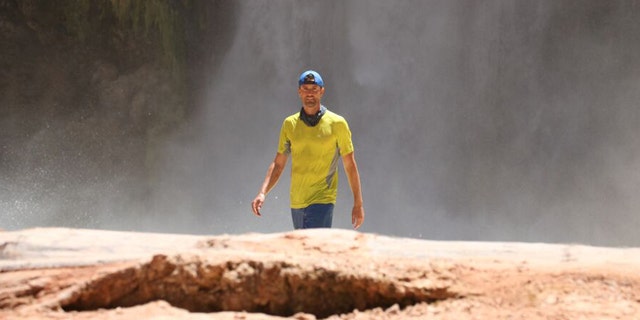 REI's 2014 Guide of the Year and one of Foothills Magazine's "Most Eligible Bachelors," Jump doesn't believe in a one-size-fits all approach. After 17 years of guiding, he's learned to pick up on cues that most people miss and to tailor trips to meet the needs and goals of each guest. A former competitive gymnast, Jump leverages his athletic prowess to help travelers accomplish feats of their own — whether summiting a peak in the Rockies or canyoneering in Bryce Canyon.
4. Derrell Ray Hartwick, North Little Rock Convention & Visitor's Bureau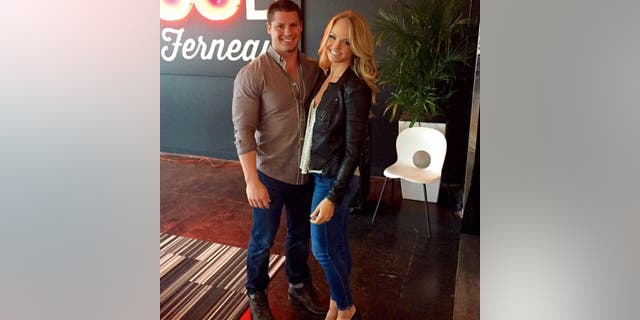 North Little Rock Convention & Visitor's Bureau
Hartwick's resume includes playing football and cheering at the University of Arkansas at Fayetteville and a third-place finish in the Mr. Arkansas bodybuilding competition. A charming overachiever, he gets his guests laughing as soon as he steps on the tour bus, and he uses his Southern hospitality to ensure that North Little Rock leaves a lasting impression. Fun and games aside, he says the most rewarding aspect of the job is introducing visitors to his city and surprising them with its underrated attractions.
5. Elyse Brandau, On Location Tours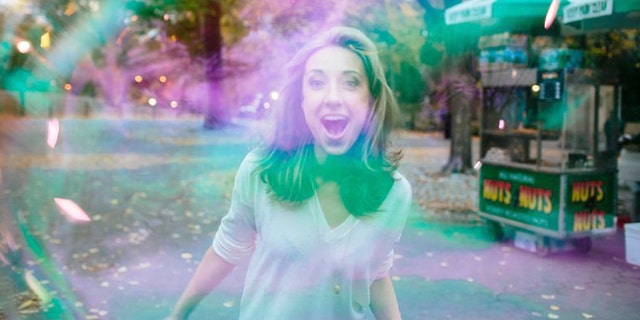 Giving "Sex and the City" and TV and movie tours is a lot like standup comedy, Brandau says. Yes, she has to be informative, but humor and timing are the key to making sure tourists have the time of their lives — especially in lousy weather or gridlock traffic. When she's not taking people behind the scenes in some of New York's most famous neighborhoods, Brandau is an actress. She performs sketch comedy and has appeared on TV shows like "Veep" and "The Mysteries of Laura."
6. Quinn Carson, Eat Sleep Surf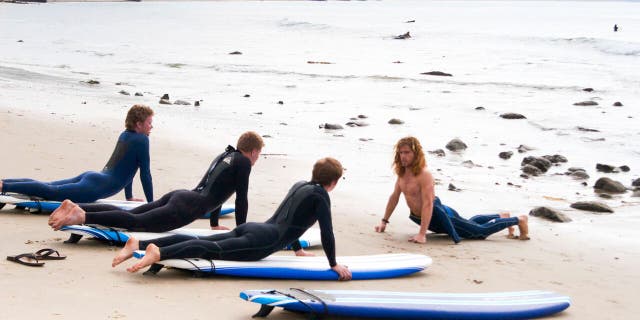 He may look like the poster child for Southern California surfers, but behind the tanned and toned exterior Carson is a sensitive guy who believes each traveler should "arrive a visitor, leave a local." In addition to leading surfing day trips, Carson guides overnight trips that include two-hour surfing lessons, hiking in the Santa Monica Mountains and dinner by the campfire, where he prepares carne asada. He says a good tour guide must have lots of patience, above-average listening skills and an unwavering passion for this line of work.
7. Dylan Reynolds, Ride & Seek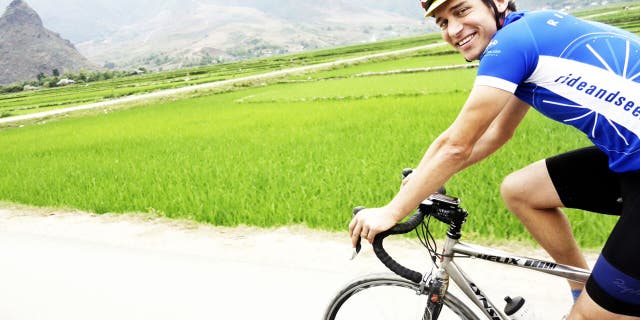 In his 17 years of guiding, Dylan Reynolds has led more than 100 different tours in Africa, Asia and Europe, and he has also been a ski instructor in the French Alps. Before cofounding Ride & Seek, he earned a bachelor's degree in history and politics and a master's in international development, played professional squash in Italy and coached squash at Harvard.
8. Kelsey Tonner, Be a Better Guide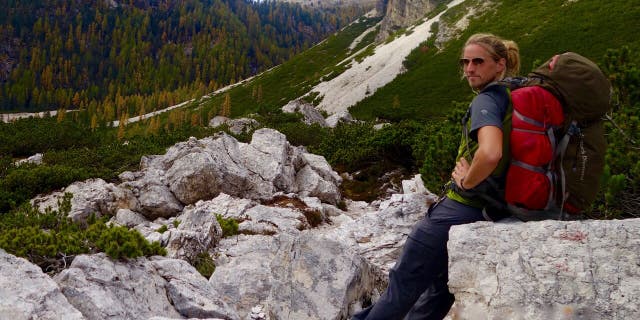 He's a lover, not a fighter, but Backroads guide Kelsey Tonner did beat out more than a thousand nominees to become one of eight finalists for the 2015 World Guide Awards. Not one to work in a cubicle, he has guided in more than 15 countries, including his native Canada, where one of his favorite jobs was leading dog-sledding tours. These days Tonner can be found coaching and mentoring guides all over the world at Be a Better Guide — a project he founded to share best practices among the guiding community.
9. Tiprin Lujan, Intrepid Travel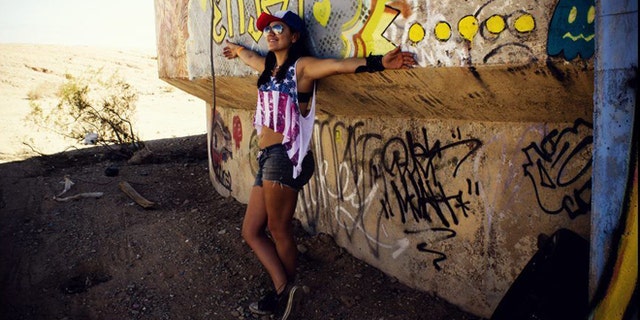 Leading a three-week-long coast-to-coast camping trip is a large undertaking — unless your name is Tiprin Lujan. Before deciding to pursue her dream of being an adventure travel guide, Lujan was a diesel mechanic who worked on school buses, semi-trucks and fire engines. "Tippy" never ceases to amaze — whether it's surprising guests with a watermelon she has discreetly carried up a mountain or introducing them to the two-step in a Texas dance hall.