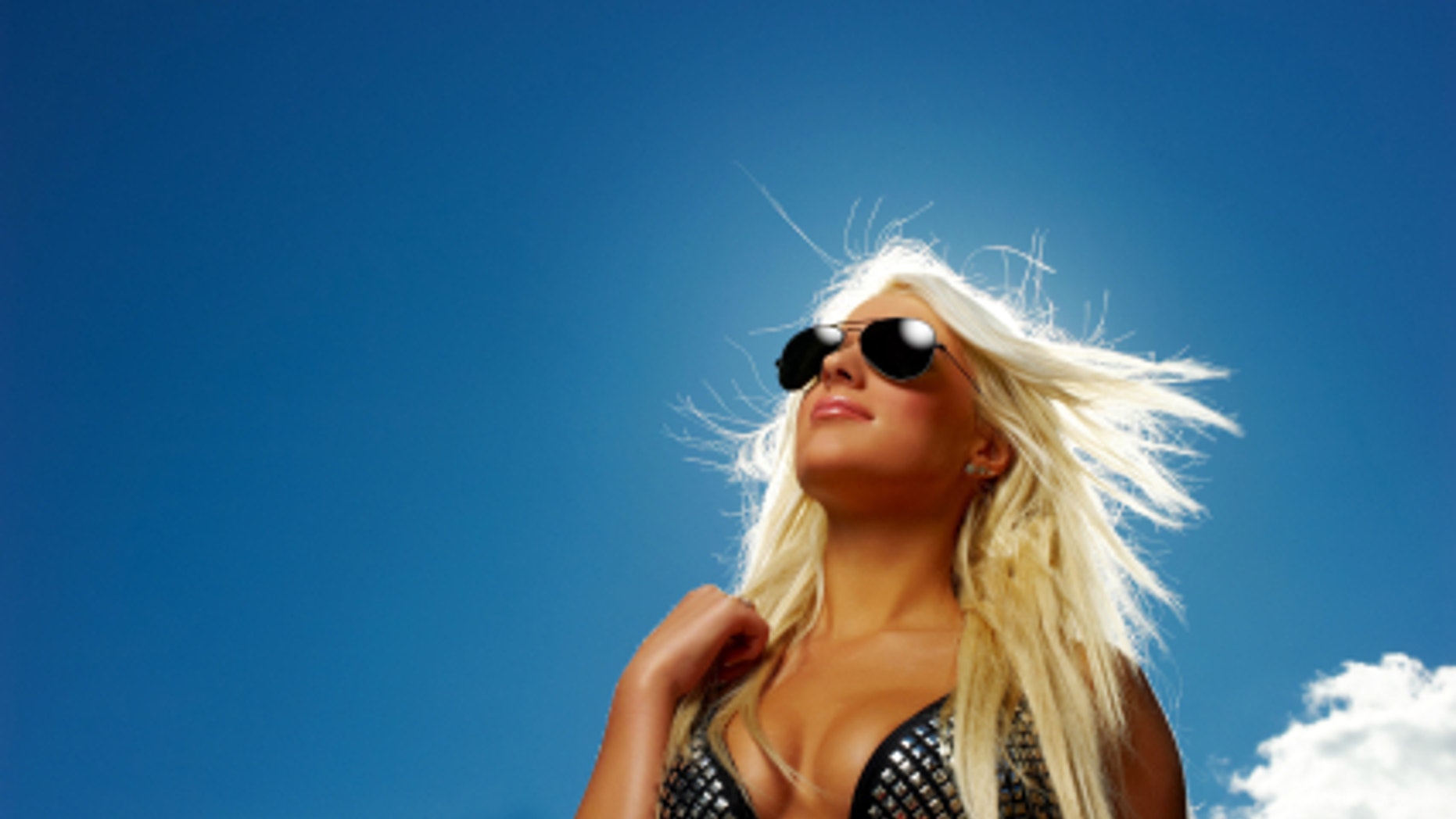 On Groundhog Day, Punxsutawney Phil didn't see his shadow, setting in motion speculation that the next six weeks of winter will be mild as we ramp up toward the first day of spring on March 20. Whether you think winter's fading, escalating, or never ending, one thing is certain: spring is coming, and there's nothing you can do about it. And since that's the case, I picked the brains of six travel industry experts to determine where the travel deals and value destinations are this spring.
Watch these airlines and cities for flyaway deals
Good news is on the horizon for the New York-area airports, according to Jeff Pecor, senior communications director at Yapta.com, who says there "will definitely be rock bottom prices on flights originating out of JFK, La Guardia, and Newark Liberty this spring, since "Southwest Airlines will begin flying out of Newark on March 27th -- in addition to existing flights offered out of La Guardia -- and will have a significant pricing influence on competitors such as Delta, Continental, American, and JetBlue." He adds that "travelers should expect to find a deal on spring flights to Chicago, Denver, Houston, and Phoenix as these are all routes that Southwest will fly out of Newark." With Southwest horning in on Newark, competing airlines' prices to New Orleans, the west coast, and Las Vegas may also drop, says Justin Soffer, vice president and general manager of Fly.com, who adds that already reasonable "Las Vegas fares will continue to be low going into the spring and early summer due to a combination of seasonal drop-off and historically low demand."
Pecor also notes that with Southwest's acquisition of AirTran, slated to happen during the first half of 2011, "JetBlue will have to compete harder for the economy traveler. AirTran and JetBlue already have a number of competing routes -- such as Boston to San Juan -- that will only become more hotly contested in the coming weeks and months as Southwest-AirTran flexes its pricing muscle. Again, with increased competition come more opportunities for travelers to save. Look for JetBlue to dig its heels in this year and offer spring travelers some nice sale prices and earn some customer loyalty points."
Also watch Spirit Airlines, suggests Airfarewatchdog founder George Hobica. While the carrier is "reviled because of its cabin bag fees, it has some of the most amazing airfares," he says, noting that if you sign up for Spirit's $9 Fare Club – which requires a $59.95 annual membership fee –"almost every week they have a $35 or $50 off coupon," and while there are additional fees, the overall savings are substantial. One strategy for gaming Spirit as well as other airlines is to try to book on a Tuesday or Wednesday, as "that's when the best deals are," but that said, you also have to watch Fridays -- I spoke to Hobica on a Friday, when a round-trip Spirit fare to Vegas was $168, which he said was much higher on Tuesday of the same week. "Any minute there could be a wacky, wacky sale," Hobica says. "The best deals are often on the airlines' own Web sites."
Price out hotels carefully
The first step to spotting a spring hotel deal is knowing the average room rate you'll need to beat, suggests Genevieve Shaw Brown, senior editor at Travelocity, who says "the average daily rate (ADR) on domestic hotels this spring is $169. Places with spring ADR below the average include Las Vegas, Orlando, San Francisco, Los Angeles, Tampa /St. Petersburg, and San Diego. These destinations should be considered great values for spring." Likewise, with the ADR on overseas hotels coming in at $197, "international destinations coming in below the average are Hong Kong, Tokyo, Melbourne, and Sydney." Brown adds that Travelocity's primary spring sale is happening right now, with many hotels offering 30 percent off stays from February through June."
Both Brown and Hobica point to the potential savings gained from booking a hotel and airfare together as a package – "hotels are more likely to lower their rates in vacation packages than they are their stand-alone rates," Brown says, and at sites like Travelocity as well as other online travel agencies (OTAs) like Expedia or lastminute.com, Hobica says in some cases the combined cost of "airfare and hotel is about the price of a last-minute airfare alone," on top of which he says the OTAs often offer promo codes that can be applied to already reasonably-priced packages.
However, while an airfare-hotel bundle "can save you a lot of money, sometimes it doesn't," says Anne Banas, executive editor at SmarterTravel, noting that to create their packages, OTAs are "pulling together components they are already selling," and you should be able to price out each of those elements individually. Also, if you're shopping on a hotel's Web site and notice room packages -- specials aimed at couples, families, spa and golf lovers, and virtually every other constituency -- ask yourself if the extras included have any face value or actual value to you. "Hotel packages throw in a lot of extras," says Banas, so find out what they cost and bear in mind that however appealing some package extras may appear you can, for instance, "always buy your own bottle of champagne," says Banas.
Watch these destinations for deals
Caribbean and Mexico. "It's an old, well-known fact that the price of travel to the Caribbean and Mexico can take a big drop in late spring as the winter demand for warm beaches and sunshine begins to decline," Pecor says. "Every year, around mid-April, hotel rates and flights to a number of Mexican and Caribbean destinations take a nose dive. Jamaica is one such destination that should be on the radar for frugal travelers." Adds Brown, "the U.S.V.I., Bahamas, and the Dominican Republic have the lowest average prices" during the spring.
Europe. Airfares to Europe are historically high in spring, but Soffer points out that "we saw quite a few good Europe fares for fall travel popping up in late April and early May. Travelers looking for deals to Europe should look for similar price drops this year." TripAdvisor Flights director Allison Danziger notes that on her site she's "seeing round-trip airfares from the U.S. for under $600 in March and April to great European destinations like London, Paris, Milan, Brussels, and Dublin, which are certainly lower than we expect to see during the summer season. Banas adds that she's been recently monitoring good deals from the U.S. to Spain and that travelers will also want to keep an eye out for promotional airfares to Iceland, as  "this year Delta will start flying to Iceland" and will be the "first U.S. carrier flying into Reykjavik." Likewise, look to Iceland Air for some good values, Banas says, as the carrier's partnerships with Iceland hotels has historically yielded some excellent air and hotel packages.
Florida. "For travelers looking to take off soon," Soffer says, "there are still quite a few good fares to be had to Florida for pre-Spring Break dates, through roughly March 13."
Greek Islands. Spring's a great shoulder season and a time for potential values "for some of the best summer destinations, like the Greek islands," Danziger says. You may not have a week of beach weather, but you will likely be warm."
Hawaii. The islands have seen their "share of unadvertised cuts over the last few months that we would expect to continue," says Soffer. "This is primarily happening in hub markets like Chicago, Dallas, New York, Houston, Phoenix, and Denver. Competition in these cities has been strong, with some airlines offering one-stop fares often at half the price of the nonstop offering," adding that "routes that normally sell for $850-$1,000 nonstop have been popping up with regularity around $450 with a stop."