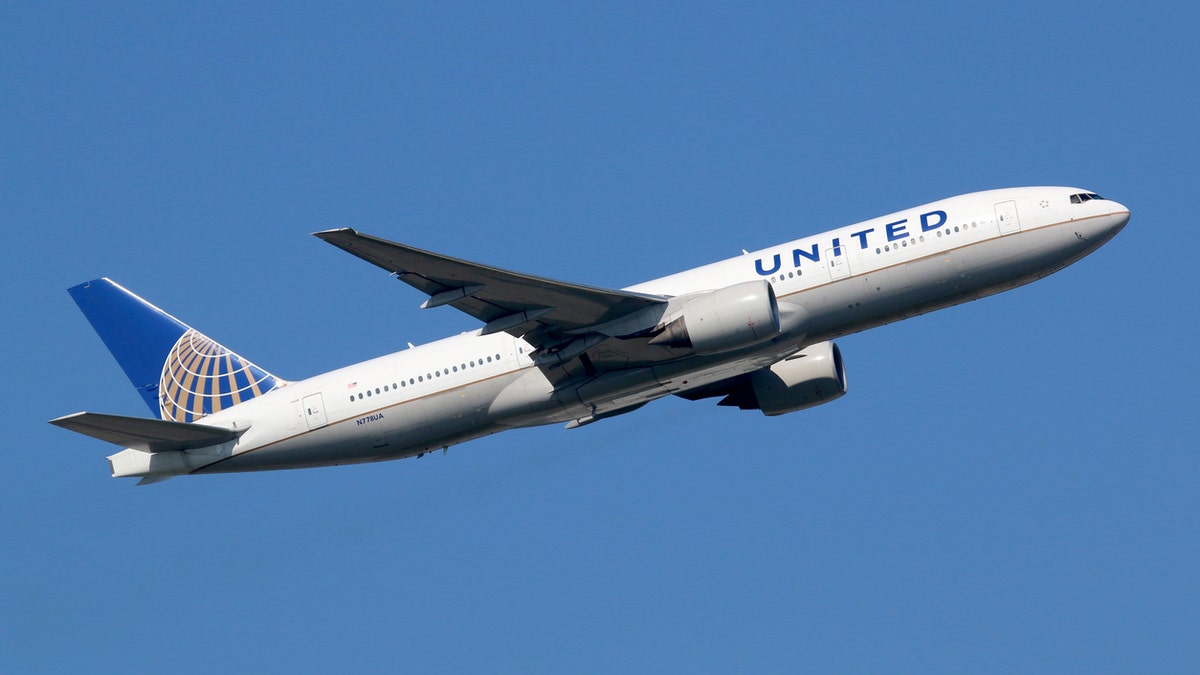 A man accused of molesting a woman on a United Airlines flight in July 2016 has been fired from his position as a commercial pilot at FedEx.
A drunk Monte Wedl was onboard a United flight from Hong Kong to San Francisco when he allegedly told a flight attendant he was "horny" before inappropriately touching passenger Anne Dowling sitting beside him, court documents say.
UNITED AIRLINES CEILING PANEL FALLS ON PASSENGER WHEN PLANE LANDS IN WASHINGTON
Dowling was scheduled to fly in economy class, but when boarding United upgraded her to business class, where she sat next to Wedl, 47.
According to the lawsuit Dowling filed last week, Wedl was served "at least three to four vodka sodas," which he drank along with the sleep drug Ambien.
Wedl allegedly got out of his seat at one point during the flight to tell crew member Eva Yu that he "missed his wife" and that he was "horny," the suit says.
Yu had the man return to his seat – which he did – but once he was seated, Dowling claims Wedl placed his "hand on the back of her leg near her buttock."
She "removed his hand and fell back asleep," the lawsuit states, before waking up again to Wedl "rubbing her thigh, grabbing her butt, and attempting to reach into her pants."
Dowling said she "cried 'stop' and he withdrew his hand from her body."
Dowling alleges she asked Wedl what he was doing, but he only "creepily smiled at her in response."
At another point during the flight, the lawsuit claims Wedl "forced his hand between Dowling's body and her own hand. He then firmly began rubbing her vagina through her clothes," while "rapidly masturbating underneath his blanket."
Dowling asked him to stop and then reported the incident to a flight attendant. She asked to be moved, but according to the suit, the United crew member told her there were no open seats and suggested she talk to her assailant instead.
Eventually a purser moved Dowling to another seat, but in the same row.
Once she landed, Dowling reported the incident to United, San Francisco police and the FBI. A criminal complaint was filed against Wedl in December 2016 in the U.S. District Court for the Northern District of California, but he was acquitted of all charges in June 2017.
FOLLOW US ON FACEBOOK FOR MORE FOX LIFESTYLE NEWS
Dowling is seeking $75,000 in damages from both the airline and Wedl, claiming she suffers from PTSD, and other psychological conditions because of the July 2016 incident.
She also insists United "took absolutely no precautionary measures" to prevent the attack and served Wedl "excessive alcohol" while on the flight.
United refused to comment on the case "because of pending litigation," but told Fox News, "Safety is our top priority and we're always looking for more we can do to ensure the safety and security of the hundreds of thousands of people who fly United every day."
Meanwhile, representatives for FedEx offered Fox News the following statement, confirming that Wedl's employment has since been terminated.
"Wedl has not flown for the company since we were first made aware of these allegations. He is no longer an employee," a spokesperson said.
While FedEx wouldn't say when Wedl was fired, his LinkedIn page shows he was employed by the company for over 16 years and left in May 2018.