Hazmat crew called to Disneyland after geese poop on guests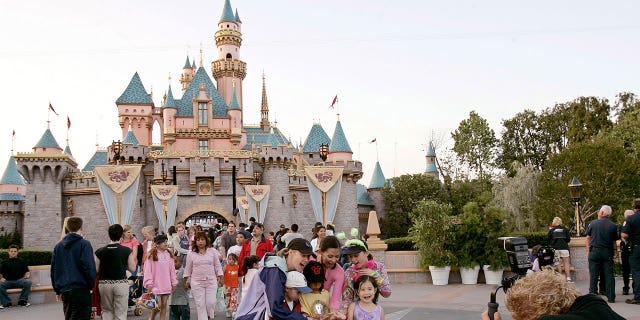 NEWYou can now listen to Fox News articles!
Disneyland wasn't so magical for a group of unsuspecting park-goers visiting the park Friday.
A strange incident occurred at the Anaheim, Calif. theme park when a flock of geese flying overhead pooped on 11 adults and six children near the Sleeping Beauty Castle, The Orange County Register reports.
Local police were called in response to the incident along with a hazmat crew. After assessing the situation, the Anaheim Police Department tweeted that "no crime occurred."
WALT DISNEY'S ORIGINAL DISNEYLAND MAP COULD SELL FOR $1 MILLION
Guests were allowed to clean up in private restrooms and given a change of clothes before returning to the park.
Officials assured everyone that no one was hurt and all guests involved were "happy and healthy."
Disneyland did not immediately respond to request for comment.
The unusual event provided the internet with the perfect opportunity for ample jokes, and they're exactly what you'd expect from Twitter.
FOLLOW US ON FACEBOOK FOR MORE FOX LIFESTYLE NEWS
Next time you visit the Happiest Place on Earth, consider wearing one of those plastic ponchos.