Gelato University Offers Graduates the Sweet Life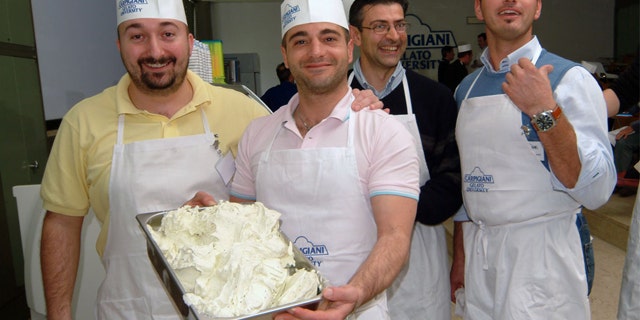 ANZOLA DELL'EMILIA, Italy – The gelato is going global.
The renowned Italian ice cream has its own "university" that is attracting thousands of would-be gelatieri drawn by the allure of serving a product that people love to eat coupled with the economic benefits of running a gelato business.
Leonardo Scacchetti dreams of turning his café here to outside management so he can open a gelato store in Singapore. Jose Manuel Serrano has put his job as a boat designer in Alicante, Spain, on hold to learn the tricks of making and selling soft yogurt ice cream. And six months after receiving a degree in communications, 25-year-old Vanessa Zorio, has turned her back on Italy's stagnant job market to open a gelateria in Mexico.
They were among the 30 people who enrolled for a weeklong course last month at Carpigiani Gelato University, a school for aspiring ice-cream makers founded in 2003. More than half the November intake came from outside Italy, some from as far as South America. There are courses nearly every week and up to 40 students will usually attend three courses in a row.
With high general interest in organic, locally produced and healthy food, Italian gelato strikes some people as something of a culinary panacea: It's cheap to make, tastes great and comes with fewer calories than the competition—mass-produced ice cream that generally includes ingredients to promote a longer shelf life.