'Game of Thrones'-themed Ice Hotel features White Walkers, 'Hall of Faces'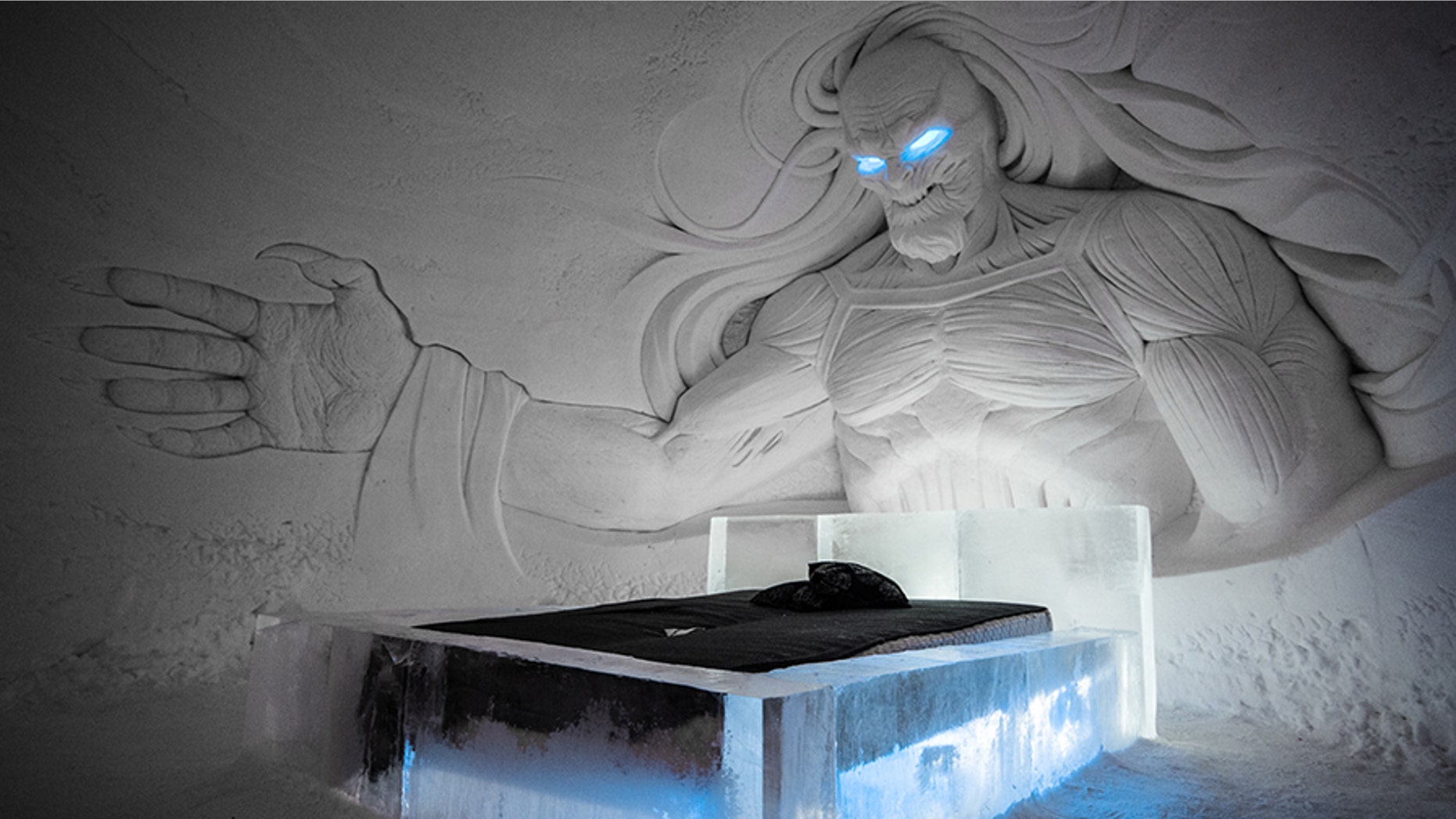 Good news for "Game of Thrones" fans who enjoy freezing their butts off: You can now book a stay at a frigid "Ice Hotel" that even a hardened wildling from the Frostfangs might find a little too chilly.
The Lapland Hotels SnowVillage, which is erected each year out of ice and snow in Kittilä, Finland, has partnered with HBO Nordic to give this year's structure a distinct "Game of Thrones" theme, including rooms that feature White Walkers and a Braavosi-style "Hall of Faces" carved into the walls.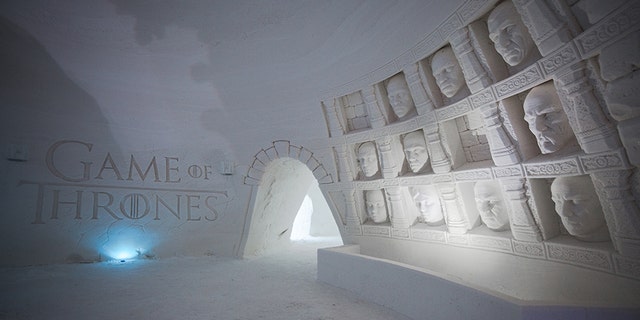 CALIFORNIA HOTEL OFFERS PUPPY CUDDLES ON DEMAND
This year's SnowVillage also features a map of Westeros carved out of snow, a dragon-shaped slide, and an Ice Throne made to look like the Iron Throne from the series, complete with a sculpture of "The Mountain" standing guard nearby.
The entire structure took only a month to build, according to Conde Nast Traveler, and was constructed by artisans and builders from Russia, Ukraine, Poland and Latvia.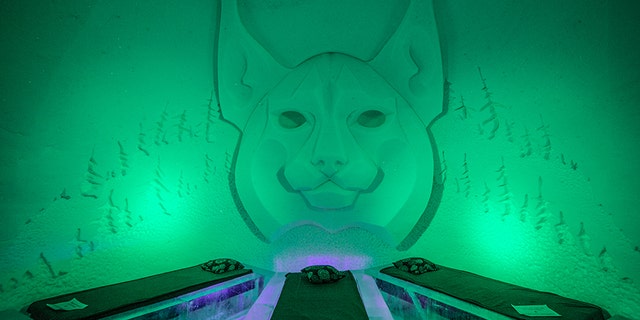 The hotel itself features 24 rooms, each with a different snowy sculpture protruding from the walls. There's also an "ice theater" and an "ice chapel" on site, for anyone looking to watch a "making of" documentary about the hotel, or plan a wedding, respectively.
HOTEL CLEANING CREWS IN CHINA CAUGHT USING TOILET BRUSH TO CLEAN DRINKWARE
Rooms at the SnowVillage start at around $200 per night, but Lapland Hotels doesn't suggest booking more than a single night: At just 23 degrees F, the "igloo" hotel is only suitable for short stays, and Lapland Hotels operates warmer lodgings nearby for those looking to pay a visit.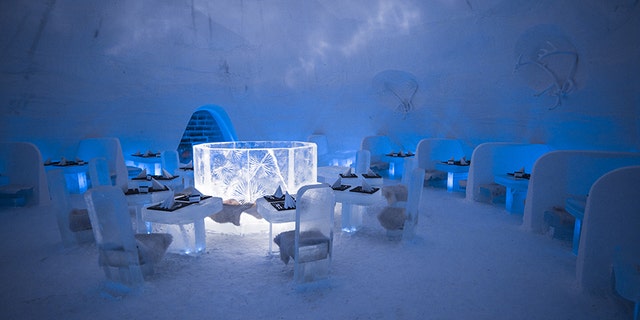 Fans can also purchase $18 passes simply to tour the "Thrones"-themed village, and additional activities — like reindeer rides or snowmobile trips, or dinner and drinks in the on-site "Ice Restaurant" or "Ice Bar" — are also offered.
FOLLOW US ON FACEBOOK FOR MORE FOX LIFESTYLE NEWS
The Lapland Hotels SnowVillage is open through April 2018, so long as an ice dragon isn't dredged from the bottom of the sea and ordered to destroy it.