'Flamingo selfies' aren't good for the flamingos, claim tourists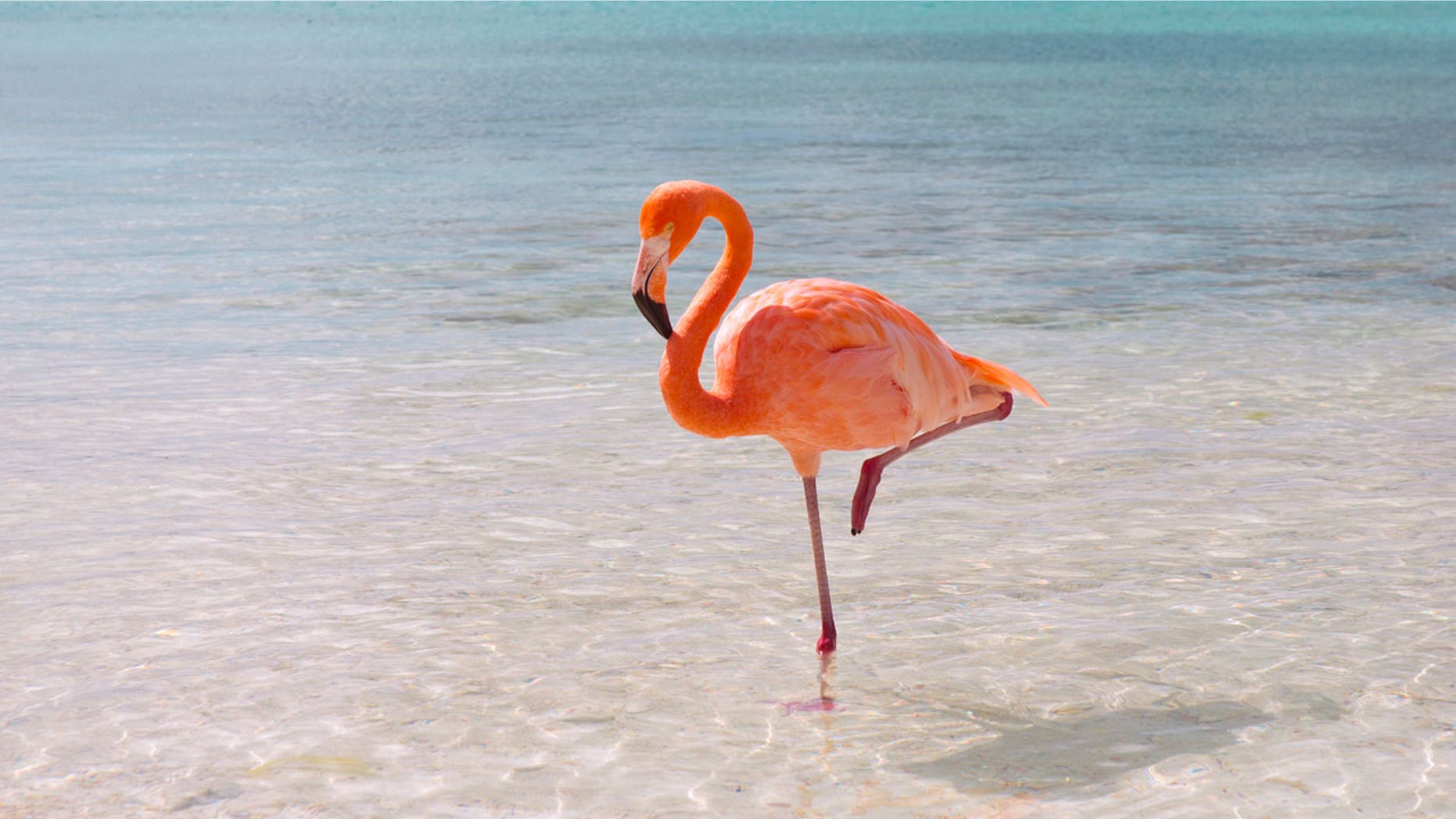 Until very recently, the swimming pigs of the Bahamas have been the Instagram stars of the Caribbean.
But this year, another animal has come to claim the mantle: the pink flamingos of Aruba.
The exotic birds populate Renaissance Island — a private island that is owned by the five-star Renaissance Resort And Casino nearby.
Curious guests of the hotel have been sharing pictures of themselves paddling with the pink birds on social media, and even feeding them snacks.
THE FAMOUS SWIMMING PIGS OF THE BAHAMAS ARE DYING
The establishment also sells sightseeing trips for tourists from other hotels for $99 per person, which gets them get a boat ride to the island, as well as lunch and a drink in low season.
However, many beach-goers claim the birds are actually being kept on the island by the hotel.
Many believe that the flamingos have had their wings clipped, which would explain why the birds don't migrate like the animal usually does.
They suggest instead that tourists who want to see wild flamingos should instead travel to the Caribbean island of Bonaire.
FOLLOW US ON FACEBOOK FOR MORE FOX LIFESTYLE NEWS
While the birds on Bonaire are not tame like those on Renaissance, they are at least able to fly away at will.
One TripAdvisor user named JohhnyTram said on the reviews site that "Flamingos roam freely on Bonaire and you can drive along the beach road and see hundreds of them in a natural habitat."
Sun Online has contacted Renaissance Hotel for a comment.