Fitch Downgrades Outlook to 'Negative' on 3 Major Airports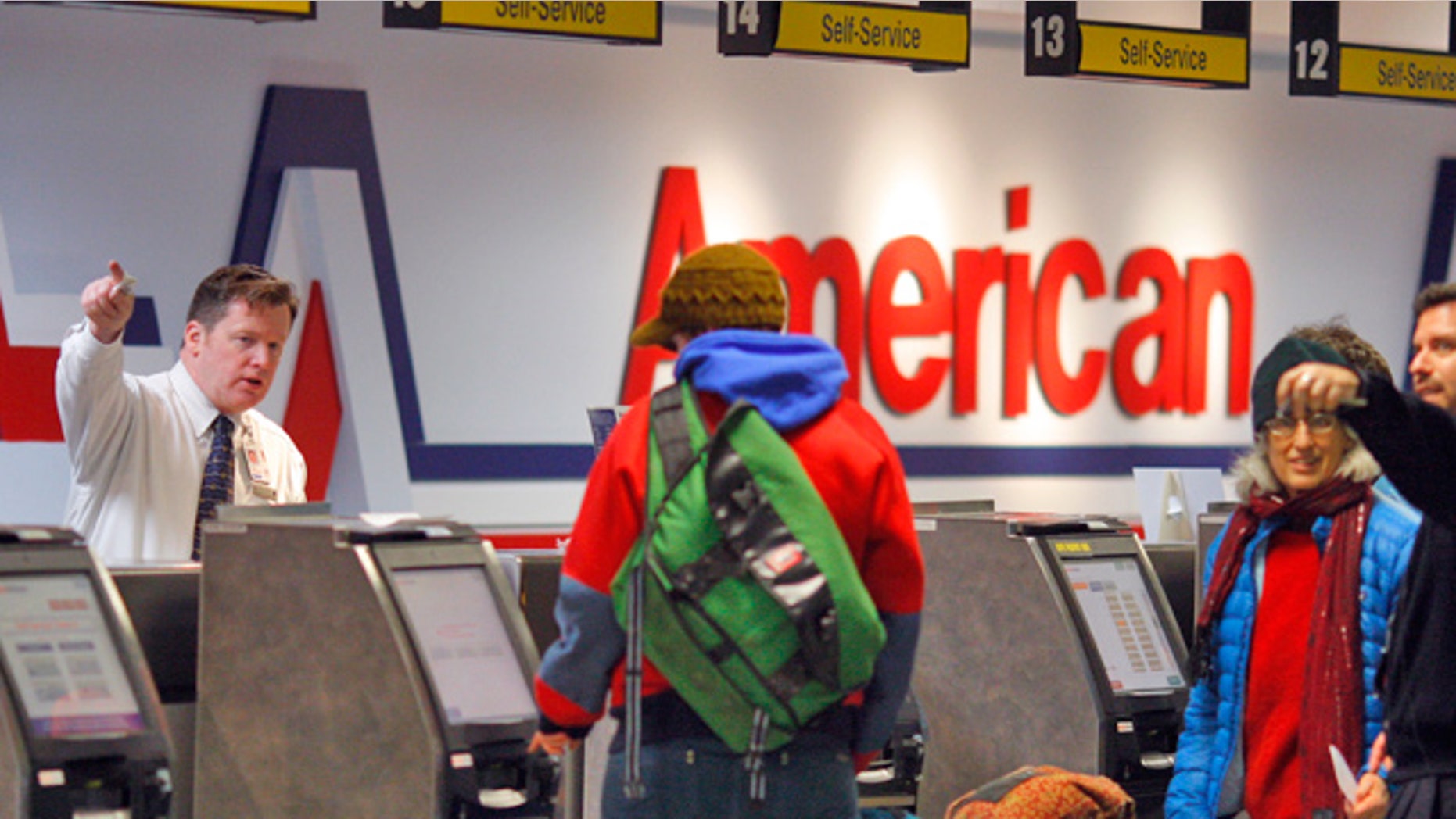 Closing out a turbulent week in the aviation industry, Fitch Ratings revised to negative on Friday its outlook on three popular U.S. airports, saying their revenue streams will inevitably be hit once AMR's (NYSE:AMR) American Airlines starts shedding assets.
Some of the bankrupt airline's major hubs, including Dallas Fort-Worth International Airport, Miami International and Chicago's O'Hare, could lose traffic if American were to cut back on flights, Fitch says.
[pullquote]
"It will be noticeable because of the size of AMR," said Kate Kanni, executive director of Flyersrights.org. "And it will create a ripple effect throughout the system."
Those airports with "inadequate liquid reserves" that rely on American's scheduling decisions may eventually start to reel from the bankruptcy if AMR chooses to reject certain airport contracts through renegotiations, leading to "considerable operational changes," Fitch notes.
[summary]
"Any reduction in slotting fees at their hubs would have a huge impact on the airports, and that will trickle down to the passengers," Kanni said.
However, Bob Herbst, an independent airline analyst and founder of AmericanFinancials.com, said Fitch's bleak outlook is "probably, long-term, a big overreaction."
"I disagree with people saying American is going to pull out of a bunch of cities and pullback, especially in their focus cities and cornerstone cities," Herbst said. American is "going to go out there to be competitive, their costs are going to go way down."
The airline has $4.1 billion in unrestricted cash and short-term investments that it plans to use to fund its bankruptcy proceedings and make sure the "supply of goods and services" is uninterrupted, and Herbst predicts some of that money will be used to expand in its major hubs.
"They don't want to burn any bridges in the long term," he said.  They are going to want to "expand into and out of these airports to hold their ground."
Herbst forecasts American will be able to cut $1 billion alone in labor costs and another $1 billion in fuel costs when deliveries start next year for its modern, more fuel-efficient fleet. That $2 billion in savings will help it catch two bigger rivals UnitedContinental (NYSE:YAL) and Delta (NYSE:DAL), he said.
Other cost cutting initiatives will likely impact the less profitable routes of American's regional affiliate American Eagle, he said.
American's operations are expected to run at near normal levels for some time, meaning the 240,000 passengers that fly on American Airlines everyday won't really see any impact from the bankruptcy proceedings.
Airports, too, will probably continue to receive payments from American "on a timely basis for the near term." Fitch said, and will likely not be impacted from the proceedings for some time.
It is worth noting that Standard and Poor's and Fitch both affirmed the ratings of all the major American Airlines hub airports, Fitch just lowered its outlook.
However, AMR, which filed for Chapter 11 on Monday, is expected to shed some of its more unprofitable jets and routes through its court-supervised reorganization, and the downgraded airports derive a majority of their traffic from American.
At DFW, for example, American Eagle and American Airlines accounted for 85% of its 28 million total enplanements in 2011.
Fitch notes that DFW has a favorable geographic location to support its standing as a Midwestern transportation hub, however the airport may have to postpone its $2.1 billion terminal development project if American's passenger traffic declines 10% from fiscal 2010 levels by the time designs are complete. As of Tuesday, DFW said all projects remain on track.
In a statement released on Tuesday, DFW International CEO Jeff Fegan said operations are "business as usual" at the airport, and passenger levels and airport revenues will "remain strong even during the American Airlines reorganization proceedings."
"We will be carefully monitoring the situation as it works its way through the process, and we have the ability to manage operations to fluctuating demands," Fegan said.
Despite the potential for a significant debt burden coupled with lower traffic that may force DFW to scale back operations, Fitch notes that airline carriers only consist of about 35% of total airport revenue, and the Dallas hub maintains solid liquidity reserve of $765 million.
Both Miami and O'Hare rely less on American, with AMR's subsidiaries accounting for 68% and 36%, respectively, of those airport's total enplanements this year.
Miami, though, which recently finished a $5 billion terminal project, and is a major hub for   AMR's Latin American destinations, has seen debt skyrocket 30% over the last few years, increasing its risk-exposure to potential AMR cuts.
Still, the Florida-based airport called Fitch's outlook cut "overly cautious," noting it is "well positioned" with regard to the bankruptcy and has the strength of the Latin American market, which it said was American Airline's only profitable region.
O'Hare, meanwhile, gets 50% of its total traffic from connections, which is shared 15% by American and 35% by UnitedContinental. While that partially mitigates the risk of a loss of American's service, the airport is working through a major $3 billion renovation, and its debt service costs are expected to rise by more than 50% in the next five years.
While it's unlikely, Kanni notes the worst case scenario for these heavily exposed airports would be a shut down or consolidation of certain terminals in order to remain profitable. It's more likely, though, they'll face just a minor slowdown, if at all, according to Herbst.