Fire breaks out at Arizona water park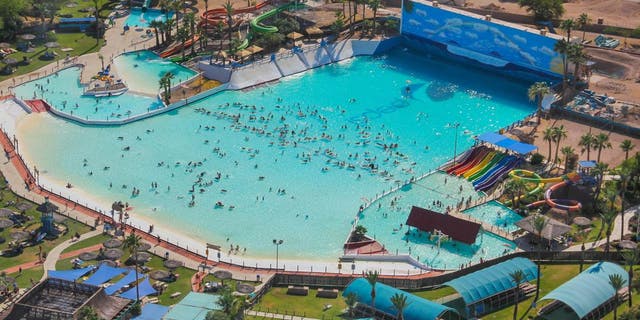 NEWYou can now listen to Fox News articles!
It's the last place you'd expect to find flames.
But firefighters were called to Big Surf water park in Tempe, Ariz. to battle a first-alarm fire that broke out Tuesday night, reports The Republic.
According to officials on the scene, a fire consumed the roof of a men's bath house, described as a tiki hut-style building set apart from other park structures.
It took firefighters just under an hour to suppress the blaze.
When the fire broke out, a class was being taught inside the park, said Mitch Bycura, a Tempe Fire Department spokesman, but no injuries were reported. None of the water slides or attractions were damaged by flames or smoke and the park will reopen again this weekend.
The cause of the fire was not immediately apparent but the park is investigating the incident.