Family traveling with infant twins hands out candy, ear plugs on plane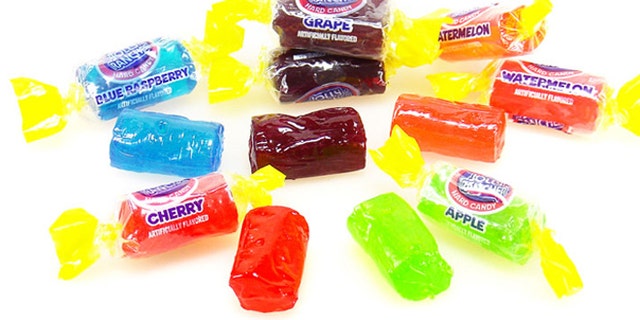 Parents flying with small children know how important it is to have an arsenal of toys and other goodies to keep your kids occupied. But one couple is apparently winning kudos from their fellow passengers for packing some treats for the neighbors too.
Parents of 14-week-old twin boys reportedly handed out bags of candy and ear plugs to fellow passengers on their cross-country flight from San Francisco in an effort to preemptively win over hearts and minds in case the infants threw in-flight tantrums, according to the Daily Mail.
Inside the bag, which had Jolly Ranchers and other candy, had a note which read: "We're twin baby boys on our first flight and we're only 14 weeks old! We'll try to be on our best behavior, but we'd like to apologize in advance just in case we lose our cool, get scared or our ears hurt. Our mom and dad (AKA our portable milk machine and our diaper changer) have ear plugs available if you need them."
Passenger Andrew Merritt, who was the happy recipient of one of the goodie bags, posted his experience on the social network site Reddit. "The parents were fantastic and the kids were better than would be expected. Mom was super nervous and obviously very tired, but still extremely nice to everyone around her. Not a mean or frustrated word from dad either," Merritt wrote.
Reaction to the Reddit post has ranged from praise for "considerate" parents, to anger that they were overly apologetic and felt it necessary to bribe people. "Kids cry," read one post. "That's life. Cope."