'Extremely drunk' EasyJet passenger tried to bite police and 'urinated on himself,' says prosecutor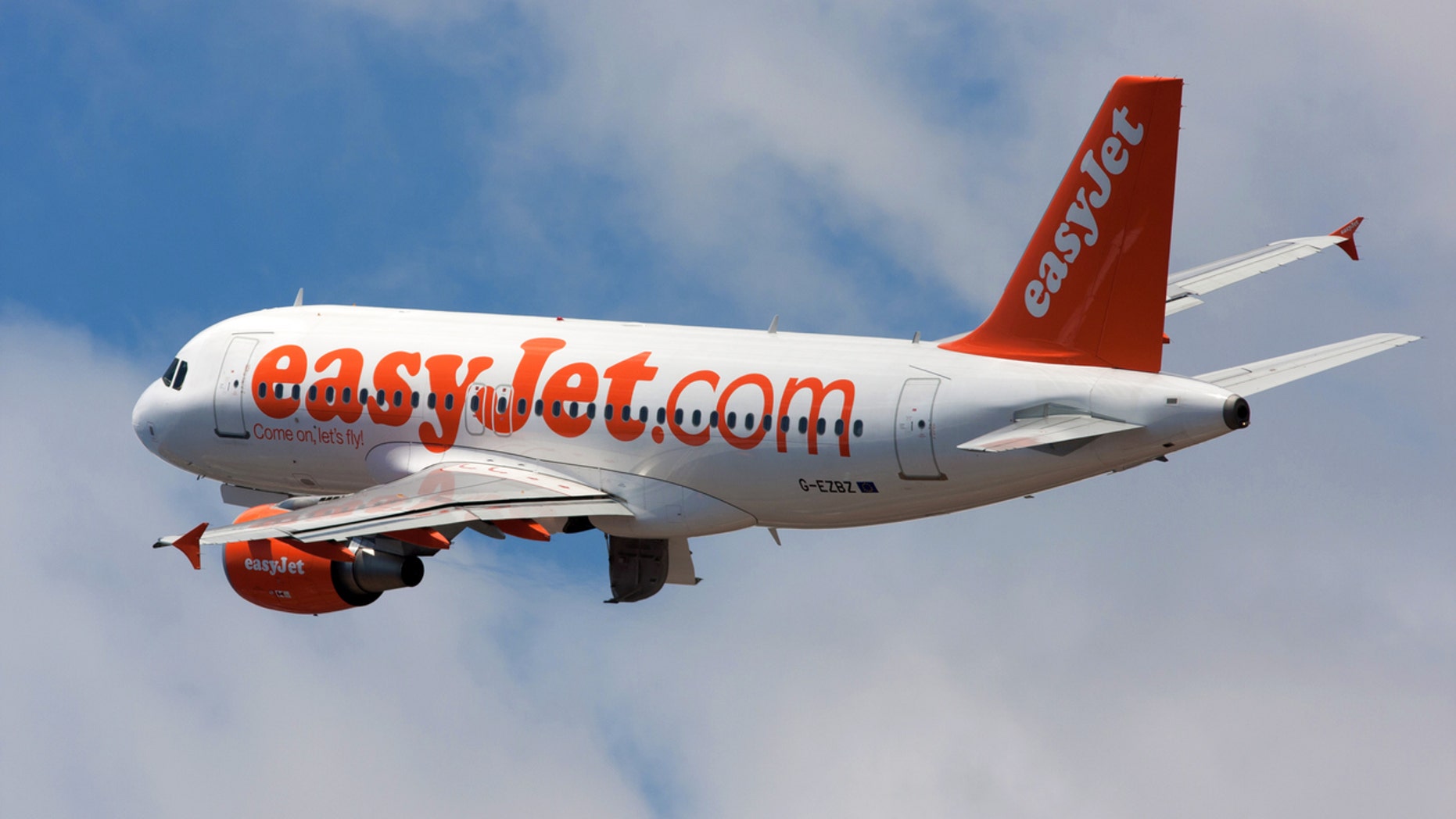 A 23-year-old man who reportedly got "extremely drunk" on a flight to London and attempted to bite a police officer has been granted a suspended sentence by a British court.
Haydn Clarke, of Rugby, Warwickshire, had originally flown with EasyJet from Amsterdam to London on Aug. 15, and sat in his seat with "no issue" until near the end of the flight. But a few moments before the plane was about to land — and after passengers were told to remain seated for landing — Clarke stood up from his seat. A flight attendant left her own seat and managed to sit him back down, only to watch Clarke pop up again just before landing, Essex Live reports.
PLANE DIVERTED, FLIGHT ATTENDANT QUITS AFTER PASSENGER THREATENED TO PEE ON FLOOR
This time, however, Clarke stumbled out into the aisle and slumped over onto another passenger. He also refused to return to his seat, instead telling the flight attendant to "---- off" several times, a prosecutor told the court on Tuesday.
At this point, the flight crew had realized Clarke was "extremely drunk," the prosecutor said. Later, they also found an open bottle of whiskey by his seat, Essex Live reports.
Upon landing, police boarded the plane and removed Clarke in handcuffs and walked him through security and border patrol services en route to the police station. In the squad car, Clarke reportedly made an attempt to escape and tried to bite an officer's hand.
According to the prosecutor, Clarke also "urinated on himself when he got to the police station."
DISRUPTIVE PASSENGER ALLEGEDLY PUNCHED FLIGHT ATTENDANT, TRIED TO OPEN CABIN DOOR
Clarke's attorney, meanwhile, asked the court to consider that his client had almost immediately shown remorse for his actions. Clarke, too, told the judge that he had "done a very bad thing" and took "full responsibility" for his behavior.
Clarke's attorney and mother, who also appeared in court on his behalf, further explained that Clarke had been abusing alcohol since the deaths of his only two brothers.
"You have had appalling tragedies in your life, you have lost both your brothers, and you are, unsurprisingly, finding it extremely difficult to deal with," a judge told Clarke. "But it doesn't excuse your behavior."
FOLLOW US ON FACEBOOK FOR MORE FOX LIFESTYLE NEWS
Clarke was ultimately sentenced to 12 months in prison for "negligently endangering an aircraft," "causing fear and distress to the air steward" and assaulting a police officer, though his sentence is suspended for 18 months. In the meantime, he was ordered to attend rehab and pay restitution to the victims.