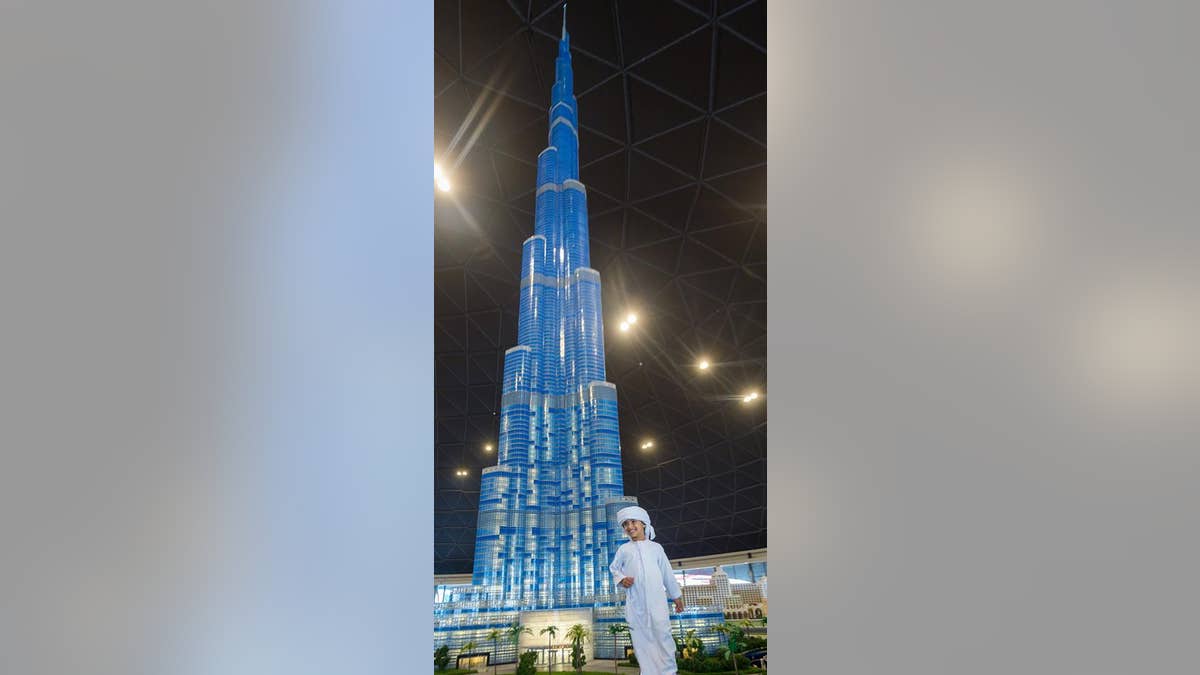 At 2,716 feet, the Burj Khalifa Tower in Dubai, U.A.E is the world's tallest building. It towers over many of the world's most famous landmarks and is nearly 1,000 feet taller than One World Trade Center-- the tallest building in the U.S.
But what's a tourist to do who has a major fear of heights but wants to experience the Burj Khalifa in all its glory?
Head over LEGOLAND Dubai to catch a glimpse of the world's tallest replica structure of-- what else-- the Burj Khalifa.
At 17 meters (almost 56 feet tall), the mini Burj clocks in at over a 1,000 pounds and took 5,000 hours to build, reports the Khaleej Times. It also utilizes 439,000 LEGO bricks.
Located in the middle of LEGOLAND Dubai, the Burj Khalifa model is one of many attractions that will officially be unveiled to visitors when the park opens Oct. 31. At the newest LEGOLAND outpost, visitors can construct their own LEGO structures, visit six "cities" and walk among some other replicas of real locations and historical sites.
FoxNews.com reached out to Guinness to verify whether this new tower is smashing any records. A spokeswoman confirmed that the committee is aware of the impressive feat but no official title has been designated as of yet.
In 2015, Lego Italia built a structure in Milan that measured a soaring 35.05 meters (114 feet 11 inches) and required approximately 550,000 LEGO bricks to complete. That holds the current world record for tallest LEGO structure-- but it's not a replica of a real building and is no longer standing.