Dracula's castle is now being guarded by bears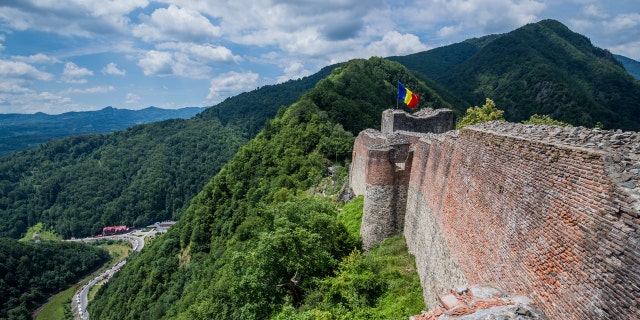 NEWYou can now listen to Fox News articles!
After 600 or so years, it's once again wise to give Dracula's castle a wide berth.
The AP reports the historic Poenari Castle in Romania was closed to tourists late last month "for the safety of visitors." Apparently tourists climbing the nearly 1,500 steps to the castle that once belonged to Vlad the Impaler were having close calls with a mama bear and her three cubs.
"People come first, their security and integrity are of concern to us," Romania-Insider quotes a local official as saying. Officials plan on capturing and relocating the bears once a new home is found for them, the Guardian reports. Police say the bears are in the area because tourists leave food behind.
Poenari Castle was built in the 13th century on a mountaintop in Romania. It was repaired and occupied by Vlad the Impaler, a Romanian prince, two centuries later. Another four centuries after that, writer Bram Stoker was inspired by legends about Vlad to write Dracula.
Romania is home to about 6,000 brown bears, accounting for approximately 60 percent of Europe's bear population. The largest brown bear ever recorded was caught in Romania and weighed more than 1,000 pounds. (Just about everyone associates Bran Castle with Dracula—except its owner.)
This article originally appeared on Newser: Dracula's Castle Now Being Guarded by Bears