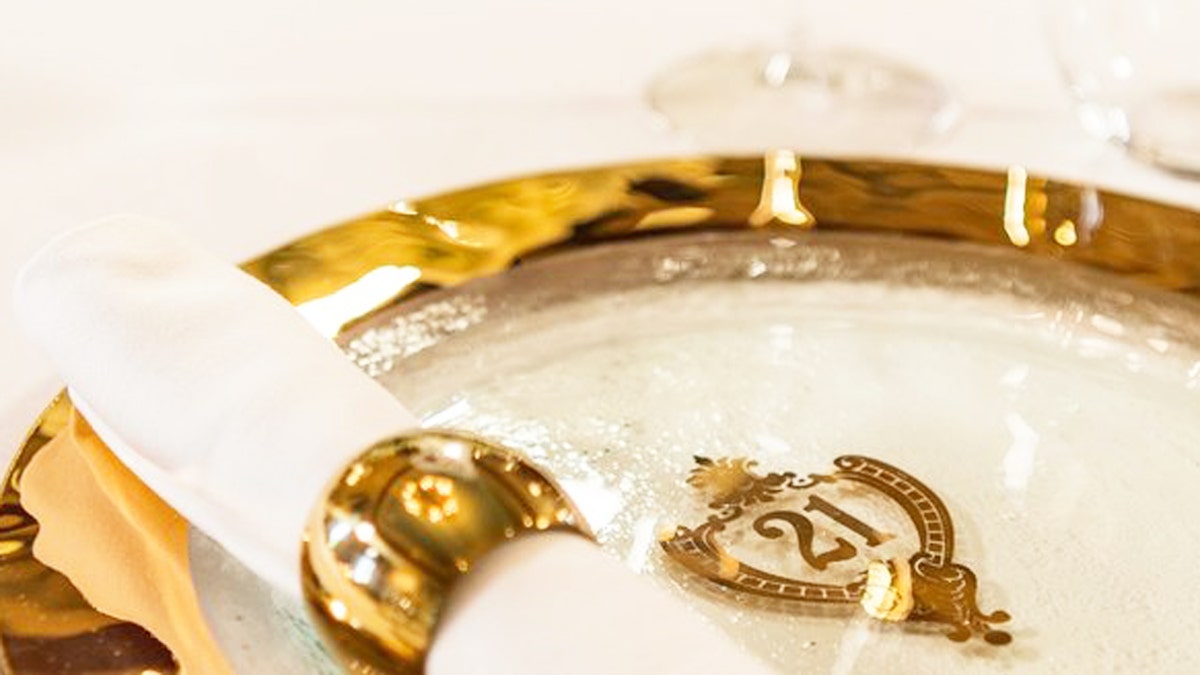 Think Disney dining is all about Mickey Mouse-shaped waffles and ice cream pops?
Think again.
Last month, four restaurants at Disney World's Magical Kingdom announced that they would begin serving wine and beer.
Now, California is jumping into the gourmet food game with a $15,000 dining experience at Anaheim's Disneyland.
It's an all-encompassing affair that comes with a butler, sommelier, servers (that double as tour guides) and a seven-course dinner prepared by executive chef Andrew Sutton and chef de cuisine Justin Monson.
According to Eater, the restaurant is located in an apartment designed as a private living space for Walt and Lillian Disney before Walt died in 1966. The exclusive, on-site residence is located right above the current "Pirates of the Caribbean" ride, overlooking Disneyland's New Orleans Square.
INTERNET MELTDOWN ENSUES AFTER DISNEYLAND ANNOUNCES CLOSURE OF ICONIC RIDE
And there's history behind the location. Designed for the Disneys, the property plans were compiled by Dorothea Redmond. Redmond was a production designer on "Gone with the Wind" and Alfred Hitchcock's "Rear Window." She designed the space while working for Disney as an Imagineer.
There are unique aspects of the meal, too, which begins in the courtyard with cocktails. Notably, the entire seven courses are designed around a select theme for each party.
FOR THE LATEST FOOD & TRAVEL FEATURES FOLLOW FOX LIFESTYLE ON FACEBOOK
According to the restaurants website, the meal is prepared "using your chosen theme for the evening as inspiration, the team thoughtfully prepares a menu that weaves together a tapestry of imaginative dishes that combine to tell a tale that is uniquely yours. The result is Disney storytelling at its delicious best."
21 Royal was first opened as a dining space in 2014, but since then the rooms have only been accessible to members of the exclusive Club 33. But now, any guest with deep enough pockets can have the pportunity to book the suite.
The price tag also comes with a series of other goodies including park admission for 12 guests. Tax, tip, parking and valet service from the Grand California hotel are also incorporated into the deal.
Reservations for the "21 Royal" experience are now being accepted.