Delta pilots may have incentive to fly airline's louder, older planes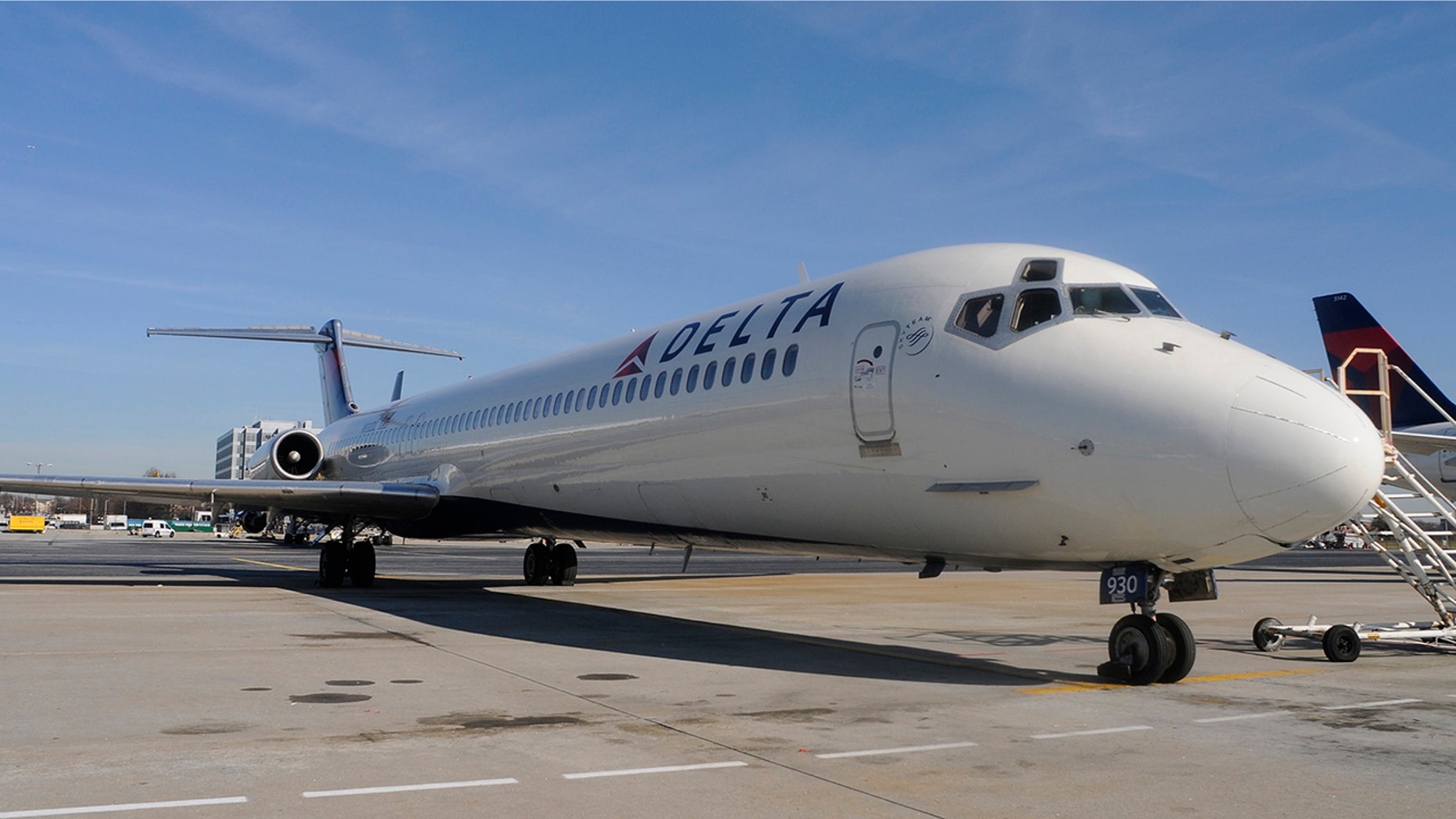 Junior pilots an Delta may have just discovered an easier route to a promotion: Just fly a loud, annoying plane that nobody else wants to.
MD-88 jets, the last model in McDonnell Douglas' MD-80 series, first took to the skies in 1987, and were frequently used for short- to mid-range flights, reports Airliners.net. According to Bloomberg, the MD-88s — or "Mad Dogs," as they're sometimes referred to — are also "the oldest aircraft in operation at any major U.S. carrier," and are frequently used for shorter flights than larger Boeing models or Airbus aircraft.
ANN COULTER BELIEVES HER DELTA INCIDENT WAS POLITICALLY MOTIVATED
Many airlines replaced their MD-88 aircraft in the 2000s, but Delta isn't retiring the last of its Mad Dogs for another three years, Bloomberg reports.
What's more, Delta tells Fox News that seasoned, senior pilots are typically allowed more freedom to choose their routes, which means many are opting for longer-haul flights that afford them better schedules and utilize larger Boeing or Airbus planes. The MD-88s, on the other hand, are reserved for shorter flights — which means more legs and a more hectic schedule for any pilot who has to fly one.
But for the young pilots that don't mind, the route to promotion is perhaps closer than ever before. Less pilots wanting to sit in the MD-88 cockpit means more opportunities for younger pilots to captain those planes, rather than simply serving as a first officer. Some reportedly make the jump in as little as six months, as opposed to the years-long process that it could take to pilot a larger, longer-haul flight.
Regardless, Delta spokesman Michael Thomas told Bloomberg that Delta has confidence in all its pilots, no matter what plane they're flying or how long it took for them to get in the captain's seat.
"We hire folks who have the qualifications and airmanship and aptitude to become captains with Delta," he said.
Many seasoned pilots, though, still seem to prefer flying a longer-haul flight with a bigger aircraft than the MD-88, if given the option. According to Bloomberg, the MD-88's less desirable characteristics include "narrow" and "unforgiving" cockpits which don't allow for freedom of movement, as well as skylight "eyebrow windows" that were once used by pilots as a way to navigate by the stars, but produce more glare. Aviation buffs have also taken notice of how noisy the planes can be, with some describing the takeoff as sounding like a "buzzsaw," a "rattle and roar," or a "vacuum start[ing] in reverse."
'STRAIGHT OUTTA COMPTON' ACTOR GOES ON PROFANE TIRADE ABOARD DELTA FLIGHT
U.S. Senator Chuck Schumer (D-N.Y.) even commented on the MD-88's noise issues in May of 2017, when Delta announced they would no longer be flying its the aircraft out of LaGuardia airport.
"We welcome Delta Air Lines' positive and responsive decision to retire these aircraft, which will provide some much-needed noise relief to all nearby neighborhoods," said Schumer at the time, reports Aviation Tribune.
FOLLOW US ON FACEBOOK FOR MORE FOX LIFESTYLE NEWS
On the whole, however, passengers themselves don't generally mind the MD-88, as one side of the aircraft features only two rows of seats, giving more options for aisle or window placement. Delta has reportedly revamped the interiors of its remaining planes, even adding in 25 spots for Comfort+ seating, per a diagram at Delta.com.