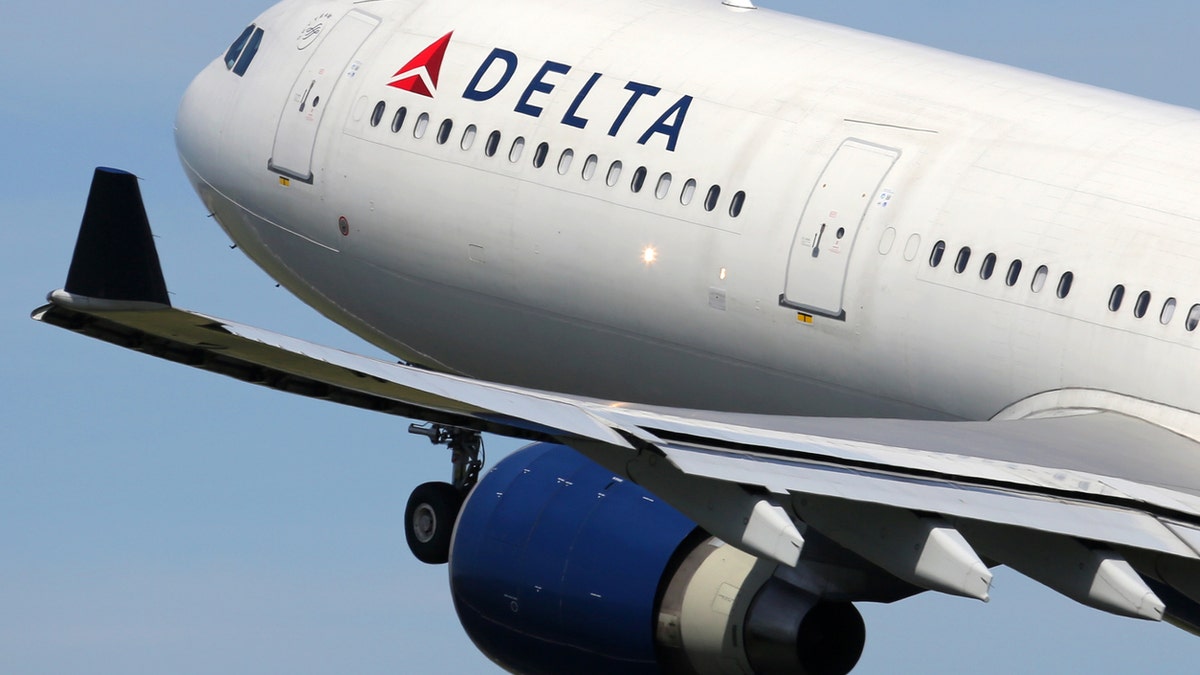 The couple who engaged in a sex act on a recent Delta flight isn't likely to face charges for their lewd behavior, according to a former federal prosecutor.
Peter Henning told the Detroit Free Press that the couple — who were strangers before they met on the flight — will likely get off with just a citation, as they didn't pose any danger to the other passengers or the aircraft itself.
SPIRIT AIRCRAFT'S FAILING ENGINE SENDS METAL SHARDS RAINING DOWN ON MICHIGAN
"It's going to be very hard to find that this is criminal conduct under the federal code because it's not a threat to the safety of the airline, or other passengers," said Henning, who now teaches law at Wayne State University. "It's certainly distasteful, but it was not disruptive or interfering with the operation of the plane — and that's typically what [airline incident] charges involve.
Sources for the Detroit Free Press added that the couple could be fined upwards of $800 for the incident, which took place on Oct. 29.
According to Detroit's WDIV-TV, the female, 48, was caught performing oral sex on the man, 28, while the two were in their seats. They had traveled to Detroit to catch connecting flights to Nashville and Miami, respectively.
Officials say they had met only a short while earlier on the plane.
FOLLOW US ON FACEBOOK FOR MORE FOX LIFESTYLE NEWS
A spokesperson for the Detroit Metro Airport confirmed to the Detroit Free Press that the duo was taken into custody upon landing, but that the FBI took over the investigation in a nearby building. The spokesperson also confirmed that the FBI issued citations.
The U.S. Attorney's Office, however, has not been notified by the FBI about seeking charges, the Press reports.