Delta investigating black female doctor's accusations of 'blatant discrimination'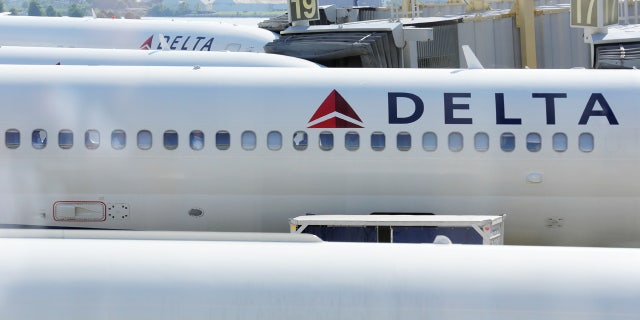 Delta Air Lines is facing a wave of social media backlash after a female physician based in Houston shared a story about a flight attendant doubting whether she was really a doctor while another passenger suffered through a medical emergency.
On Sunday, Tamika Cross, an African American OB-GYN, posted her experience on Facebook after flying to Detroit on flight DL945.
During the flight, Cross says, a woman two rows in front of her began screaming for help when her husband became unresponsive. The physician says she immediately "jumped into doctor mode" but a flight attendant made an announcement for everyone to remain calm.
However, several minutes later, the passenger became unresponsive again and a flight attendant made a call over the loudspeaker for a doctor.
"I raised my hand to grab her attention. She [the flight attendant] said to me 'oh no sweetie put ur hand down, we are looking for actual physicians or nurses or some type of medical personnel, we don't have time to talk to you'," Cross says. "I tried to inform her that I was a physician but I was continually cut off by condescending remarks."
Cross says the flight attendant asked if she was "an actual physician" and asked what type of doctor she was, then demanded to see her credentials.
When a white physician approached the flight attendant, Cross says she was basically dismissed and told by the attendant "thanks for your help but he can help us, and he has his credentials" even though Cross never saw the man turn over any type of identifaction.
"Mind blown" and "blood boiling," Cross returned to her seat. But after just 10 minutes later she says the flight attendant returned and asked for her input on the situation. The physician assisted the couple in need through the emergency but was shocked when the attendant approached her again.
"She came and apologized to me several times and offering me skymiles. I kindly refused. This is going higher than her. I don't want skymiles in exchange for blatant discrimination," Cross posted.
By Friday morning, Cross' post had over 100,000 Facebook reactions and over 37,000 shares with thousands of comments. Some are calling on Delta to dismiss the flight attendant, others thanked Cross for bringing to light "reprehensible" yet "all too common" behaviors.
When reached for comment by FoxNews.com, a Delta spokeswoman said the airline is in the process of investigating Cross' story and have reached out to the doctor, flight attendants and other crew memebers involved. She reiterated that the carrier is "committed to treating all passengers with kindness and respect."
"We are troubled by any accusations of discrimination and take them very seriously. The experience Dr. Cross has described is not reflective of Delta's culture or of the values our employees live out every day."
The spokeswoman says that Delta flight attendants "are trained to collect information from medical volunteers offering to assist with an onboard medical emergency. When an individual's medical identification isn't available, they're instructed to ask questions such as where medical training was received or whether an individual has a business card or other documentation and ultimately to use their best judgment."
Delta says that three medical professionals came forward to assist on flight DL945 but only one was able to provide adequate documentation certifying medical training.