Delta flight to Vegas diverted over 'disruptive passenger' scuffle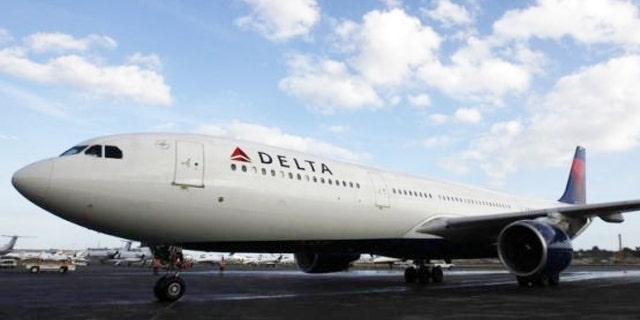 NEWYou can now listen to Fox News articles!
A Delta Airlines flight from Atlanta to Las Vegas was diverted to Memphis on Tuesday due to an incident involving a man the airline labeled as a "disruptive" passenger.
Passenger Gretta Handley recorded a cellphone video of the incident, which allegedly shows a heated verbal confrontation between two fliers.
In the video, a man with long, black hair and a beard can be seen standing in the aisle, arguing with a woman who is seated next to him as other passengers chime in.
The video then shows officers with Memphis Airport Police arriving to remove the passenger from the flight. Passengers can be heard cheering as the man alleged aggressor is escorted off the plane.
The carrier released the following statement regarding the incident.
"Delta flight 1603 from Atlanta to Las Vegas diverted to Memphis as a precautionary measure due to a disruptive passenger. The [Tuesday] flight landed without incident, the disruptive passenger was deplaned and the flight resumed to Las Vegas."
The FBI has jurisdiction over in-air incidents, so the Memphis Airport Police detained the passenger, whose name is not being released, until federal agents arrived to take him into custory.
A spokesperson for the FBI confirmed to WREG that FBI agents arrived on scene but did not provide further details about the incident.