Delta flight blows tires during emergency landing at JFK airport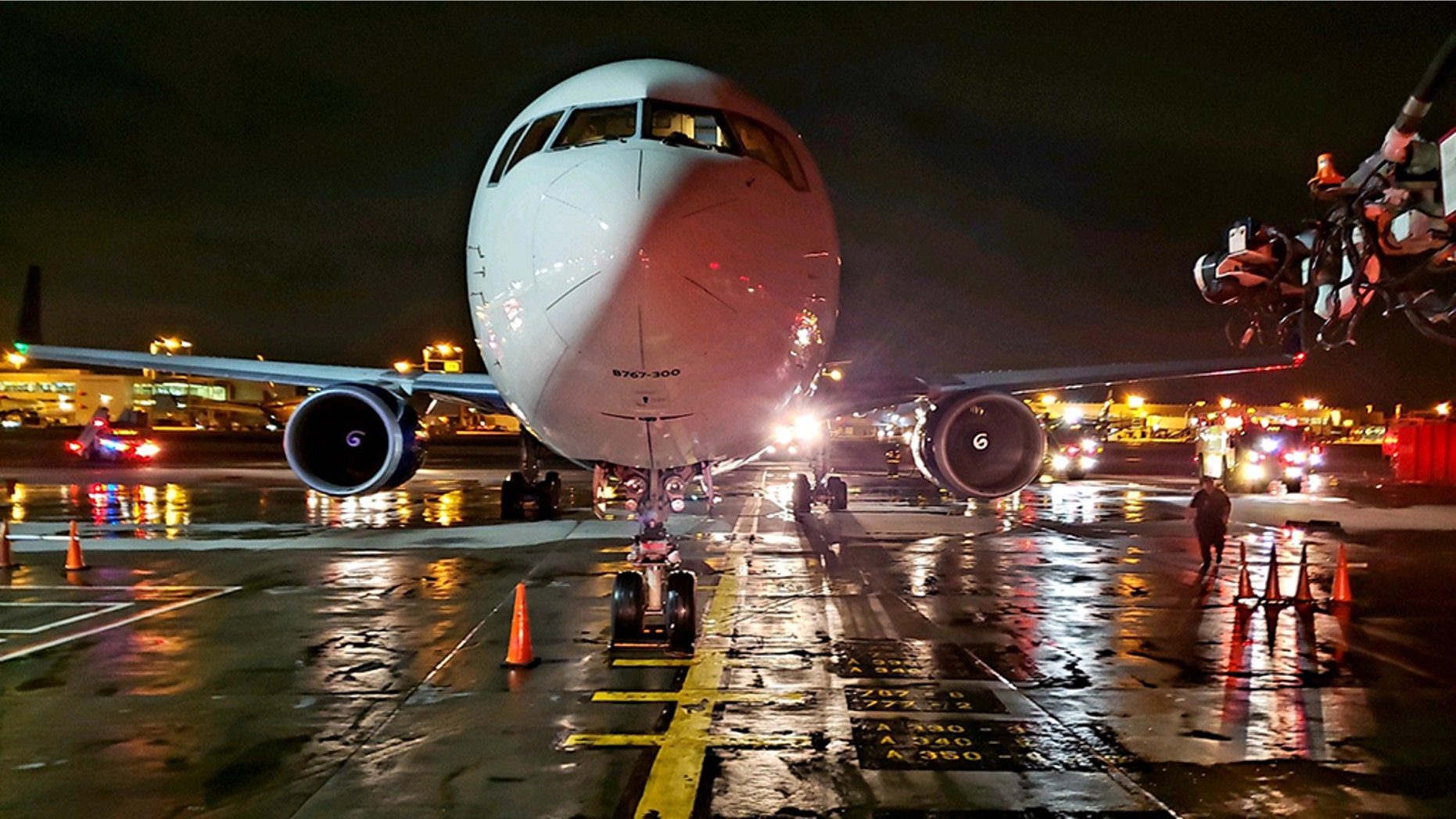 A Delta flight from New Jersey's Newark Liberty International Airport to Paris, France, on Monday evening deflated multiple tires during an emergency landing at John F. Kennedy International Airport in New York, after the plane experienced hydraulic failure, according to officials.
The plane "landed heavy," Port Authority Police said on Twitter, causing the brakes to smoke and a mechanism on the aircraft to deflate two tires.
DELTA RESPONDS TO BUSY PHILIPPS AFTER ACTRESS SLAMS AIRLINE FOR 'SEPARATING' HER FROM HER CHILD ON FLIGHT
Delta confirmed the incident to Fox News in a statement.
"Delta flight 20 from Newark to Paris, France diverted to JFK due to a maintenance issue. The flight was subsequently towed to the gate and Delta dispatched an alternate aircraft to continue the flight to Paris-Charles de Gaulle. The safety of Delta's customers and crew is always our top priority."
The plane departed from Newark just before 6:30 p.m. with 205 passengers onboard. The flight was forced to make an emergency landing into JFK airport around 8 p.m.
FOLLOW US ON FACEBOOK FOR MORE FOX LIFESTYLE NEWS
The flight was delayed nearly eight hours from the 6:28 schedule takeoff time. The new plane departed for France from JFK at 3:13 a.m. Tuesday.