Delta flight attendants allegedly suing airline for discriminatory and anti-Semitic behavior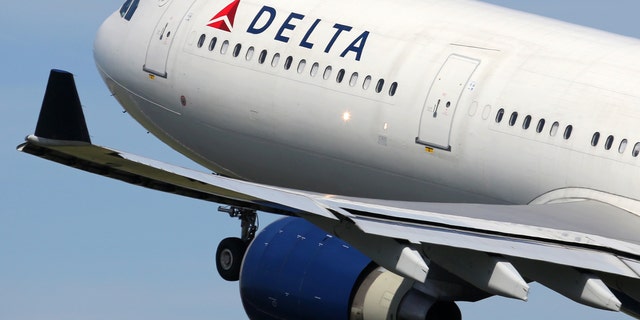 Delta Airlines is allegedly facing a lawsuit filed by four flight attendants accusing the company of discriminatory and anti-Semitic behavior.
According to TMZ, the employees, who've worked in the business between 10 to 40 years, are suing Delta for "a pattern of intentionally discriminating and retaliating against ethnically Jewish, Hebrew and/or Israeli employees and passengers." The employees claim this behavior took place specifically on a flight between NYC and Israel.
DISNEY WORLD, UNIVERSAL AND SEAWORLD SHUT DOWN WATER PARKS AHEAD OF COLDER WEATHER
The lawsuit also reportedly accuses the airline of punishing an employee for giving her Delta "Travel Companion" pass to a Jewish friend. The flight attendant was reportedly suspended without pay and demoted when the airline found out. According to TMZ, Delta said she violated company policy by giving it to someone she didn't know, but the man was her friend of 40 years.
Another allegation in the lawsuit is that Delta fired a female flight attendant in March 2017 because she was Jewish, while the company said it was because she missed a flight. She was reportedly on medical emergency leave at the time.
TMZ reports the suit also accuses the airline of creating a "hostile" and "intimidating environment" on the Israel flight, as well as passing people up for deserved promotions.
The four flight attendants who filed the suit are asking for damages over the alleged illegal discrimination and calling the airline to reinstate travel privileges for the one reprimanded employee and to hire back the other.
FOLLOW US ON FACEBOOK FOR MORE FOX LIFESTYLE NEWS
A Delta spokesperson issued the following statement to Fox News: "Delta strongly condemns the allegations of discrimination described in this suit and will defend itself vigorously against them. As a global airline that brings people across the world together every day, Delta values diversity in all aspects of its business and has zero tolerance for discrimination."