Delta Air Lines cancels 625 flights because of snowstorm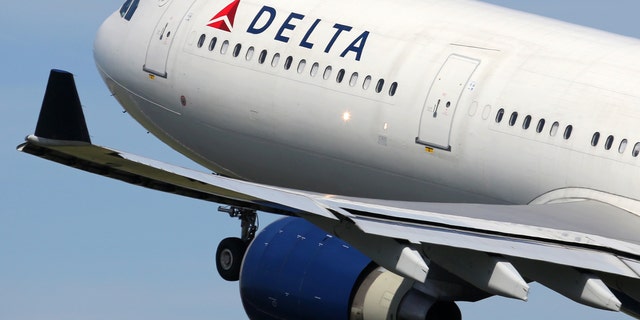 This weekend's snowstorm is majorly affecting travel.
The severity of the storm have forced Delta Air Lines to cancel 625 scheduled flights in Atlanta – the world's busiest airport.
MAN APOLOGIZES TO 'RACIST' WOMAN WHO SHAMED HIM IN AIRPORT
The Georgia-based airliner had to increase cancellations throughout Friday as crews worked to remove ice from aircrafts. Atlanta is under a winter storm warning until 10 a.m. Saturday morning according to the National Weather Service.
Airliners all over the worlds had canceled at least 947 flights into, out of or within the United States by Friday afternoon, FlightAware.com reported, with the most grounded flights coming from the Hartsfield-Jackson Atlanta International Airport.
FOLLOW US ON FACEBOOK FOR MORE FOX LIFESTYLE NEWS
As of Sunday, the airport reported only six cancelations. Overnight, the snowstorm had dropped at least six inches of snow in the Atlanta area, with some parts of the metropolitan area reporting up to a foot of snow.