Couple's Victorian 'costumes' get them booted from garden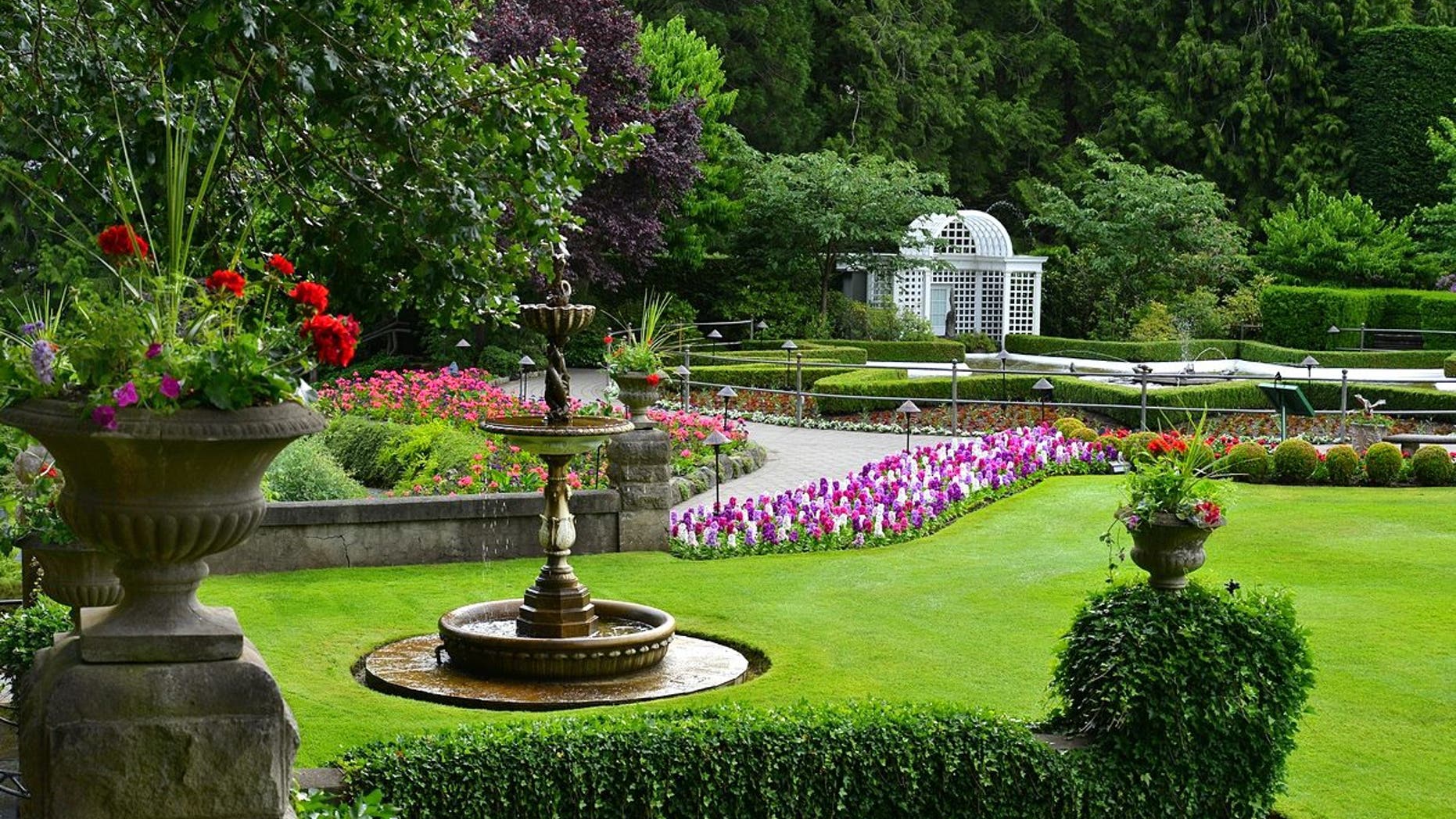 She favors frilly frocks and corsets, while he opts for plaid waistcoats accented with a gold chain.
Sarah and Gabriel Chrisman are living memorials to a bygone time, dressing in Victorian-era garb and stocking their vittles in an icebox at their home in Port Townsend, Wash.
But when the quirky couple tried to take their "ongoing research project" to a garden in Canada last week, they got a very 21st-century reception, and were told to take off their "costumes" or leave, reports the CBC.
Rather than abandon their finery—she wore a long blue print dress and he was in his usual plaid—they opted to leave, but not without an argument well-documented on Sarah Chrisman's This Victorian Life blog.
"These are not costumes—it's just our everyday dress," Sarah Chrisman tells the CBC. Chrisman says the "sneering" staff at Butchart Gardens in Victoria told her they had previously turned away a ladybug and a bumblebee.
In a statement, the gardens says it has a standing rule in "not permitting costumes or masks to be worn on-site." It adds that the couple could have stayed if Sarah Chrisman had agreed to remove her hat.
More from Newser
"I wondered if he even realized the profound level of insult in that command," she wrote later. Since they began channeling the 1880s about seven years ago, the Chrismans have been no strangers to ridicule. "It seems that the world is not ready to accept the Victorian culture they have been cultivating," observes a post at seattlepi.com.
"Or maybe some places just don't distinguish between costumes and every day period attire—no matter what year it's from."
This article originally appeared on Newser: Couple's Victorian 'Costumes' Get Them Booted From Garden