Chinese airline investigates overhead compartment hazing ritual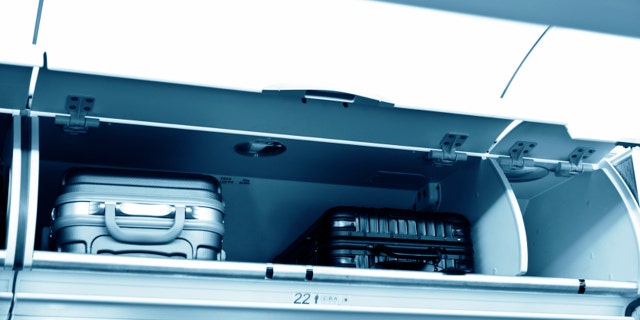 A Chinese airline is looking into incidents of alleged cabin crew hazing after photos of female flight attendants being stuffed into overhead luggage compartments have gone viral.
The images, which were uploaded to the WeChat app on Sunday under the account "Civil Aviation Tabloid," were accompanied by a post that said female workers for Kunming Airlines are forced to climb into the compartments by male security staff as part of an industry ritual upon completing their first 30 to 50 working hours, reports UPI.
Kunming issued a statement regarding the incident and said that the photos were taken after crew members had completed their work and the safety of the flight or passengers was not compromised. They added that they have never before received complaints from cabin crew regarding incidents of hazing.
"The company attaches high importance to this incident and will prevent such things from happening again," the statement said, obtained by BBC News.
The practice of stuffing oneself in the overhead bin is an industry ritual. In September, images of crew members from other airlines in the baggage compartment went around the Internet. While some see it as just having fun, others have raised concern about the safety of the practice.
Chinese state broadcaster CCTV News reported that "multiple stewardesses have consistently filed complaints to the company. However, their request for further investigations was ignored, and the ritual continued to exist for nearly five years." Female workers allegedly were "annoyed" by the ritual but continued to participate to avoid upsetting colleagues.
The posts have sparked outage among social media users.
One Weibo user commented "Air stewardesses have it hard enough with difficult passengers and irregular flight schedules. Imagine having to deal with additional trouble from colleagues who should clearly know better."