China announces public shaming campaign to crackdown on badly behaved tourists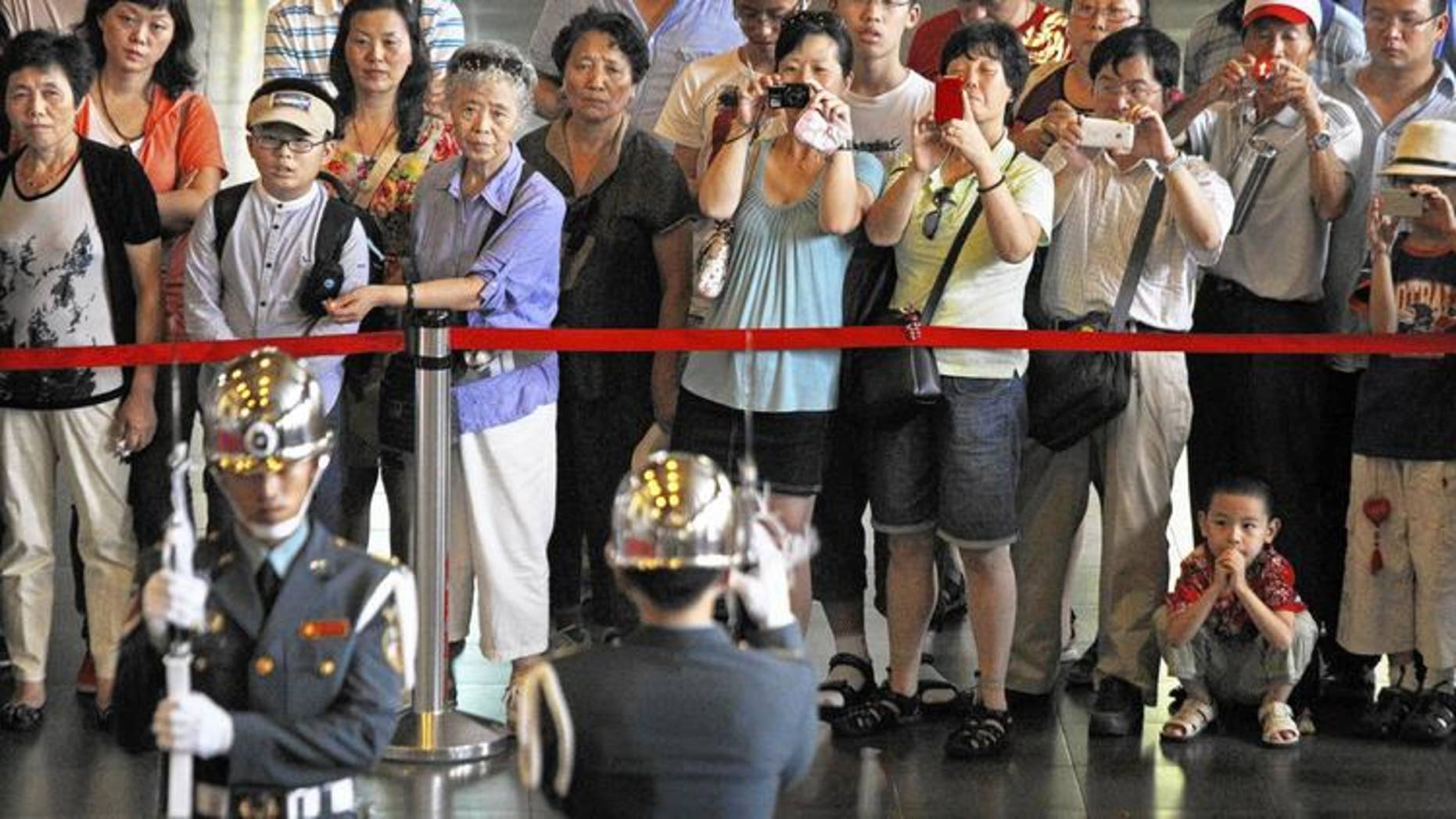 Beijing has launched several campaigns to reign in the bad behavior of its citizens traveling abroad, which includes public shaming of those who embarrass China through their actions.
Li Jinzao, head of China's National Tourism Administration reportedly said that the government will track "problem tourists," and rank individuals based on the severity of their transgressions, reports the Washington Post..  It is also proposing making marked individuals sign a contract or pay a deposit before leaving the country.
It calls on other Chinese tourists to publicly shame their fellow countrymen by taking videos or photos of Chinese travelers spotted abroad, which will then be posted by Chinese authorities.
China will also work with telecom companies to send a message to remind tourists to "stay safe, be polite, keep hygienic, be quiet, no graffiti and stick to the rules" upon reaching their destination.
This follows another China-sponsored initiative featuring a bizarre television spot with pandas urinating in public —supposedly representing misbehaving Chinese tourists— that sparked controversy when it aired in Australia.
Recent acts involving tourists have attracted mockery and criticism against the Chinese, including airline passengers who got into a fist fight over a crying baby, a teenager defacing a 3,500-year-old temple in Egypt and a group of tourists who washed their feet at a Louvre fountain in Paris.
China enacted its first "tourism law" in 2013, requiring Chinese travelers to respect local customs, after Vice Premier Wang Yang chastised fellow countrymen for their "uncivilized behavior" when touring abroad.
In 2012, 83 million Chinese tourists departed from mainland China to international destinations, according to the World Bank, and the figure is likely to increase exponentially in the coming years.