Cedar Point reportedly quietly removing its water ride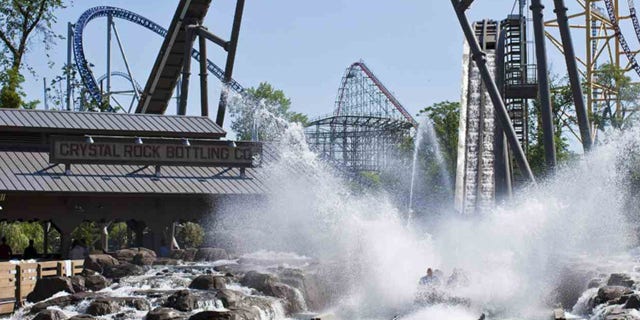 A park known for its extreme rides is quietly dismantling a popular water ride.
The Sandusky Register is reporting that Cedar Point is removing its Shoot the Rapids water ride.
The newspaper reports workers began dismantling the large ride this week although the park has not confirmed the move.
"Our focus is on the construction of Valravn, our record-breaking dive coaster," park spokesman Tony Clark told the Register. "We have not announced any changes regarding our current ride lineup."
The Valravn is new record-breaking roller coaster to open later in 2016. When it opens it will claim 10 different world records, including tallest dive coaster, at 223 feet, fastest dive coaster, at 75 mph and longest dive coaster at 3,415 feet,
Meanwhile, Shoot the Rapids is called an "aggressive thrill ride" that takes passengers through a Wild West themed series of splashes and twists and turns.
In 2013, guests were injured on Shoot the Rapids when a boat malfunctioned and its boats traveled backward down a lift hill and struck another boat and flipped over.
The inspection revealed two safety features never engaged: one designed to prevent boats from coming off the track, the other to prevent boats from rolling backward.