Carnival tightens up its cancellation policy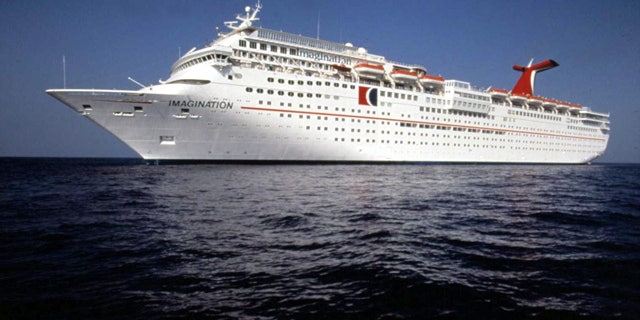 Last week, Carnival tightened its cruise cancellation policy for some of its voyages.
Now customers who've paid in full and cancel cruises of six nights or longer must give 56 days notice to get back half of the fare they paid. Before, passengers only had to give 46 days notice to avoid losing half of their fare. Customers who cancel before the 50 percent penalty deadline but with fewer than 76 days notice will lose their deposit (usually $100 to $250).
Unchanged are those who cancel with 76 or more days notice still will get a full refund, those who cancel with fewer than 15 days notice will get no refund, and those who cancel with 15 to 29 days notice will get a 25 percent refund.
The new policy -- which excludes European, Panama Canal and Transpacific cruises, and only applies newly booked cruises -- puts Carnival with other big cruise operators including Royal Caribbean, Princess, Norwegian and Holland America.
This comes as Carnival Corp. and Royal Caribbean --the world's first and second-largest cruise ship companies respectively -- reported significant drops in demand for cruises immediately after the capsizing of the Cost Concordia off the Tuscan island of Giglio last month.
Michelle Fee, CEO and co-founder of the trip advisory company CruisePlanners, says immediately following the Concordia incident, travel agents she works with said "the phones went nearly dead for two solid days.
"It seemed people were just watching and trying to figure out what had happened. And when we finally got the first calls they were from people asking to cancel the cruises they already had booked," said Fee.
In most of these cases Fee's agents had to break the news to these customers they could not cancel without paying a penalty according to standard cruise line policy, since no cruise line lifted its cancellation policy because of the Concordia incident.
"The cancellation penalty was still in effect for all lines, but none of our customers who were in the cancelation period canceled their cruises," she replied. "The few people who did cancel were not in the penalty phase, so they received full refunds."
We asked Fee what kind of comments she heard from the cruisers calling in. "We only had a few people with real concerns, and they were mostly non cruise-experienced people. The customers with cruise experience seemed convinced that this incident was an anomaly that didn't change their minds about the overall safety of cruising."
Noting that Carnival Corp. and Royal Caribbean had reported a drop in demand for cruises immediately after the ship capsized, Fee reports sales for her company have been strong.
"Our January 2012 sales increased 20 percent year-over-year. The preceding December was also the strongest ever. There was a very strong pricing recovery already in place when this happened."
Carnival and Royal Caribbean say long term sales in the summer and next year are ahead of schedule. However, the lines noted a softness in bookings in the second quarter, 2012, and indicated they just might have to lower prices if sales do not firm up soon.
Fee says that might mean bargains for customers.
"Because the accident happened in Europe there has been even more news coverage over there than we have seen here," she replied. "Plus, Europeans are far less cruise experienced than Americans, which leads to a higher fear factor. So I expect to see the biggest discounts in the Mediterranean this summer. The only problem for Americans wanting to go there is the airfare, so book early. Airfare almost never gets cheaper as the dates get closer."
Areas where people are booking are Alaska and in the Caribbean –which has many new ships, such as Royal Caribbean's Oasis of the Seas and Norwegian Epic.
"People used to call us and ask to book a certain itinerary. Now they call us and ask to book a specific ship," said Fee.
Paul Motter is the co-founder and editor of CruiseMates.com cruise travel guide.