Carnival Outlook Tops Consensus as Bookings Improve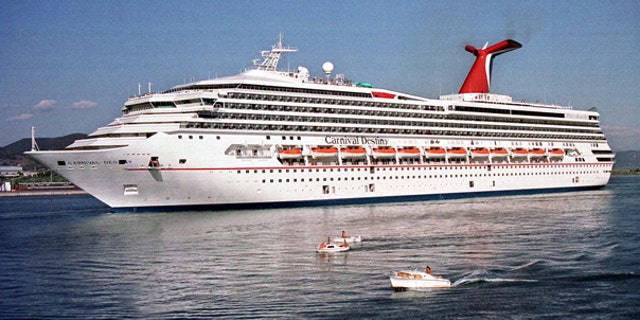 Shares of Carnival (NYSE:CCL) cruised to a 52-week high on Tuesday after the company posted third-quarter earnings and upped the low end of its fiscal 2012 profit outlook.
The Miami-based cruise operator now sees full-year earnings, excluding special items, in the range of $1.83 to $1.87 a share, compared with an earlier view in June of $1.80 to $1.90, topping Wall Street's current consensus of $1.82.
The company attributed the upbeat guidance to strong fleet-wide booking volumes and pricing trends that are expected to strengthen for the remainder of 2013, as well as tighter costs.
"The pace of booking volumes remains healthy enabling us to continue to catch up on occupancy levels, while pricing has gradually improved," Carnival CEO Micky Arison said in a statement. "Both of these trends leave us well positioned for a recovery in cruise ticket prices beginning in the second quarter of 2013."
The company's focus on tightening expenses helped lead to a 3% decline in cruise costs during the quarter as well as a 6% reduction in fuel consumption.
The cruise operator said advanced bookings for Costa, the subsidiary of Carnival responsible for the Costa Concordia disaster last year that killed more than 30 people, are behind the prior year at slightly lower prices but have started to improve.
Carnival sees fourth-quarter earnings of 7 cents to 11 cents, below average analyst estimates in a Thomson Reuters poll of 16 cents.
"We remain committed to a measured pace of new builds and achieving a strategic balance of supply and demand in established markets," Arison said.
For the three months ended Aug. 31, Carnival posted net income of $1.3 billion, or $1.71 a share, virtually matching the year-earlier period. Excluding one-time items, the company earned $1.53 a share, topping the Street's view by 10 cents.
Total revenue fell to $4.68 billion from $5.1 billion a year ago, matching the Street's view.
Shares of Carnival ticked up 3.3% on Tuesday to $38.24.